ABC Greenlights Cobie Smulders-Led 'Stumptown' Pilot to Series
ABC has officially given a series order for "Untitled Cobie Smulders" (aka Stumptown), a drama series from writer Jason Richman, Ruben Fleischer, and ABC Studios; and based on the Oni Press graphic novel series from writer Greg Rucka and illustrators Matthew Southworth and Justin Greenwood. The series centers on strong, assertive, and sharp-witted Army veteran (Cobie Smulders, Avengers: Endgame) who works as a private investigator in Portland, Oregon. With a complicated personal history and only herself to rely on, she solves other people's messes with a blind eye toward her own. Smulders' Dex Parios is a whip-smart, hard-luck heroine you can't help but get behind. Once a decorated Military Intelligence officer overseas, Dex is now back home in Portland, Oregon, unable to hold down a steady job, spinning her wheels, running up gambling debts, waiting for trouble to catch up with her — and so it does.
Joining Smulders on the series are Tantoo Cardinal as Sue Lynn Blackbird, Cole Sibus as Ansel Parios, Adrian Martinez as Tookie with Camryn Manheim as Lieutenant Cosgrove and Michael Ealy as Det. Miles Hoffman. Richman, Fleischer, and Bernad are set to executive produce the pilot for The District, with Rucka, Southworth, and Greenwood also aboard as executive producers. The District's Elias Gertler brought the book to the company.

Originally published by Oni Press in 2011, here's a look at the overview for the graphic novel's first volume from series from Rucka and Southworth: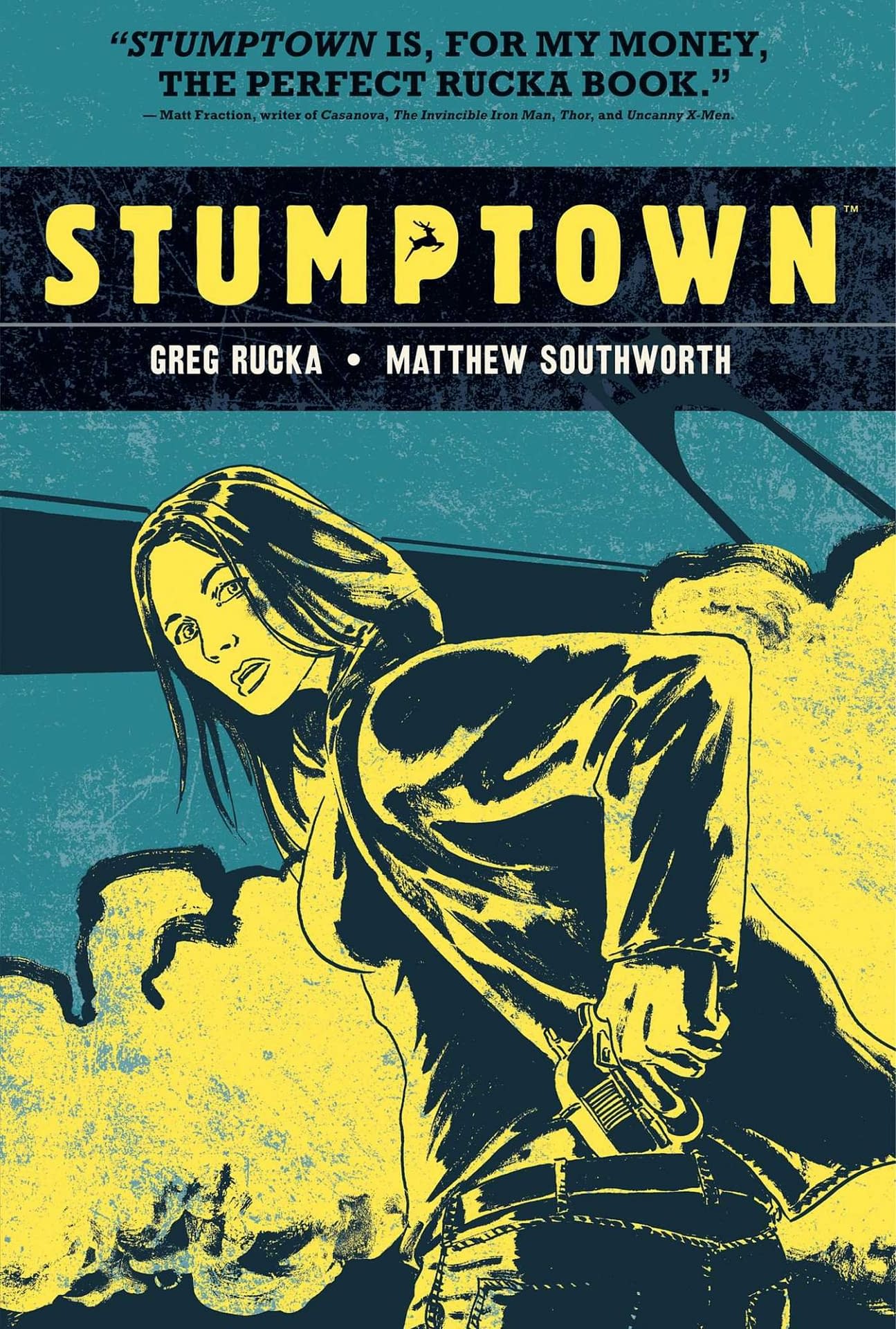 Dex is the proprietor of Stumptown Investigations, and a fairly talented P.I. Unfortunately, she's less adept at throwing dice than solving cases. Her recent streak has left her beyond broke – she's into the Confederated Tribes of the Wind Coast for 18 large. But maybe Dex's luck is about to change. Sue-Lynne, head of the Wind Coast's casino operation, will clear Dex' debt if she can locate Sue-Lynne's missing granddaughter. But is this job Dex's way out of the hole or a shove down one much much deeper?