ABC Releases 30-Second Promo for The Conners
While 30 seconds isn't a lot of time to formulate an opinion on a television series, ABC has nonetheless released a new promo for their upcoming Roseanne-less Roseanne continuation show, The Conners.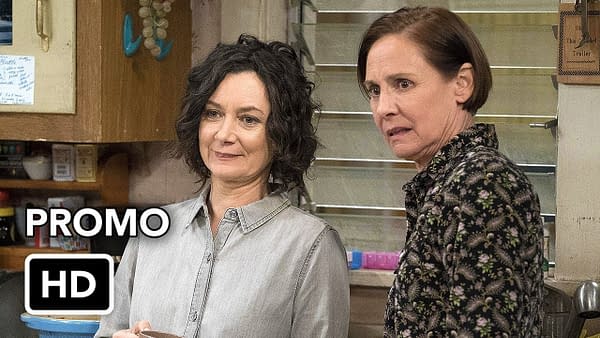 Reportedly, the series will pick up after Roseanne (played by Roseanne Barr, duh) overdoses on opioids, as she struggled with the beginnings of addiction in the previous season of the revival of the sitcom. Sara Gilbert, John Goodman, Laurie Metcalf, Lecy Goranson, and Michael Fishman are all back for The Conners.
After a sudden turn of events, the Conners are forced to face the daily struggles of life in Lanford in a way they never have before. This iconic family — Dan, Jackie, Darlene, Becky and D.J. — grapples with parenthood, dating, an unexpected pregnancy, financial pressures, aging and in-laws in working-class America. Through it all, the fights, the coupon cutting, the hand-me-downs, the breakdowns – with love, humor and perseverance, the family prevails.
The Conners hits ABC on Tuesday October 16th 2018.