We'd been waiting to hear the fate of ABC's Marvel Television series Marvel's Agents of S.H.I.E.L.D., and as of today, we have an answer.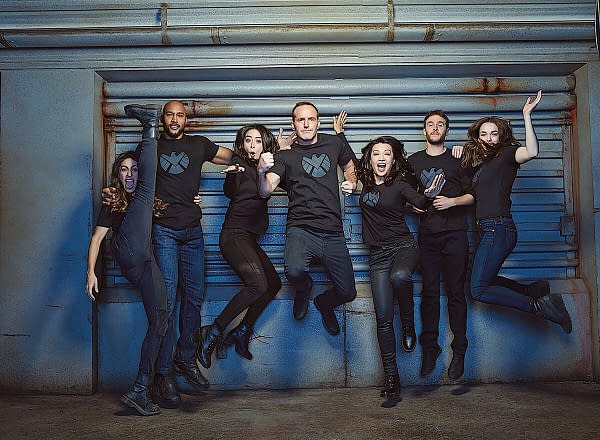 According to Variety (as well as Deadline, THR, take your pick), ABC has renewed the Marvel tv series for a 7th season.
Joss Whedon, Jed Whedon, and Maurissa Tancharoen co-created the series for Marvel Television Studios and ABC, and this renewal comes before the 6th season premiere.
Variety also mentions the in-the-works ABC series focusing on Marvel female heroes, with Allan Heinberg set to write. It's already gotten a production commitment from the network, but that's about the extent of anyone's knowledge thus far.
Marvel's Agents of S.H.I.E.L.D. is set to return to ABC in July of 2019 for it's 13-episode 6th season.
Enjoyed this article? Share it!