ABC Teases 'The Conners' with "What's Next" Video
While it isn't lengthy, ABC has released a short video tease for their upcoming reboot of the Roseanne revival, The Conners. The series will be a continuation of the Roseanne show, but without Roseanne Barr.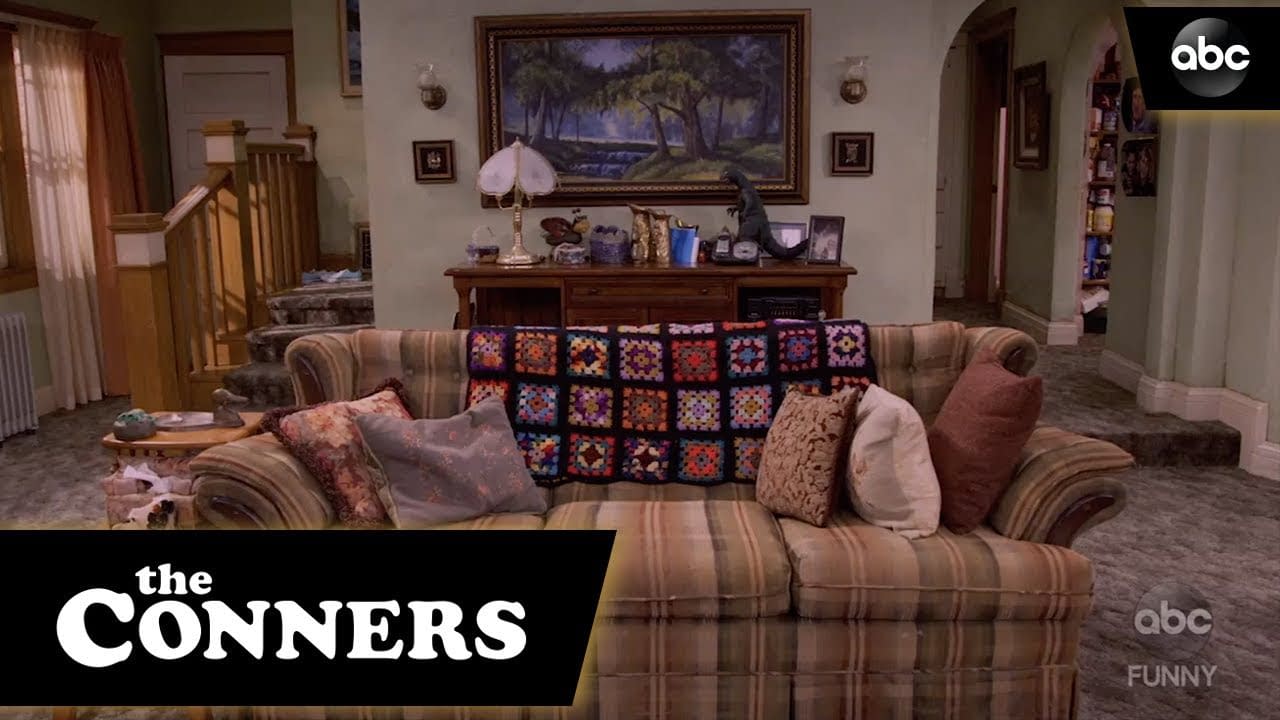 Set to Carly Simon's "Anticipation," the 15-second video has no dialogue and no characters, just an empty couch that sits in the Conners living room. As the camera zooms in, the words "What's Next?" are super-imposed on the screen followed by The Conners logo and premiere date of October 16.
John Goodman (10 Cloverfield Lane), Laurie Metcalf (Lady Bird), Sara Gilbert, Michael Fishman and Lecy Goranson are set to return, as well as promoted series regulars Jayden Rey, Ames McNamara and Emma Kenney (Shameless).
Just earlier this week, Goodman teased the most information we have [so far] about what The Conners is going to be about, telling The Sunday Times:
"It's an unknown. I guess he'll be mopey and sad because his wife's dead."
The Conners is set to premiere on October 16th on ABC.