Agents of SHIELD Season 5: Mac and Yo-Yo Leading the Rebellion
Marvel's Agents of SHIELD is coming off of an episode that gave some answers and created a lot more questions. Tonight, the focus seems to be shifting back up to the Lighthouse in part as Mac (Henry Simmons), Yo-Yo (Natalia Cordova-Buckley) and Flint (Coy Stewart) decide that the best way to save the last of humanity is to start a revolution against the Kree. How could that go wrong?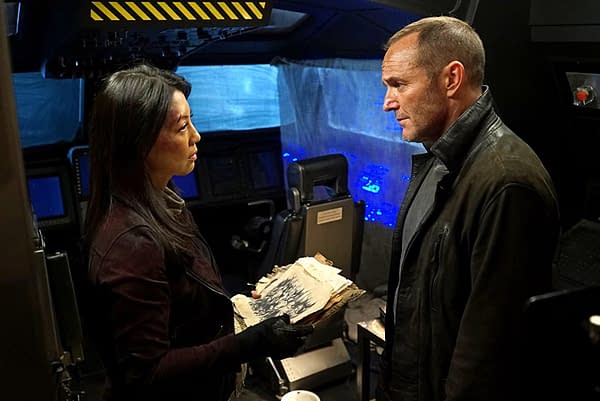 With his best killed, Sinara (Florence Faivre), down on Earth tracking Daisy (Chloe Bennet) and the others, Kasius is left with his normal soldiers to hunt down the humans. But as we can see from the clip below, the humans are a pretty decent match for the regular Kree soldiers. Mac, Yo-Yo, and two others get two Kree to walk into a trap where they get gunned down. Flint see this and gets enthused, claiming that it's now a Kree-free level. But Mac, as always, is more cautious. He sees what they did as having let Kasius know they're still alive, and that he will send more troops to hunt them.
Marvel's Agents of SHIELD airs tonight at 9 p.m. ET on ABC.
https://youtu.be/aGsl7A9Ysv4