It's Always Sunny in Philadelphia's Frank Reynolds (Danny DeVito) has worn a lot of hats duirng his time on the popular long-running FXX sitcom. From the paternal standpoint, we know about Frank's daddy-dealings with Dennis (Glenn Howerton) and Dee (Kaitlin Olson); that he might be Charlie's (Charlie Day) biological father; and that he's been a father-figure for Mac (Rob McElhenney) for years – especially in season 13's finale 'Mac Finds His Pride.'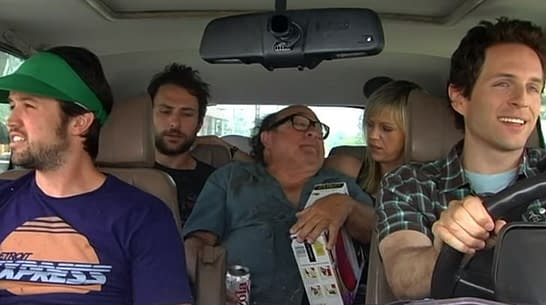 Then there's the Frank Reynolds who's a gun-totin' business man. From running sweat shops and drug-dealing operations to underground gambling rings and Wolf Cola (he likes to keep his business interests diversified), Frank has a long history of successful-until-the-feds-find-out businesses that's put him in the company of some less-than-savory characters (probably why he's comfortable at Paddy's) – and yet he still lives to fight another day.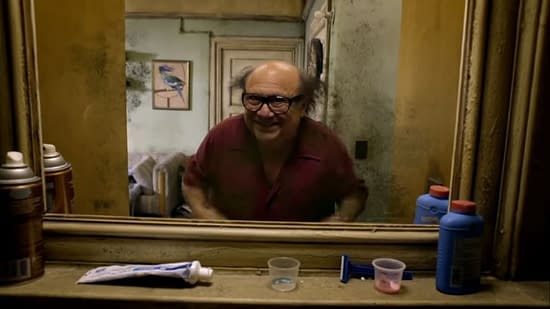 With It's Always Sunny in Philadelphia finally settling down for its long winter's nap until the series' fourteenth season (!!!) premieres in 2019, now seems as good a time as any to open our minds and appreciate the two important aspects of Frank Reynolds we tend to ignore: his mind and body.
So to start with the latter, FXX proudly presents…
But Frank's eyes are up here, people! Believe it or not, the man's more than just a piece of meat – he's a man with a brain. Keep that in mind when you look over these random, classic-to-us Frank quotes that might just make your brain bleed a little:
"I got good news! Your mother is dead. Ha!" / "I'm serious this time. She had a botched neck lift! She's as dead as disco! Who wants champagne?"

"There's poison in that jar? I thought I was allergic to pickles. What's in the jar with the skull and crossbones?"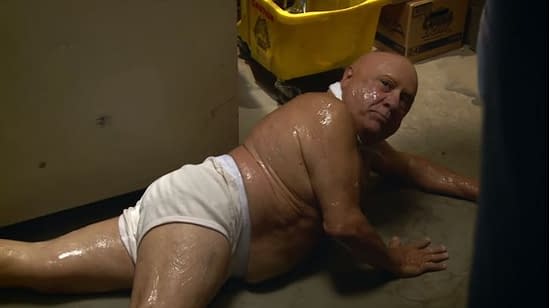 "What's up bitches! I'm a man cheetah! Wanna do something with this?"

"Do you have some sort of donkey-brain database?"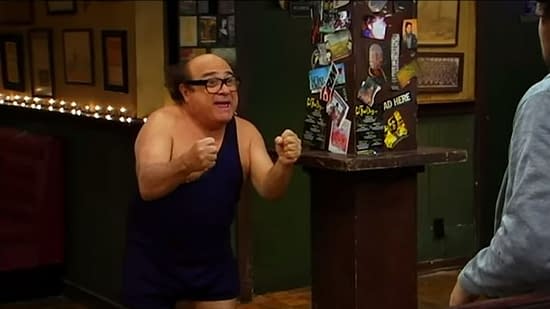 "They say I can't drink on a plane. They say I can't bang on a plane. They say I can't be a doctor!? A pilot?!"

"Nobody's eating anybody's babies."
"There is nothing more threatening to a man than a woman who is smart and attractive. We have to pretend you're both!"

"All right, here's what you're going to do. You're going to take all the weight on your neck. Then you're going to jam your legs down and hyper-extend your ankles, and then shoot back up and lock your knees in place."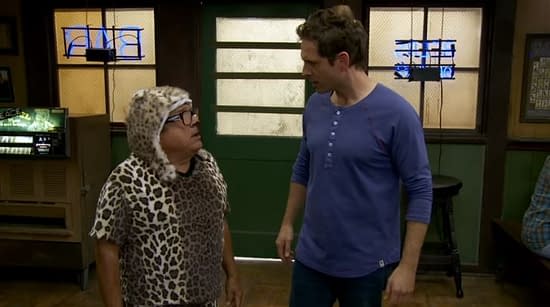 "I borrowed it fringe style from that guy over there. I gave him a bite of my hot dog, he's letting me use his towel."

"Nobody washes the dishes! We eat the food directly off the coffee table and you know it!"
Enjoyed this article? Share it!