The Twelve Days of 'Sunny': Season 9, Episode 6 'The Gang Saves the Day' (Day #9)
On The Ninth Day of 'Sunny,' The Gang from Paddy's gave to me…
…nine ninjas fighting…
…eight hits of bath salts…
…seven Thunder Gun Express sequels…
…six stolen Omnibots…
…FIIIIIIIIIVE INCH WOUND ON CRICKET'S NECK!
Four times Charlie lost it…
…three huffs of spray paint…
…two months community service…
…and Dee Reynolds in a pear tree!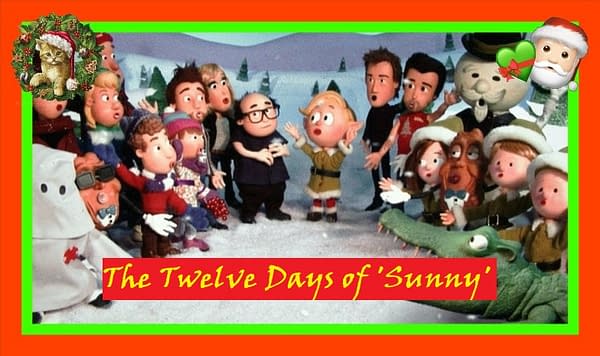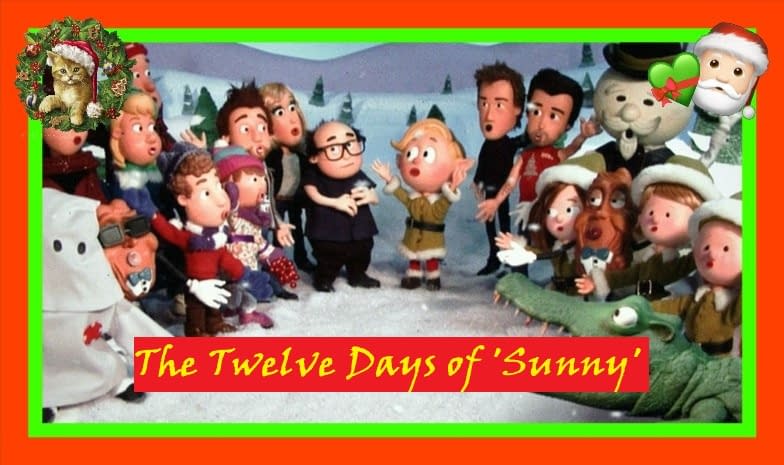 For the past thirteen years and thirteen seasons, The Gang from Paddy's Pub–Charlie (Charlie Day), Mac (Rob McElhenney), Dee (Kaitlin Olson), Frank (Danny DeVito), and Dennis (Glenn Howerton) – have quietly turned FX/FXX's It's Always Sunny in Philadelphia into one of the most shocking, tasteless, and subversive sitcoms to ever hit the airwaves. It's also one of the best.
Because for nearly 1-1/2 decades, The Gang's put themselves on the frontlines of major social and political issues with all the satirical subtlety of a hand grenade–with Dennis, Dee, Charlie, Mac and Frank usually finding a way to blow themselves up in the process.
"We immediately escalate everything to a ten… somebody comes in with some preposterous plan or idea, then all of a sudden everyone's on the gas, nobody's on the brakes, nobody's thinking, everyone's just talking over each other with one idiotic idea after another! Until, finally, we find ourselves in a situation where we've broken into somebody's house – and the homeowner is home!"

– Dennis (s07e09 'The Gang Gets Trapped')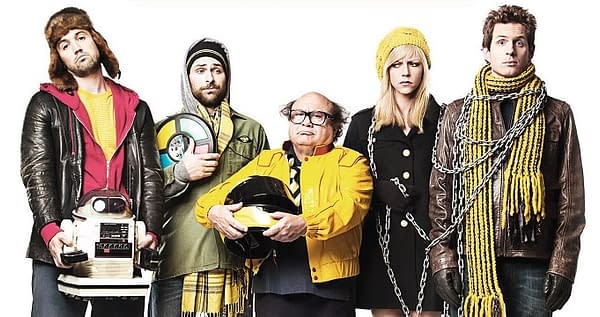 So with the holidays being a time to spend wih family and friends, the fine folks at Bleeding Cool are honoring South Philly's favorite sons (and daughter) with a rundown of our 12 favorite It's Always Sunny in Philadelphia episodes–one per season (sorry, season 13: you're sitting this one out until next year) – with "The Big Present" on Christmas Day as we crown an overall champ – and dump a little coal in your stocking in the form of the worst It's Always Sunny in Philadelphia episode of the first 12 seasons (spoiler: it's probably holding the crown next year, too).
It's Always Sunny in Philadelphia s09e06 'The Gang Saves the Day': A routine trip to a convenience store places the gang in the middle of an armed robbery, each is forced to explore how they react in extreme situations. Writer: Dave Chernin & John Chernin / Director: Dan Attias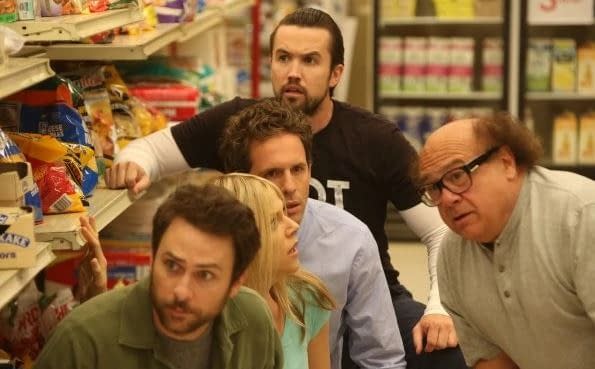 Why this episode? Because it's basically a single-episode analysis-by-gunpoint that demonstrates in its purest form the contrast between how The Gang see themselves – and harsh, cruel reality…at least for some of them. Premise is pretty simple: Dee, Dennis, Frank, Mac, and Charlie get trapped in a convenience store during an armed robbery – and it's their day dreams that tell everything we need to know about these would-be vigilantes:
● Only thing less surprising then Mac seeing himself as a martial arts/action movie hero who kills ninjas is his bodybuilding heaven. Oh, and that he kills Dee to defend himself.
● Dee thinks so little of herself that she can't even dream herself into better acting roles and a classier level of success. Though she didn't hesitate to treat herself to some Josh Groban and Brad Pitt – and continuing with our theme, Dee kills off the others.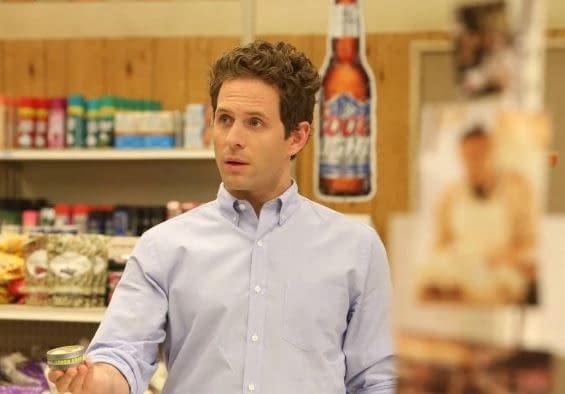 ● Aside from the fact that it furthers his disturbing obsession with weather person Jackie Denardo (Jessica Collins), Dennis' soft-n-fluffy solution to his "problem" proved to be yet another piece of evidence from the "Dennis: Sociopath" file. Status of Dee? Not quite clear – though the fact saw himself getting shot makes the whole thing 8.3% weirder.
● Frank just wants hot dogs, people! Is that too much to ask? Shootout be damned! Oh, and Dee gets ripped to shreds by police dogs.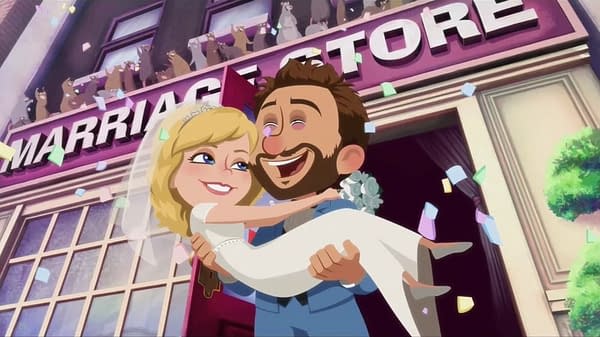 ● To no one's surprise, Charlie's day dream is the most creative – and the most heart-breaking. In it, he and The Waitress (Mary Elizabeth Ellis) get married and raise a family in a mainly animated sequence – help from friendly rats included. As much as we now the end is a blatant homage to Up, it still gets to you – even after Charlie sacrifices Dee to save The Waitress.
In the end, The Gang remains true to themselves – by grabbing as much as they can carry, ditching the store, and never looking back.
Pretty sure there's a lesson in there somewhere…