Always Sunny: The Iron Sheik Calling Out The Trash Man, Birds of War?
We're not sure, but we think The Iron Sheik either loves It's Always Sunny in Philadelphia or he's calling out The Trash Man & Birds of War.
---
If we're doing our math right, then that means filming on the 16th season of FXX's Rob McElhenney, Charlie Day, Glenn Howerton, Kaitlin Olson & Danny DeVito-starring It's Always Sunny in Philadelphia should be getting close to wrapping. We'll have a better sense of if that's true or not based on if The Podcast Gang needs another week off from The Always Sunny Podcast to wrap things up. For now, there set to be back this Monday. But as we await word on how things are going, we have an interesting little tidbit that we needed to pass along. As we all know, the show wears its love for professional wrestling on its sleeve, especially with the late, great "Rowdy" Roddy Piper being a part of the ensemble cast (and sorely missed). Well, it looks like The Gang has yet another professional wrestling legend on its radar, with The Iron Sheik taking to Twitter to call out the show (in a good way, we think).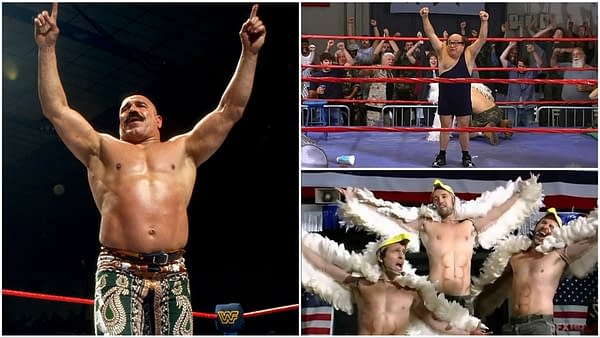 Here's a look at The Iron Sheik's (we're assuming) personal endorsement of the long-running series, followed by a look at the response from the show's official Twitter account. Could we be looking at a triple-threat match between The Iron Sheik, The Trash Man (DeVito's Frank), and the Birds of War (McElhenney's Mac, Howerton's Dennis & Day's Charlie)?
IASIP Is a Very Wordy Show
And speaking of the long-running, record-setting series, did you know that "Always Sunny" is also the wordiest show on television? At least, according to a study from WordFinderX, it is – using OpenSubtitles, Subdl & TVSubtitles.net to analyze a number of series over the course of their respective seasons. IASIP registers at 176.2 words/minute, putting it 36.2 words above what the National Disability Authority recommends the maximum number of words/minute should be (140 words/minute). To check out the full report, head on over to WordFinderX to learn everything you need to know about how the study was put together and for a deeper dive into the results ("The Most Difficult TV Shows to Understand").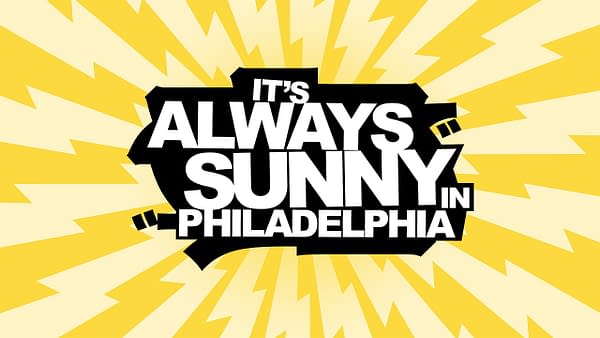 It's Always Sunny in Philadelphia S16: Mac's Dream About to Come True?
Could It's Always Sunny in Philadelphia Season 16 be the season that Mac's dream is finally realized? Will Mac finally get to play catch with Philadelphia Phillies All-Star Second Baseman Chase Utley? As The Gang continues working away on the 16th season, McElhenney posted a brief Instagram Stories video showing the outside of his trailer… followed by a look outside of a trailer with the name "Chase Utley" on the door, with the text, "Should be a real home run" (along with what we're sure is supposed to represent stickers). After learning of Mac's love for Utley back in S05E06 "The World Series Defense" via a letter that Dee (Olson) was supposed to deliver to him (with Olson's reading of Mac's letter one of the show's classic moments), it would be in S06E11 where Dennis (Howerton) would prove the depths of his cruelty by sending Mac an image of himself posing with a certain all-star athlete at a celebrity event (after a game of catch, no less). Yup. It was Utley. Thankfully, the real-life story of Utley and McElhenney had a happy ending back in June 2019.