"American Horror Story: 1984": All Killer, Mostly Filler for "True Killers" [SPOILER REVIEW]
Combine our professional obsession with uber-creative genius Ryan Murphy (Glee, Pose, 9-1-1, Feud, and a billion more) with our love for 80's horror/slasher film, and it's easy to understand why we're excited for FX's American Horror Story: 1984. In fact, executive producer Tim Minear only confirmed our excitement when he said this about the current season of Murphy and Brad Falchuk's horror anthology series American Horror Story:
"I think it's awesome. I think it's gonna be really scary but a lot of fun, like it always is. And that if you have a taste for '80s horror, you're in for a treat."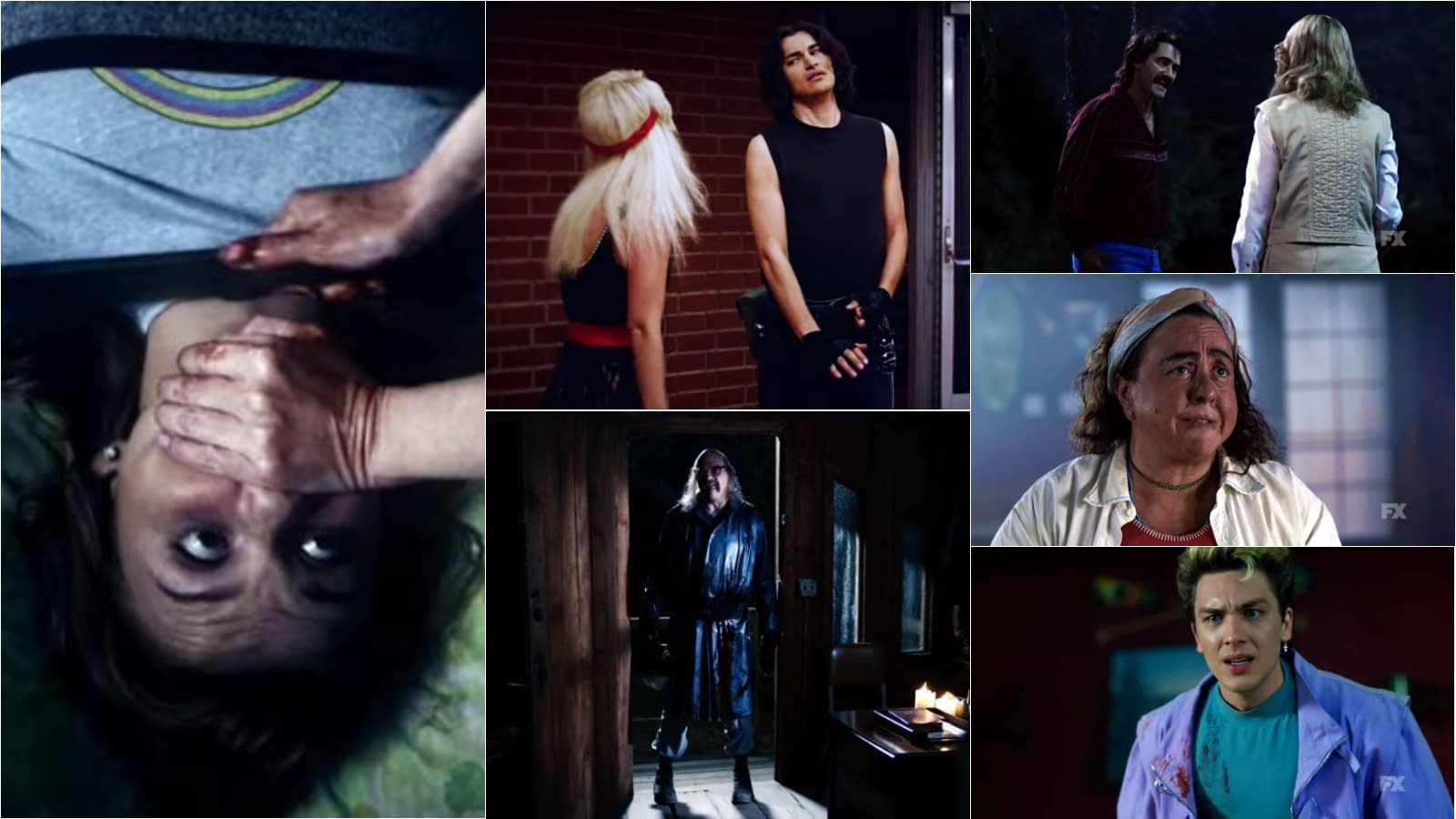 When we reviewed season opener "Camp Redwood," we made a connection to both Shaun of the Dead and The Cabin in the Woods when describing how the season's initial tone and vibe made us feel. We also called into question if what we were seeing was a smokescreen for something bigger and deadlier – and second episode "Mr. Jingles" proved we were right (deeper dive into the episode here).
Then "Slashdance" happened and… wow. We're talking false identities, double-crosses, hidden alliances, impalements, and our first major counselor death (sorry, Ray) – all part of an outing that has us feeling that maybe this really is Hell and every single person there is living this out over and over again for the sins they seem to be taking turns confessing to (think Hell like it was portrayed in AMC's Preacher).
So what pieces to the puzzle did "True Killers"? Did the clouds covering Margaret's true backstory finally give way? Is Brooke some beacon for "bad sh*t"? Who took the first round: "The Night Strangler" or "Mr. Jingles"… and was there enough left for a Round #2?
SPOILERS ater the break…
"American Horror Story: 1984" season 9, episode 4 "True Killers": Mr. Jingles closes in on the one who got away as the counselors rally to escape Camp Redwood.
Written by Jay Beattie and directed by Jennifer Lynch, "True Killers" met all of our visceral needs: cheesy-yet-appropriate dialogue, tension-building, jump scares, and some truly disturbing violence. That said, it also felt like the season's "filler episode" – the one that you enjoyed watching but didn't really develop the narrative all too much.
Best way to describe it? Once the season's over, this will be the episode you'll look back at and think, "you know, they could've cut that episode in half and blended it into the episodes before and after it."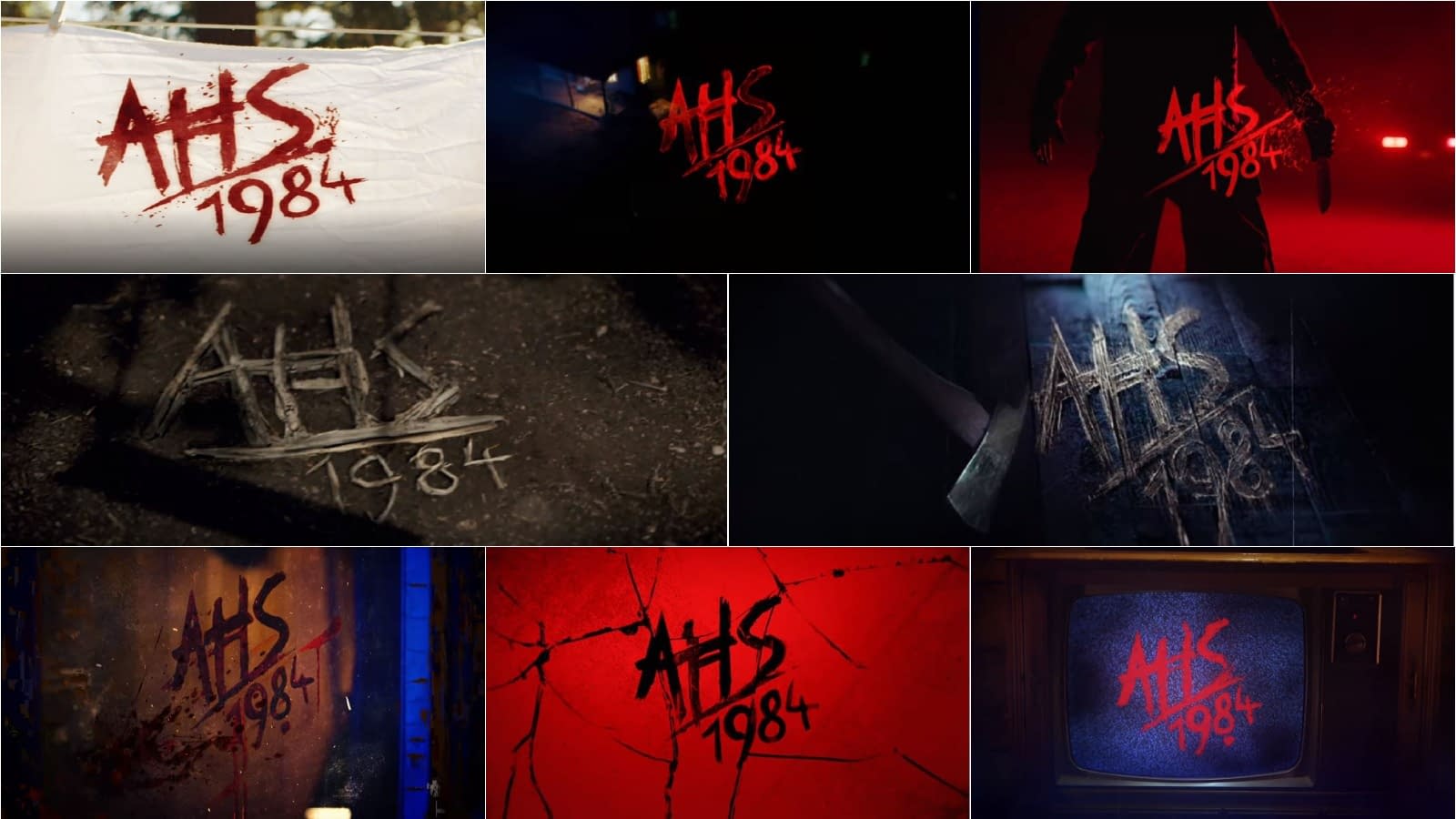 As we said before, just because this outing may not have been much of a mental "deep dive," it was a guilty pleasure run that had some serious highlights – here's a few that come to mind:
● It is a testament to Lourd as an actress whose skills are already beyond her years when I say that she could find a way to have heat and chemistry with a broken coffee pot. Villa is a true find and I hope Murphy includes him in the "Murphyverse" in the future – before someone else grabs him first. That said, would've liked it better if Montana was Brooke's fiance's "black sheep" sister who Brooke knew nothing about. Hey, nothing wrong with extra "cheese"…
● The scene between Fern's Xavier and Karsian's Bertie was bittersweet and tragic – as was the exchange between Bertie and Lynch's "Mr. Jingles" Richter. As much as we may celebrate the over-the-top horror movie aspects of thise season, we're reminded in these moments that these are people (even in the television universe). I was left feeling uncomfortable with what I witnessed – and that was a good thing.
● Lynch is another name worthy of serious praise this season, a "killing machine" with a backstory that might have us rooting for him before this is all done. He is a walking testament to the disgrace that was (and still is, in some ways) our mental health care system. Richter was used and abused – and then abused once more when Margaret strips him of the one identity he believed he had. Best scenes to watch for: his interaction with the "Mr. Jingles" fan who looked a little too familiar – and we're not talking about the mask; and his brief exchange with a wounded Xavier.
● The Ramirez/Richter fight was exactly what I was hoping for – though Ramirez's resurrection at the end of the episode keeps dumping fuel onto the fire that is my "Hell" theory. Maybe it's just the "fanboy" in me, but it feels like there's a "bigger picure" in play – like there's a reveal coming that's going to cement this season within the AHS-verse.
● In case I haven't said it enough, Grossman has quickly become a major standout in Murphy's travelling crew of thespians – her Margaret has the ability to cut deeper into "Mr. Jingles" than any knife ever could (though Ramirez tested that theory earlier). The non-surprise was that it was Margaret who killed the other camp counselors years ago and pinned it on an over-infatuated Richter. The surprise? We had to say goodbye to Morrison's Trevor. Not gonna' lie – kinda liked him and thought he'd make it through a little longer. Now Kenworthy's Chet? Yeah… that's starting to look infected…

https://youtu.be/9wcEiFIM3mM
In case you're like us and you need to see it for the 166th time, here's a chance to see the cast in all their '80's slasher-film-audition glory:
American Horror Story: 1984 stars Emma Roberts (Brooke), Billie Lourd (Montana), Cody Fern (Xavier), Angelica Ross (Nurse Rita), Leslie Grossman (Margaret), John Carroll Lynch (Benjamin "Mr. Jingles" Richter), Gus Kenworthy (Chet), Glee's Matthew Morrison (Trevor), DeRon Horton (Ray), Zach Villa ("The Night Strangler" Richard Ramirez), Alhan Bilal (Jamie), and Tara Karsian (Chef Bertie).
FX's AHS: 1984 slashes its way onto our screens every Wednesday at 10 p.m. EDT.