"American Horror Story" – Ryan Murphy: S10 "About Reuniting Fan-Favorite Actors" – For Final Season? Talks "AHS 1984" Ending [SPOILERS]
Combine our professional obsession with uber-creative genius Ryan Murphy (Glee, Pose, and a billion more) with our love for 80's horror/slasher films, and it's easy to understand why we were so excited for FX's American Horror Story: 1984. In fact, executive producer Tim Minear only confirmed our excitement when he said this about the current season of Murphy and Brad Falchuk's horror anthology series American Horror Story:
"I think it's awesome. I think it's gonna be really scary but a lot of fun, like it always is. And that if you have a taste for '80s horror, you're in for a treat."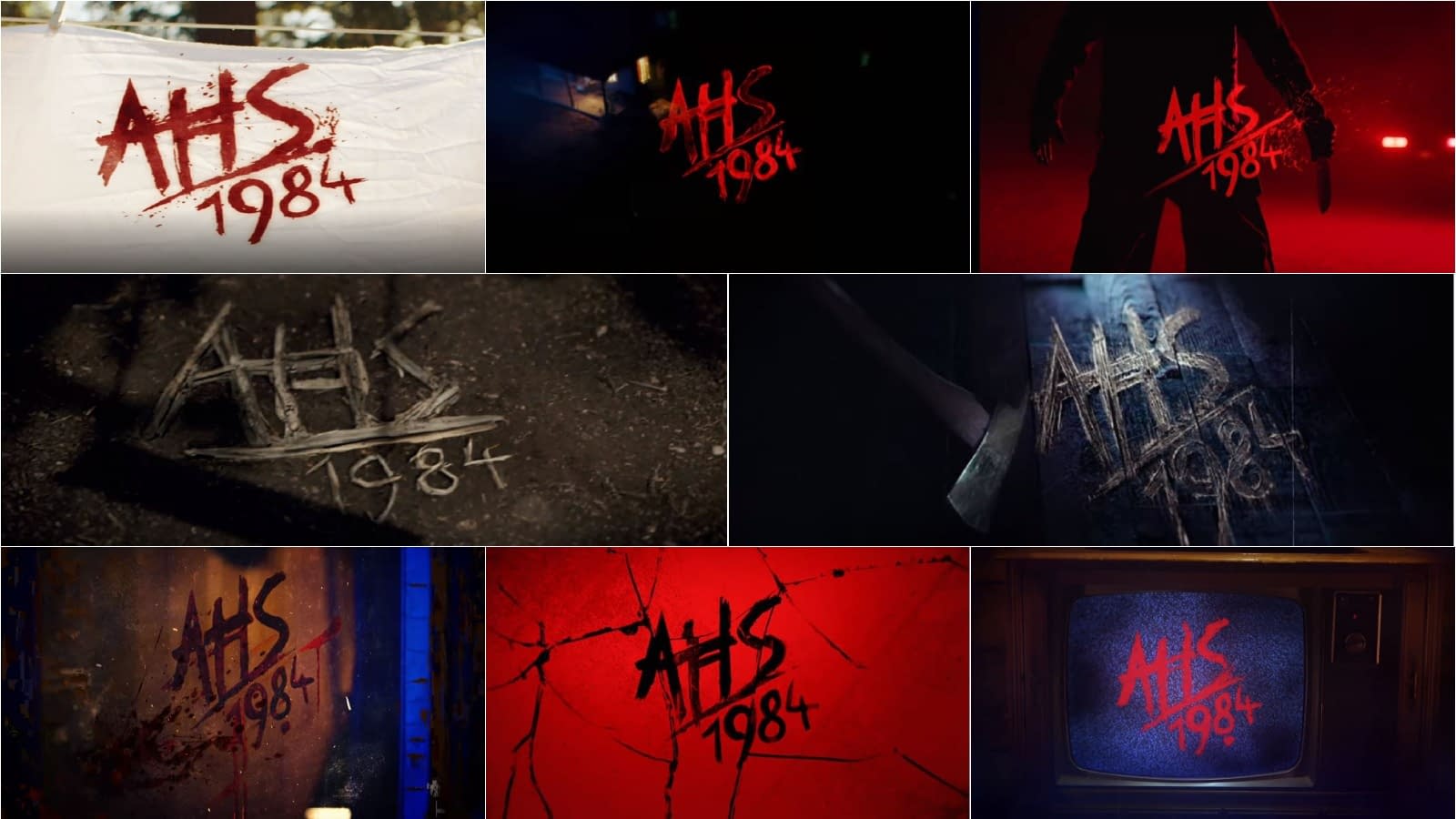 When we reviewed season opener "Camp Redwood," we made a connection to both Shaun of the Dead and The Cabin in the Woods when describing how the season's initial tone and vibe made us feel.
Then "Slashdance" happened and… wow. We're talking false identities, double-crosses, hidden alliances, impalements, and our first major counselor "death" (sorry, Ray).
"True Killers" (our review here) was a fun frightfest that confirmed our worst suspicions about Margaret while actually getting us to start to feel(???) for Richter/Mr. Jingles – and Trevor went RIP.
"Red Dawn" got our brains back into "WTF?!?" conspiracy theory mode… then "Episode 100" celebrated the franchise milestone with an episode that time-jumped to 1989 – and tied all nine seasons together.
From there, "The Lady in White" offered previously-unrevealed backstory on the bloody history of Camp Redwood, and who the true "big bad" was in Richter's life.
Last week brought us the season's penultimate episode "Rest in Pieces", where the past proved to be the biggest of "big bads" for a number of our favorites… and "guilty favorites".
Which brings us to this week's finale "Final Girl"… and while we're still processing everything that happened (review will post this weekend), Murphy sat down with Deadline Hollywood to discuss the season's finale, where things could be going – and who might be returning:
● If this season felt different from the previous eight, there's a reason: it was meant to. Murphy explains how two goals for this season created a different vibe, including his knowing where he wanted the story to go from the start – and a happy ending?
"I love that we were creating this American mythology about Camp Redwood that had its own inner life. I knew going into the season that I was very, very interested in working with John Carroll Lynch, who we worked with before, he was Twisty. I wanted to make a leading part or bigger part for him. I knew that I wanted Finn to be his son, and I knew that I wanted a happy ending, ironically. I wanted something that was –this whole season was about two things: Younger and happy ending.

So we were writing to those two things all along. John says that when I pitch American Horror Story to him, I don't know the ending. But I knew that was where we wanted to go to, that very ending. It's the only American Horror Story ending that has made me cry. Something about that father-son thing always kills me. I'm very nostalgic about Lily Rabe, seeing her in that part. I was really close to her mom, Jill Clayburgh, which is how Lily was introduced into my life. I'm also very close to Finn, and I always wanted to write a beefy, big part for John Carroll Lynch. It was a murderer's row of talent that I was really close with and loved. Yeah, I loved it."
● As for what viewers can expect from season 10, Murphy's keeping mum other than saying an idea is already at play. What he could share? Since next season is the last contracted season for American Horror Story at FX Networks Murphy's idea is one that will bring back some heavy-hitters – and possibly some closure if this is the final run:
"We're working on an idea for season 10 that I think people will love because it's about reuniting fan-favorite actors to come back — because it might be our last season. It's the last season we have contracted. So, I've been quietly reaching out to various people. Some people I haven't reached out to yet because I was like 'Do I have a role for them?' So far, everybody I reached out to said 'Yes', so that's been great."
● So obviously the next question would be: "… even Jessica Lange, Sarah Paulson, and Evan Peters?":
"Too soon to tell, but I'll just sort of say, the people who helped build this show into what it is, who believed in it from the beginning, have been contacted and are interested. So if you look at the iconography of the first three seasons, you can figure who I've gone to and who might be coming back. I'm always surprised, it's such a hard show to do."

"I'm surprised that the actors who are in it, love doing it. It's so hard to make. This season was very hard because it had so many night shoots. But everyone wants to come back and the fans out pour their love for it. It's No. 1 on Twitter. I'm excited about season 10 like I was excited about this year. I worked really hard on it. It was deeply embedded in my childhood and in Brad's."

In case you're like us and you need to see it for the last time, here's a chance to see the cast in all their '80's slasher-film-audition glory:
American Horror Story: 1984 starred Emma Roberts (Brooke), Billie Lourd (Montana), Cody Fern (Xavier), Angelica Ross (Nurse Rita/Donna Chambers), Leslie Grossman (Margaret), John Carroll Lynch (Benjamin "Mr. Jingles" Richter), Gus Kenworthy (Chet), Glee's Matthew Morrison (Trevor), DeRon Horton (Ray), Zach Villa ("The Night Strangler" Richard Ramirez), Alhan Bilal (Jamie), and Tara Karsian (Chef Bertie).
FX's American Horror Story: 1984 slashed its way onto our screens every Wednesday night at 10 p.m. EDT.