"Angel" Cast Talks Spike's Soul, Cordelia's Return, Gunn's Unanswered Questions & More [NYCC 2019]
Bleeding Cool NYCC Correspondent Sofia Annunziata: As someone who had gotten up religiously at 5 am everyday to watch Angel reruns on TNT, before school I was definitely excited to get to see the cast at the 20th Anniversary Panel this morning at NYCC. The panel consisted of Alexis Denisof, Amy Acker, Charisma Carpenter, J. August Richards, and James Marsters. The moderator was Clare Kramer, well known for her role as Glory on Buffy the Vampire Slayer. The room was filled with a feeling of nostalgia as well many laughs as the cast looked back on the memorable times they had on the show.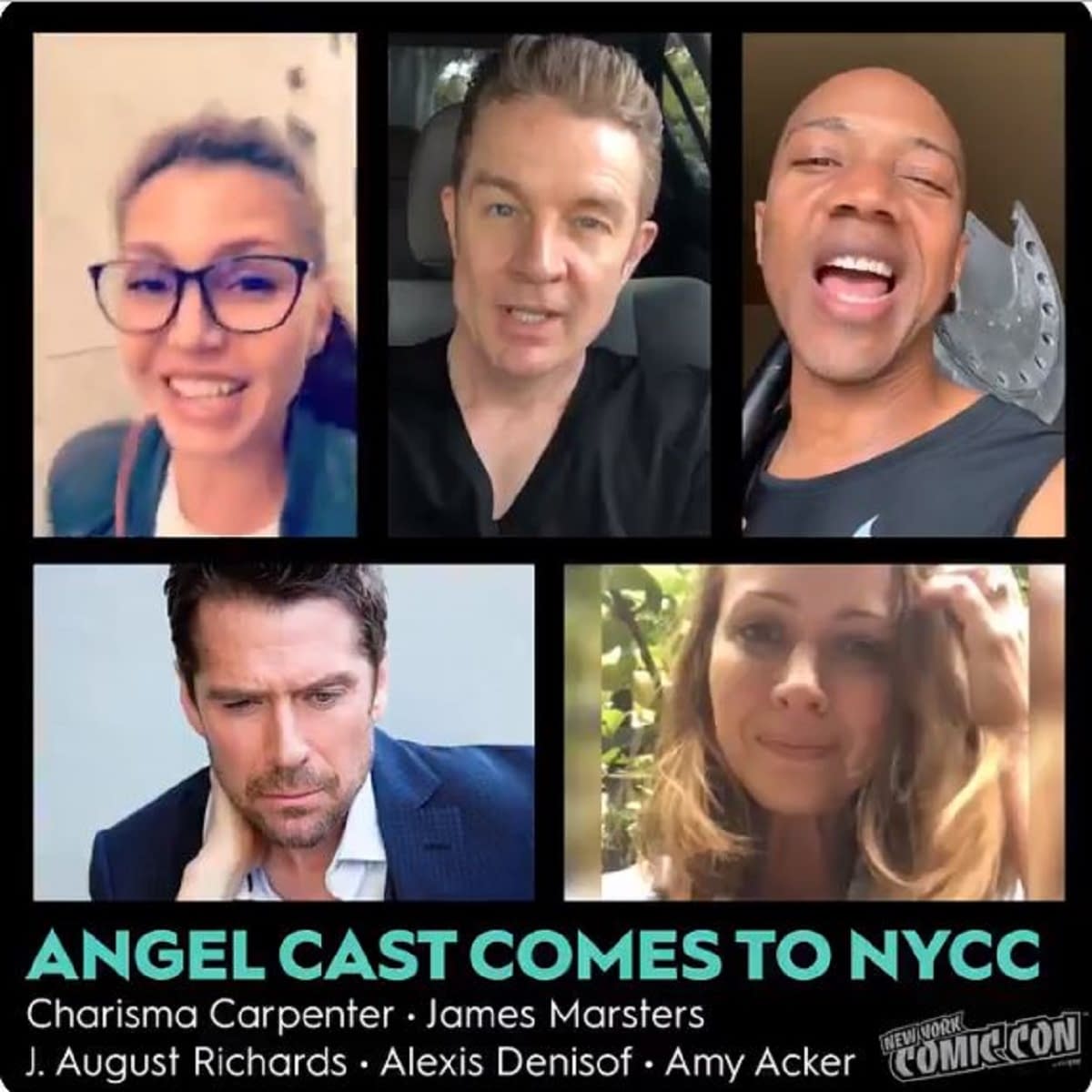 Acker revealed that for her screen test, Joss Whedon wrote a Shakespearean love triangle scene between her, Denisof, and Richards. This was obviously setting up for the love triangle that would come later in the series. Her favorite part was being able to use the word "bosom".
Richards discussed his character Gunn, and admitted two things he had always wondered about regarding his character: his parents' backstory, and if he was supposed to be bald then why did he always cover his head. I suppose these are answers we shall never have.
Carpenter discussed her character Cordelia, and how she originally did not want to return to the show, just to be killed off, but when Whedon conceded and explained the storyline to her, she decided that it was too good to pass up. She also brought up her struggles with the way her character was shown and perceived. She wanted Cordelia to be a meaningful character rather than one who was either making out with someone, or talking about making out with someone anytime she was on screen. I think it is safe to say that her character arc was one of my favorites as far as growth. She was definitely no damsel in distress.
Marsters discussed Spike, and his return to vampire "life" in Angel, and described his role as "the new Cordelia". It was obvious that Marsters' favorite episode was the puppet episode; yes, that puppet episode, as he mentioned it as his favorite behind the scenes as well as his favorite overall. He described his sympathy toward his stunt double, as he was dropped from 18 feet in the air, and all he had to do was lie in that same spot after the fact.
Marsters also discussed his deliberate refusal to follow Whedon's direction during scenes in which characters were injured and he was supposed to act like he cared. He went on to say that the characters' great personal dualities were a result of Whedon's love for baiting you into thinking one thing and then switching it around. He stated that Whedon most definitely makes fun of you for this.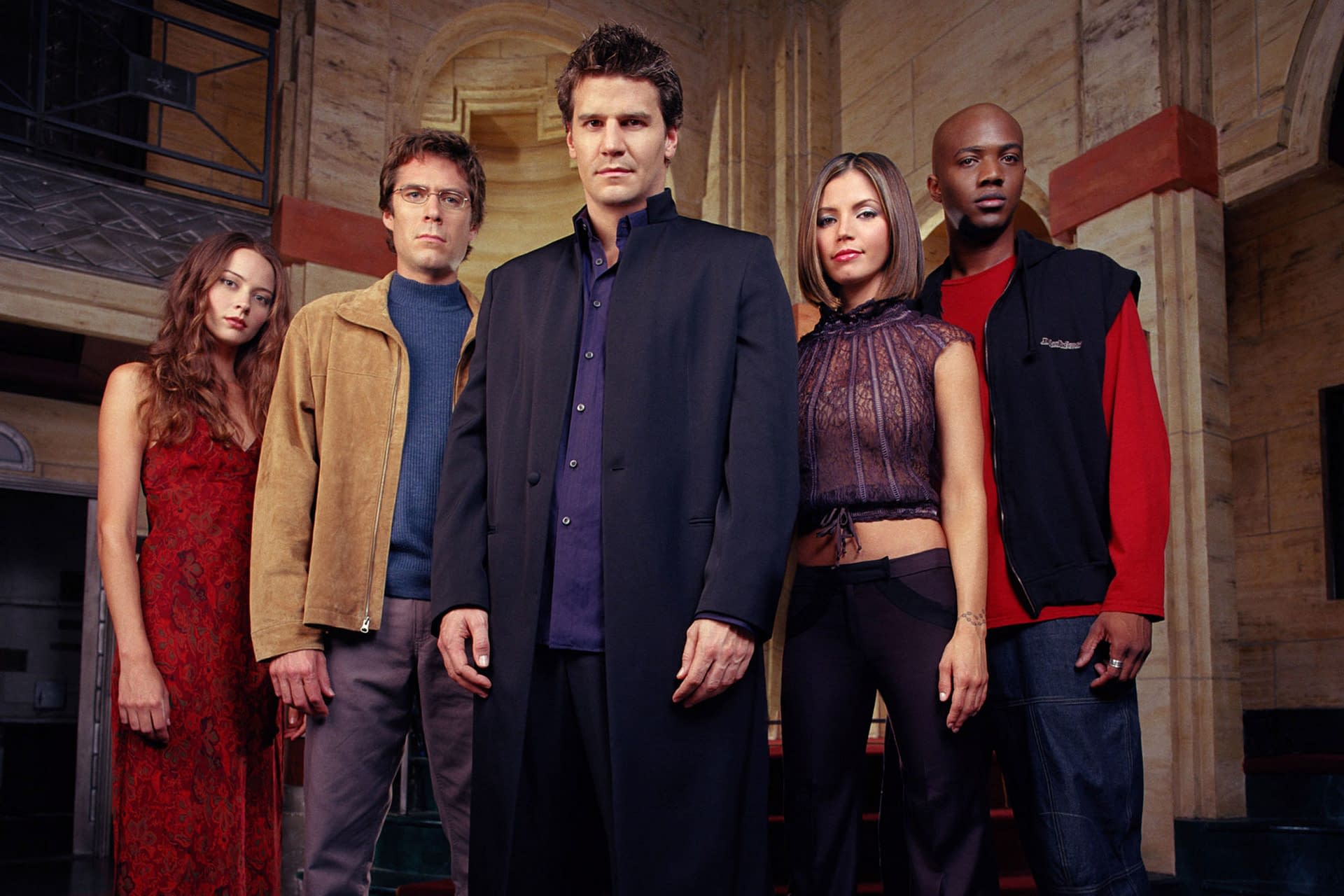 Whedon is apparently a fan of Shakespeare, because the whole cast discussed which play they would love to all act in together. It was agreed upon that it would be Macbeth. The cast rounded out the panel by picking one word each that would describe what the show meant to them. The words were growth, family, life and dedication.
It is obvious that this cast has a lot of love for the show and their fans, as they expressed an interest in doing a reboot if the fans wanted it badly enough. Here's to hoping for more of Angel!
PS. Denisof does a killer Sean Connery impression.