Apple Gives Series Order to 'Little Voice' from J.J. Abrams and Sara Bareilles
Apple has given a 10-episode straight-to-series order to the half-hour romantic dramedy, Little Voice, from J.J. Abrams, Sara Bareilles and Jessie Nelson. The series will feature original music from the Grammy and Tony Award-nominated Bareilles and the first episode will be written and directed by Nelson (I Am Sam). She will also serve as showrunner for the series that is being produced by Warner Bros. TV and Bad Robot Prods.
The series is described as a love letter to the musical diversity of New York and focuses on finding your authentic voice in your early 20s… and then finding the courage to use it. The series shares a name with Bareilles breakthrough first album from 2007.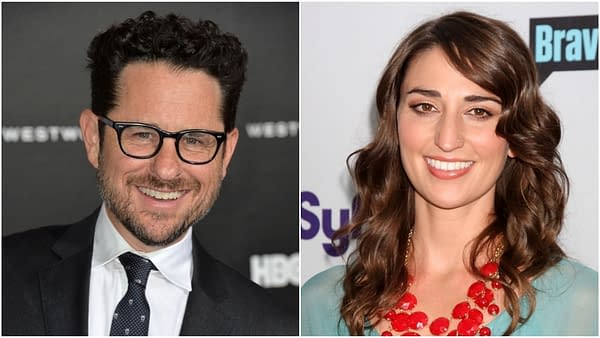 Bareilles and Nelson teamed up previously to adapt the 2007 movie Waitress as a Broadway musical. Bareilles writing the music and lyrics while Nelson wrote the book, which ended up getting four Tony nominations in 2016 including Best Musical and Best Original Score.
Little Voice joins Apple's upcoming slate of new series that also includes Hello Sunshine with Reese Witherspoon and Jennifer Aniston, Are You Sleeping starring Octavia Spencer and an untitled comedy starring Kristen Wiig. They're also doing a reboot of Amazing Stories by Steven Spielberg, a space drama from Ronald D. Moore, a series from Damien Chazelle, See from Steven Knight and Francis Lawrence, Dickinson starring Hailee Steinfeld and a psychological thriller from M. Night Shyamalan.rans