Apple Closing Deal for TV Rights to 'Time Bandits', Plans for Series
It appears that Apple is in the process of closing a bid to secure the rights to turn Terry Gilliam's Time Bandits film into a tv series, which they are actively planning on developing.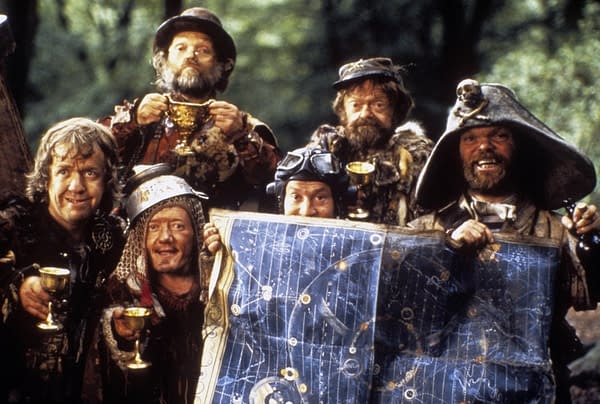 It's been a tough and yet awesome year for Gilliam fans, as his almost 30-year epic quest to finish and release The Man Who Killed Don Quixote came to a conclusion with the flick screening during 2018's Cannes Film Festival despite multiple legal hurdles.
Time Bandits remains a classic of his signature style of humor and directorial style, perhaps the most mainstream and widely beloved title in his filmography (I mean, 12 Monkeys maybe had more financial success). In the original film, Kevin (Craig Warnock) is visited (or invaded, however you want to look at it) by six dwarves in possession of a map which details holes in the fabric of time. They're thieves and adventurers, using the map to steal treasures from different historical eras.
Gilliam will be a non-writing executive producer, and we'll of course let you know as soon as more information about this becomes available.