The CW has released 12 new photos for the upcoming Arrow episode 'Shifting Allegiances', the 20th episode of the sixth season. There are a few surprising things we get to see in these images, some that confirm my previous suspicions. But there are spoilers ahead… so leave now if you don't want to know.
Here is the synopsis for the episode:
RENE RETURNS TO NTA — Oliver (Stephen Amell) turns to an old friend to help battle Diaz (guest star Kirk Acevedo). Meanwhile, Rene (Rick Gonzalez) is out of the hospital but has a hard time re-adjusting to life as Wild Dog. Also, Lance (Paul Blackthorne) discovers something shocking about Black Siren (Katie Cassidy). Alexandra La Roche directed the episode written by Wendy Mericle & Rebecca Bellotto (#620). Original airdate 4/26/2018.
The photos are very interesting in that the first five show us John Diggle (David Ramsey) not dressed as Spartan, teaming up with Black Canary (Juliana Harkavy) and Mr. Terrific (Echo Kellum). This is likely to do with his new job at ARGUS.
The next four show us the new mayor Quentin Lance (Paul Blackthorne) and his security detail meeting Laurel (Katie Cassidy) for lunch when they are joined by Ricardo Diaz (Kirk Acevedo). You know that isn't going to go well at all. I can see Diaz threatening to expose Laurel or something to try to get control of Lance.
And finally, my guess appears to be right about the 'old friend' Oliver (Stephen Amell) goes to for help. I figured he didn't really have any friends left so Anatoly (David Nykl) made the most sense, and that's who Oliver is drinking with in the final three images.
The title, 'Shifting Allegancies', makes a lot of sense as we see Diggle working with NTA, Oliver trying to work a deal with Anatoly, and Quentin meeting with Diaz… there could be a lot of allegiances shifting next week.
Arrow airs Thursdays at 9 p.m. ET on the CW.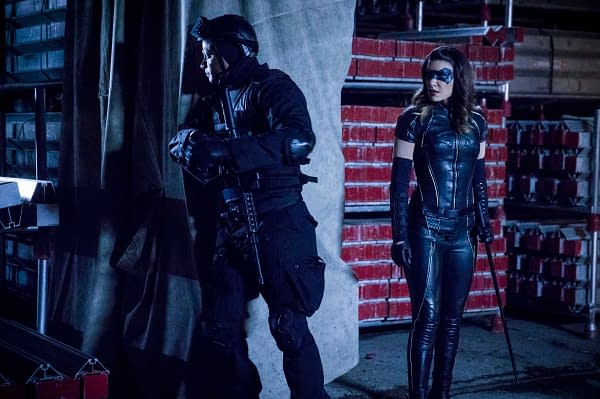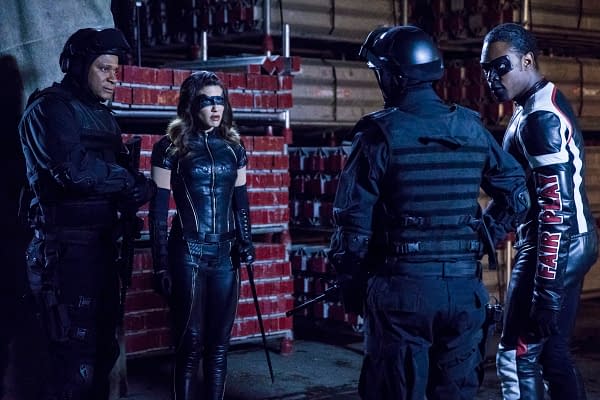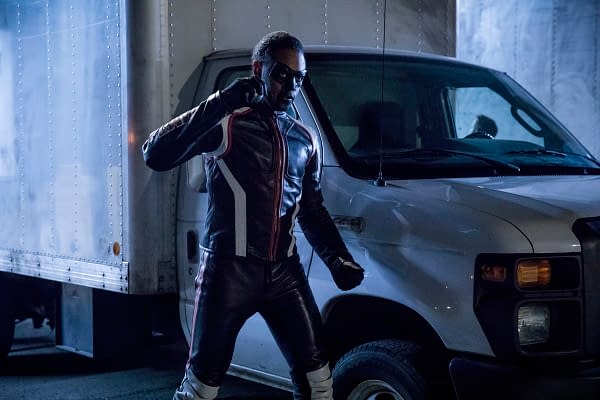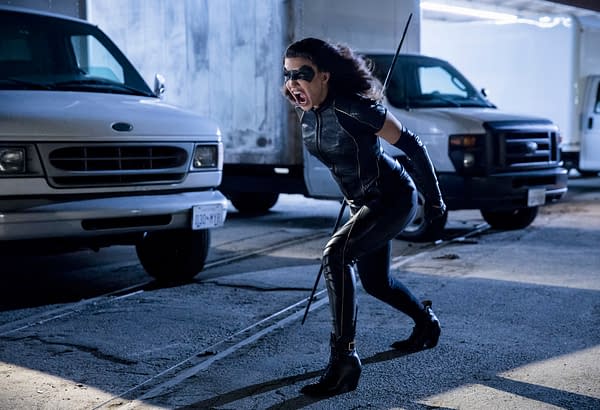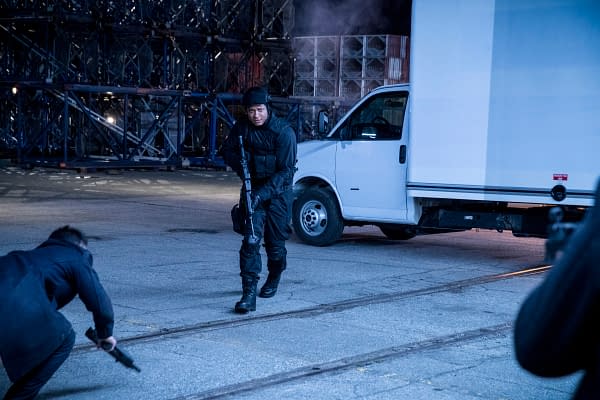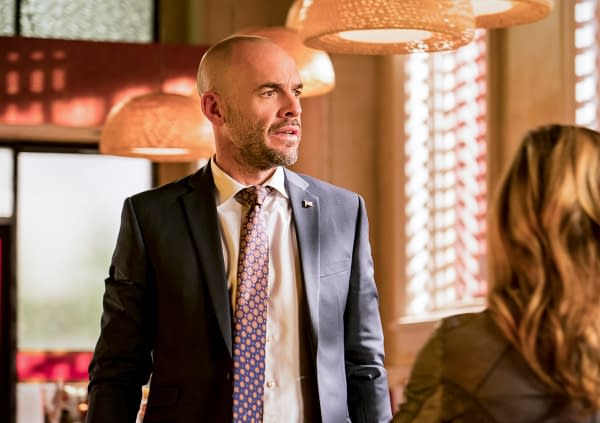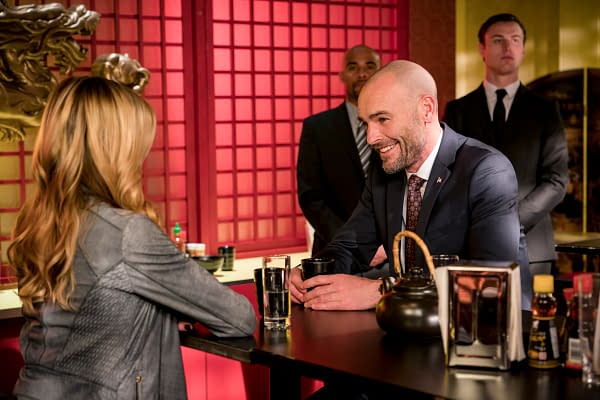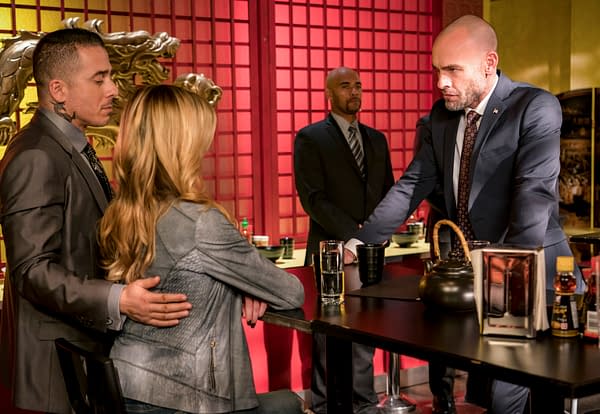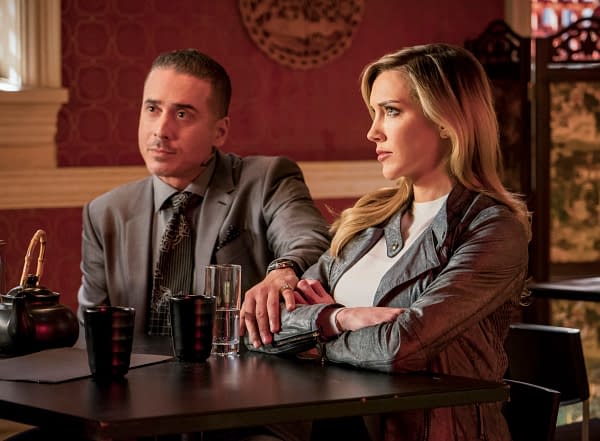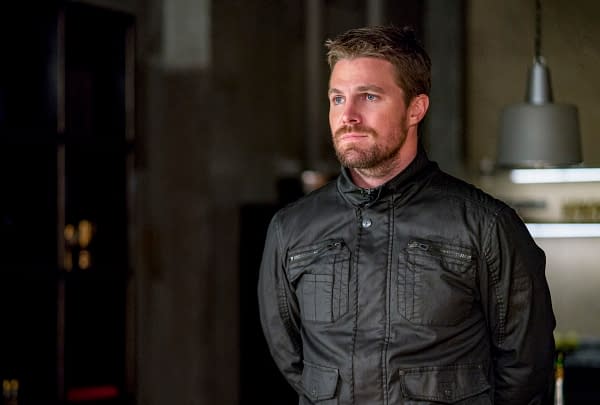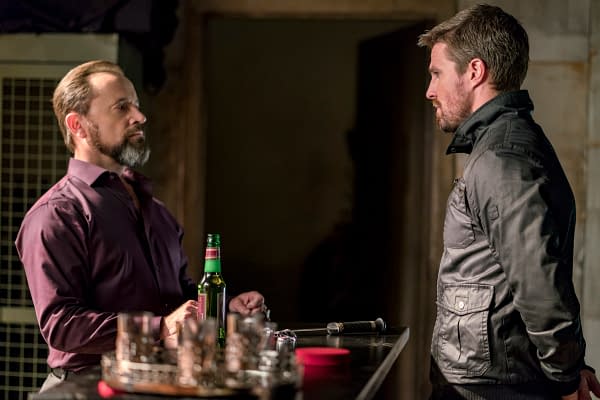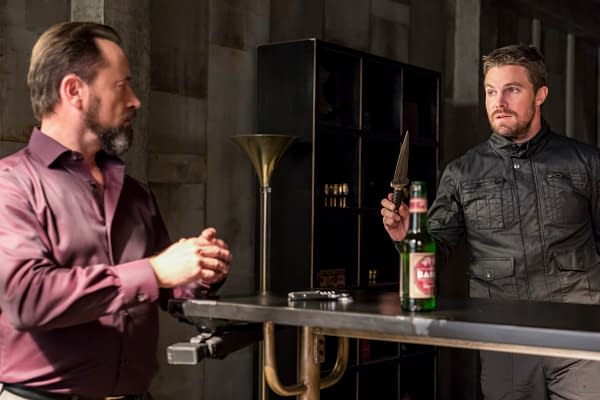 Enjoyed this article? Share it!