Arrow returns tonight with an episode called 'The Thanatos Guild' — or as Stephen Amell called it in one of his many Facebook chats, 'The Lollipop Guild'. The sixth season episode focuses on the return of Nyssa al Ghul (Katrina Law), who has come back to Star City to warn Thea Queen (Willa Holland) about a rouge offshoot of the League of Assassins that is dedicated to their one time leader, Malcolm Merlyn (John Barrowman). They're looking for a box that once belonged to him, and they may think Thea has the box.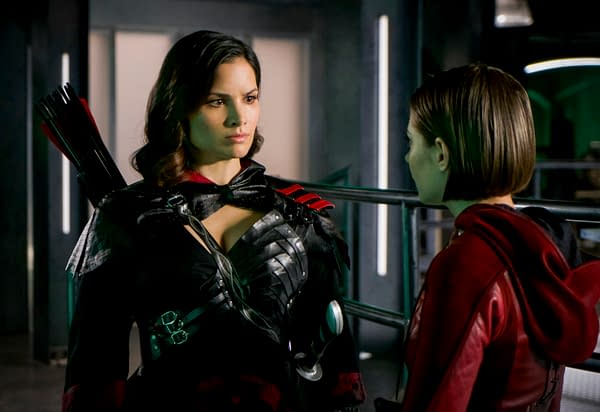 TVLine spoke to Amell about the episode and he talked about Nyssa's return and the new conflict, also giving viewers a hint of things to watch for:
For one, Oliver and Nyssa finally get to settle a longstanding arrangement that they've had… And two, for any fans of the show since the beginning, since the pilot, you should be on the lookout for a very familiar piece of dialogue. It is more about having Katrina Law back, which is great. I always love having Katrina back.
The last time we saw Nyssa was the season finale of season 5 when everyone on Lian Yu was scambling for the plane. We got a glimpse of someone in the outfit in the season 6 premiere, but it was a body double and not Law herself.
Arrow airs tonight at 9 p.m. ET on the CW.
Enjoyed this article? Share it!