Props to Deadline for the scoop on this: MGM Television will be adapting Amie Kaufman and Jay Kristoff's young adult science fiction thriller Aurora Rising for television. MGM Television will be producing the new series, with MGM also in charge of international distribution.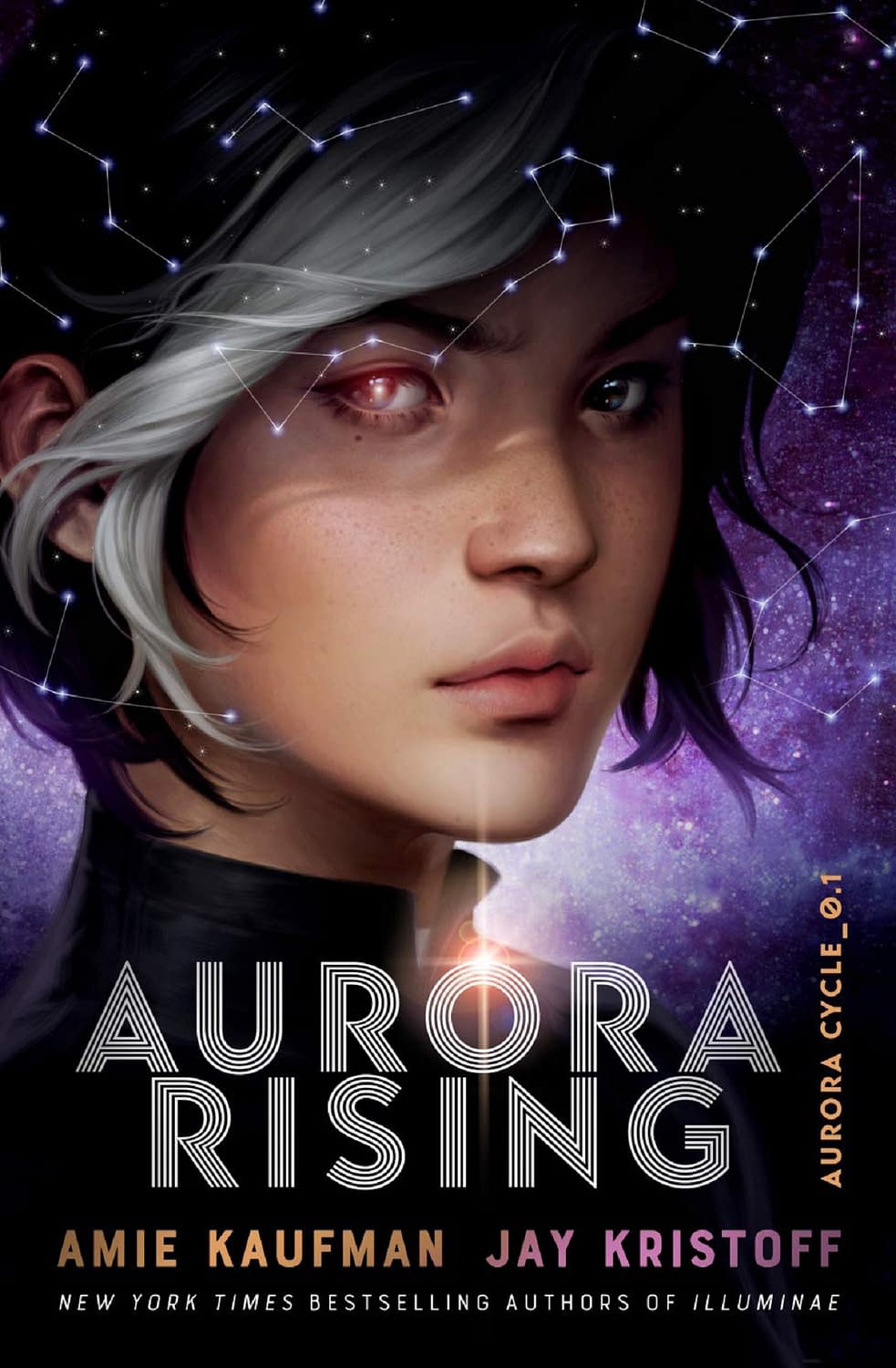 That's pretty good news for the authors of Aurora Rising, which has only been on the market for a little over a month. The book is available from Alfred A. Knopf Books for Young Readers, which is an imprint of Random House Children's Books.
The premise for the book will be a blast to adapt to television:
The year is 2380, and the graduating cadets of Aurora Academy are being assigned their first missions. Star pupil Tyler Jones is ready to recruit the squad of his dreams, but his own boneheaded heroism sees him stuck with the dregs nobody else in the Academy would touch . . .

A cocky diplomat with a black belt in sarcasm
A sociopath scientist with a fondness for shooting her bunkmates
A smart-ass techwiz with the galaxy's biggest chip on his shoulder
An alien warrior with anger management issues
A tomboy pilot who's totally not into him, in case you were wondering

And Ty's squad isn't even his biggest problem–that'd be Aurora Jie-Lin O'Malley, the girl he's just rescued from interdimensional space. Trapped in cryo-sleep for two centuries, Auri is a girl out of time and out of her depth. But she could be the catalyst that starts a war millions of years in the making, and Tyler's squad of losers, discipline-cases and misfits might just be the last hope for the entire galaxy.

NOBODY PANIC.
Aurora Rising will be executive produced by Bill Todman Jr. and Edward Millstein, alongside Limor Hakim. The books creators, Kaufman and Kristoff, will be consulting producers on the series. Max Kisbye, who is MGM's Executive Vice President, will be overseeing the production for MGM Television alongside Rob Hochberg, who is the Director of Television Development and Production.
"Amie and Jay have created something really special with Aurora Rising. Their novel blends comedy, action and heart seamlessly in such a wonderful way. We are all looking forward to working with them, Bill and the whole creative team at Level 1 to bring this impressive story to television,"

-Steve Stark, MGM President, Television Production and Development.
Todman and Milstein are excited to get to work on the project as well:
"We are beyond excited to be working with MGM Television, Amie Kaufman and Jay Kristoff to make this epic space opera into a fantastic television series,"
This will be the second series of Kaufman's that MGM will be adapting for television. Her Starbound Trilogy, which started in 2013, has been optioned as a series as well.
Enjoyed this article? Share it!