Posted in: Netflix, Preview, Trailer, TV | Tagged: Annabel Jones, anthology, bandersnatch, black mirror, bleeding cool, cable, charlie brooker, netflix, preview, season 5, streaming, television, trailer, tv
---
'Black Mirror' Creator Charlie Brooker on Possible Musical Episode for Season 5 or "Next Season"
Less than a week after Netflix and Charlie Brooker teased its return, Black Mirror is officially back for a fifth round beginning June 5th. Even with a new season only a little more than two weeks away, Brooker and executive producer Annabel Jones tavelled back in time a few months to discuss the origins of the series' interactive choose-your-own-path mini-movie Black Mirror: Bandersnatch.
While your first thought might be, "That's great but I already know about"… not so fast! Brooker had some interesting comments to make regarding season 5 (and a season 6???) in an interview with Deadline Hollywood: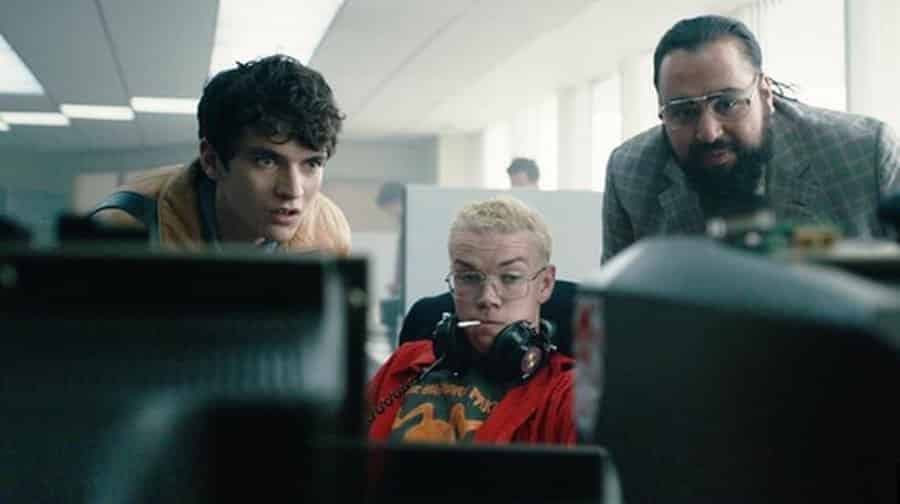 ● On the idea of returning to the interactive sandbox after Black Mirror: Bandersnatch proved such a success:
"While we were making "Bandersnatch", we were saying we'd never put ourselves through this again. And then, I think, by the end you forget how harrowing it was. So there have been some ideas that have bubbled up, and I'd never say never to returning. But there's no point in doing it for the sake of it, because not every story will suit this format, in the same way that not every story would suit the format of a musical or a horror movie."
● On how ideas for Black Mirror themes/subjects change and evolve over time:
"There's room for everything. Sometimes that's how we come up with ideas—we sort of go, 'What would be the Black Mirror version of a musical episode?' And that prompts a conversation that sometimes ends up with something very different. On occasion, the only thing that's annoying is we'll go, 'What's the Black Mirror equivalent of a Western?' And then we'll go, 'Oh, shit. Westworld exists, doesn't it?'"
● A "musical episode"? Yes, you read that right: it's something that's been discussed already – and something that you might just see this season… or in season 6???
"Oh, we have had conversations about what a musical version of Black Mirror might look like. That has been a part of our conversations. Who knows? The musical version of Black Mirror might already be in the next season. How do you know that's not one of the episodes we've got coming up?"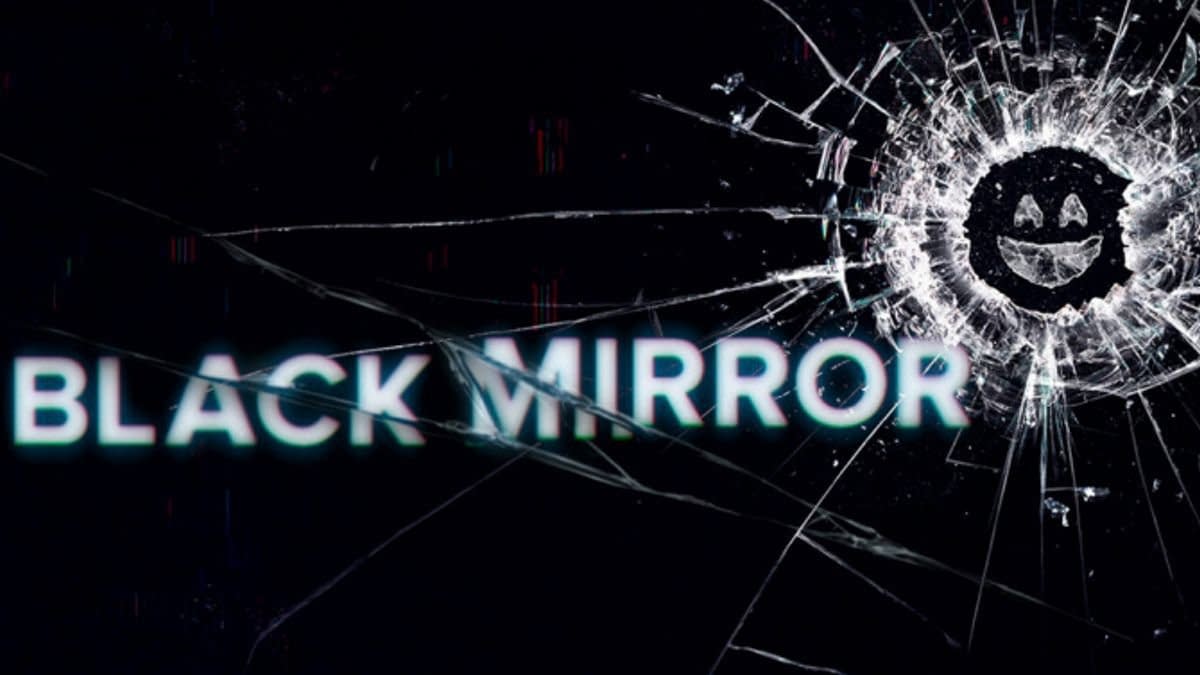 Black Mirror season 5 stars Anthony Mackie, Miley Cyrus (she wasn't kidding!), Yahya Abdul-Mateen II, Topher Grace, Damson Idris, Andrew Scott, Nicole Beharie, Pom Klementieff, Angourie Rice, Madison Davenport, and Ludi Lin – all of whom can be seen in the trailer below. Under flashes of words "love," 'privacy," "connection," "sex," "family," "work," and "afterlife," the trailer highlights a season whose themes will include technology's (usually negative) impact on marriage, self-worth, mental health, and social media.
With the ominous line, "the future we should have seen coming," the upcoming season will stray from past season's structures: instead of six stand-alone episodes, this season will consist of only three. As of this writing, the runtimes for each episode and their titles have yet to be revealed.
Three new stories about the future we should have seen coming. Black Mirror returns June 5th.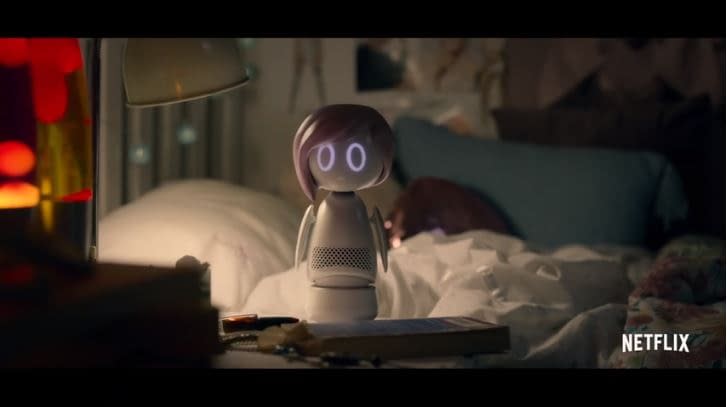 Netflix's Black Mirror offers a futuristic and occassional dystopian take on humanity's relationship with technology in a number of settings and environments, similarly depicted in shows like The Twilight Zone, The Outer Limits and recently YouTube Originals' Weird City. The Emmy-award winner has featured a number of high-profile actors over the course of its four-season-and-specials run: Hayley Atwell, Bryce Dallas Howard, Jon Hamm, Hannah John-Kamen, Jodie Whittaker, Mackenzie Davis, Domhnall Gleeson, and others.
---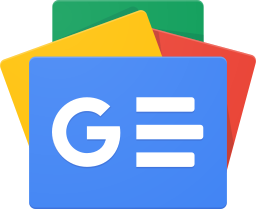 Stay up-to-date and support the site by following Bleeding Cool on Google News today!