Black Mirror: Miley Cyrus Kinda Confirms Season 5 Role to Howard Stern
(Ed. Note: Someone…somewhere…is writing a headline or an opening joke about "wrecking balls" and "mirrors." That "someone" isn't us, and that "somewhere" isn't here. You deserve better than that, people. You deserve better.)
One of the last things you could ever call Miley Cyrus is a "boring interview," and the singer/actress kept that reputation alive Wednesday morning when she appeared on Sirius XM's The Howard Stern Show. Promoting her upcoming musical appearance on this week's Saturday Night Live – which boasts Matt Damon as host – Cyrus revealed that she's performing the John Lennon/Yoko Ono Christmas classic "Happy Xmas (War is Over)" with Sean Ono Lennon and producer Mark Ronson during her set.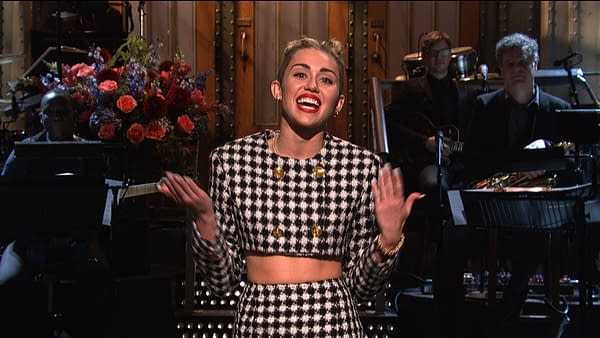 From there, Cyrus discussed the Malibu fires that destrotyed her home and mentioned that she was away filming in South Africa at the time of the disaster – which led to an on-air guessing game that led to the reveal that Cyrus would be appearing in the upcoming fifth season of British sci-fi anthology series Black Mirror from series creator Charles Brooker:
● Told by Cyrus, "If you guess it, then I will shake my head 'yes,' or 'no,'" Stern revealed to his listeners that she had confirmed the news – though Cyrus quickly pointed out that she would not say the project's name since she wasn't sure she could officially discuss her guest-starring role yet (Netflix representative could not be reached for comment at the time of initial reporting).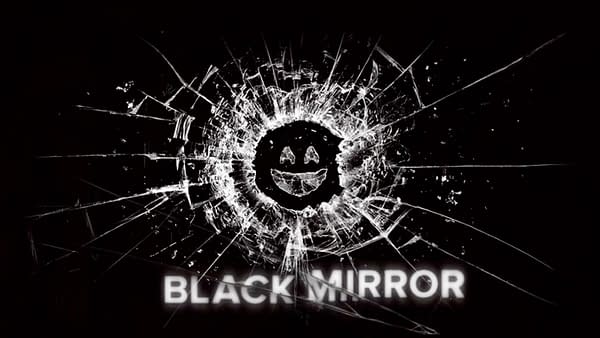 ● While still staying mum on the specific project, Cyrus said it was a rare instance when she could say she was truly proud of her work:
"I'm really actually excited for everyone to watch the 'headshaking project' we said yes to [before]. The minute I say I never want to do something again, all of a sudden, there I am."

"I hate everything, but it was the first time I've left somewhere feeling really proud of my work…but you know if I like it that might mean it's horrible."
● While it was no surprise that Cyrus couldn't say much about the project (considering shewasn't sure she could even say the project's name), she did promise that her character has "a lot of different sides" – and that her recent life experiences helped the actress evolve her character:
"There's a lot of dimension to it, and actually it was while the devastation of Malibu was happening, and it was a really weird learning experience for me, because I was so far from home and the show is already really dark, and it's already kind of eerie when you're there the whole time But I learned a lot about myself and I think I was able to kind of use that and put that into it."