Posted in: AMC, Netflix, streaming, TV | Tagged: amc, better call saul, bleeding cool, bob odenkirk, breaking bad, cable, Heisenberg, Jesse, Jesse Pinkman, netflix, streaming, television, tv, walter white
---
"Breaking Bad": Bob Odenkirk Confirms Film – "I Find It Hard to Believe You Don't Know It Was Shot"
While Vince Gilligan and AMC (and now add Netflix into the mix if the rumors of first-airing rights are true) continue to remain quiet on reports that the Breaking Bad creator is returning to the world of Walter White aka Heisenberg (Bryan Cranston) and Jesse Pinkman (Aaron Paul) with a reported sequel film to the award-winning series (more below), there was hope that the Cranston and Paul were teasing some internet-breaking news about the project when they began a series of teaser posts on Instagram beginning in late June 2019 – but it wasn't to be.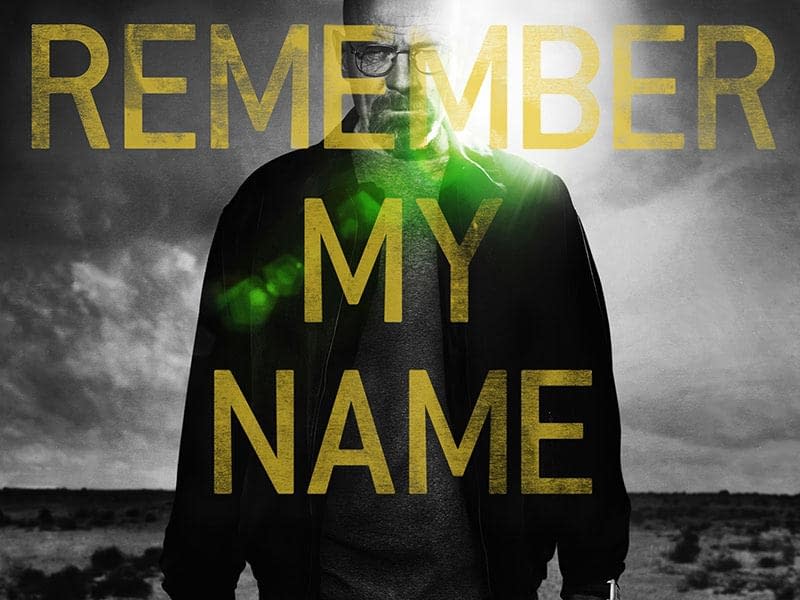 Then Breaking Bad alum and Better Call Saul star Bob Odenkirk spoke with The Hollywood Reporter about the spinoff series' upcoming fifth season – and offered this revealing bit of info when asked about what he knew:
"I've heard so many different things about it, but I am excited about the Breaking Bad movie. I can't wait to see it."
With the film reportedly set to be released on AMC and Netflix in 2020, Odenkirk seemingly confirmed that the film exists and it's been filmed – and he's really surprised more news hasn't gotten out yet:
"I don't know what people know and don't know. I find it hard to believe you don't know it was shot. They did it. You know what I mean? How is that a secret? But it is. They've done an amazing job of keeping it a secret."
In early June 2019, the Tony Award-winning Cranston was quizzed for details on the project by Entertainment Tonight – and it turned out to be just as vague and entertainingly uninformative as he wanted it to be: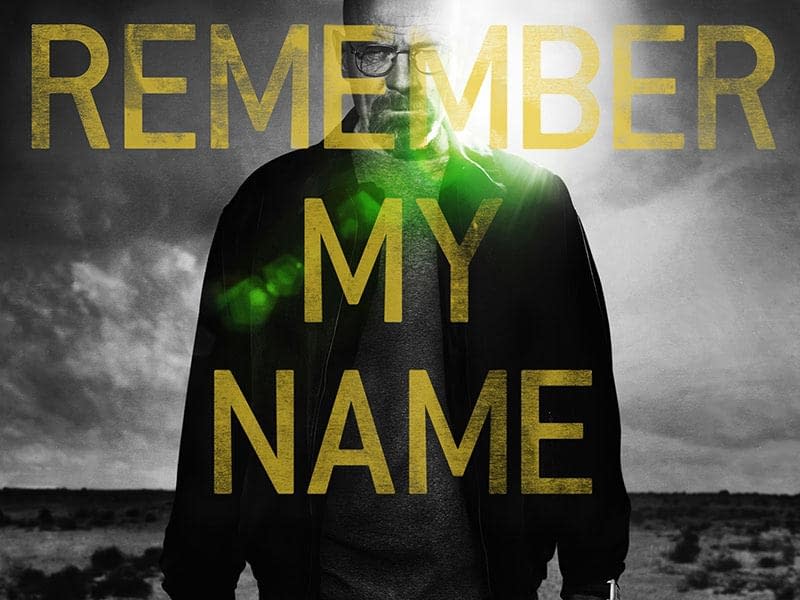 ● On how Walter White could return, considering his current condition ("Well, rigor mortis has a way of allowing that to happen"):
"Could be [in] a flashback, or a flash forward. I'm still dead, Walter White, I don't know what [could happen.]"
● With all of this talk about his appearing in it – it turns out Cranston hasn't even read the script yet… just like we have a really sweet bridge leading to Brooklyn that we an let you have on cheap:
"Yes, there appears to be a movie version of Breaking Bad. The new film will apparently focus on Jesse Pinkman's story. But I, honestly have not even read the script. So I couldn't tell you. 'I have not gotten the script. I had not read the script, so there's a question of whether we'd even see Walter White in this movie! Think about that one."
● While having not seen the script… Cranston says the project will ("would"?) bring a number of characters' storylines to their natural conclusion:
"It's a great story, and there's a lot of people who felt that they wanted to see some sort of completion to some of these storylines that were left open."
Cranston's on-screen partner in crime is right on board with him: speaking at the Sun Valley Film Festival in March 2019, the actor wouldn't confirm or deny production on the project – but he did address returning for a Breaking Bad project in broader terms and to Jesse Pinkman specifically at a Variety-sponsored event:
"Rumors are funny — I once heard a rumor that I was being cast as Han Solo. I haven't heard anything about the 'Breaking Bad' movie but if there is one and it comes together I'd love to be a part of it."
To punctuate the point further and to clear up any confusion anyone might still have about his position, Paul reiterated: "If it were to happen, yes, I would love to do it." As for the "why," it's pretty simple: "In case you haven't caught up on the TV series, Walter dies, so….it has to star Jesse." Reports circulated that the show's creator was currently working on a two-hour movie based on the critically-acclaimed AMC series in November 2018. Gilligan is expected to write, executive produce, and possibly direct the film, with Breaking Badand Better Call Saul executive producers Mark Johnson and Melissa Bernstein expected to be involved with the film.
While details on the project are understandably minimal at this point, it's been rumored that the project has been circulating under the fake/working title Greenbrier. Aside from that, it's still not known if the film will officially be a sequel or prequel; or if Cranston will be involved.
Though Cranston has already gone on record (on The Dan Patrick Show) to say he's open to a return, too:
"I would, I would. Absolutely. If Vince Gilligan asked me to do, sure, absolutely. He's a genius. It's a great story and there's a lot of people who felt that they wanted to see some kind of completion to some of these storylines that were left open and this idea, from what I'm told, gets into at least a couple of the characters who were not completed as far as their journey."
Greenbrier is described as "following the esacpe of a kidnapped man and his quest for freedom" – which falls directly in line with Jesse's escape from Albuquerque after the violently fatal events of Breaking Bad series finale 'Felina.' Production was expected to begin in late 2018 in New Mexico, with The Albuquerque Journal first reporting on the project through documents filed through the New Mexico Film Office. For their part, the office would only confirm that a project with the title Greenbrier is slated to shoot in that area during the time period listed.
"We are happy to welcome 'Greenbrier' and Sony Studios to New Mexico. For years we've built up the film industry in New Mexico and strengthened our film incentives, now we're seeing success after success for the film industry in our state."

– Nick Maniatis, Director, New Mexico State Film Office
---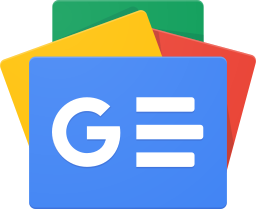 Stay up-to-date and support the site by following Bleeding Cool on Google News today!