Carnival Films Options James Smythe's New Novel, 'I Still Dream'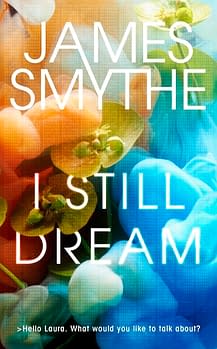 Carnival Films, the producers of Downton Abbey, are developing a TV adaptation of the genre novel I Still Dream. James Smythe, author of the book, has been tapped to adapt and be the showrunner. Carnival is said to be planning the series for multiple seasons. The novel, published recently by Harper Collins imprint Borough Press, is fittingly coming out at a time when the world is trying to figure out the Cambridge Analytica scandal and the fears of how much power people give up to social media.
The female-lead cautionary, dystopian tale is described by the publisher as:
17-year-old Laura Bow has invented a rudimentary artificial intelligence, and named it Organon. At first it's intended to be a sounding-board for her teenage frustrations, a surrogate best friend; but as she grows older, Organon grows with her.

As the world becomes a very different place, technology changes the way we live, love and die; massive corporations develop rival intelligences to Laura's, ones without safety barriers or morals; and Laura is forced to decide whether to share her creation with the world. If it falls into the wrong hands, she knows, its power could be abused. But what if Organon is the only thing that can stop humanity from hurting itself irreparably?
I Still Dream was released on March 19th. Smythe is also the writer of he YA sci-fi novel Way Down Dark, which is in production with Studio 8, as well as The Testimony, The Explorer, The Echo, The Machine and No Harm Can Come To A Good Man. The Explorer has also been optioned by Filmwave.
Source: Deadline