"Castle Rock" Season 2: Lizzy Caplan, Tim Robbins & More Take Viewers Behind the Scenes [VIDEO]
With Hulu's critically-acclaimed Stephen King "shared universe" series Castle Rock having premiered its second season at New York Comic Con (NYCC) 2019 and now currently four episodes in to its run (with our midseason "report card" review coming soon), the cast and creative team are taking viewers behind the scenes on how this season came about – and maybe a clue or two as to where things are heading:
Leading up to the second-season premiere, Bleeding Cool ran "The Road to Castle Rock": beginning with a conversation with executive producer/showrunner Dustin Thomason, then a sit down with Paul Sparks and Matt Alan, followed by a one-on-one with Tim Robbins, and then Lizzy Caplan and Elsie Fisher were kind enough to share their thoughts on a wide range of topics.
While Misery mainstay Annie may think the town's under-estimating her… from what we can see from the following trailer? Annie might not be taking the threat that Castle Rock poses serious enough.
For a town whose history is written in so much blood… that will never do:
In this previously-released clip, Annie and her daughter find themselves doing time in the infamous town after a car accident, where a feud between warring clans comes to a boil – and create an opportunity for Wilkes. But this is Castle Rock – and if we learned one thing from the first season, the town's agenda always takes precedence.
Castle Rock season 2 stars Lizzy Caplan (Masters of Sex), Tim Robbins (Here and Now), Elsie Fisher (Eighth Grade), Paul Sparks (Boardwalk Empire, House of Cards), Barkhad Abdi (Blade Runner 2049), Matthew Alan (13 Reasons Why), John Hoogenakker (Tom Clancy's Jack Ryan), Robin Weigert (Big Little Lies, Deadwood), Alison Wright (The Americans), Greg Grunberg (A Star is Born, Heroes), and Sarah Gadon (True Detective).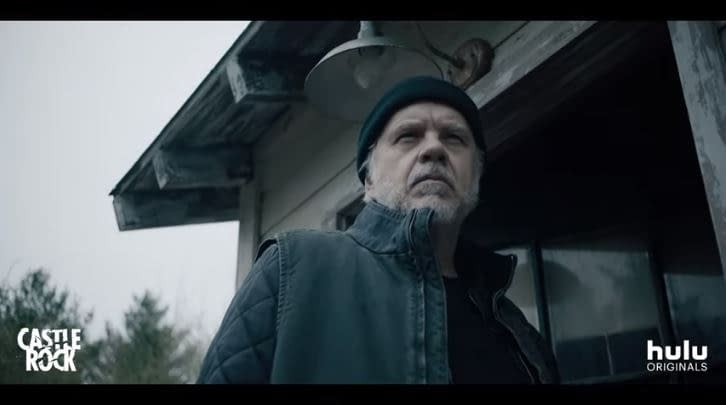 The second season of Castle Rock will be a dramatic departure from what was implied during the first season's finale: Jane Levy's Diane "Jackie" Torrance (Jane Levy) appeared to be heading out to her uncle Jack's old chopping grounds from The Shining. Whether that storyline will be followed up on in any way or if any additional characters from the first season will appear still isn't known.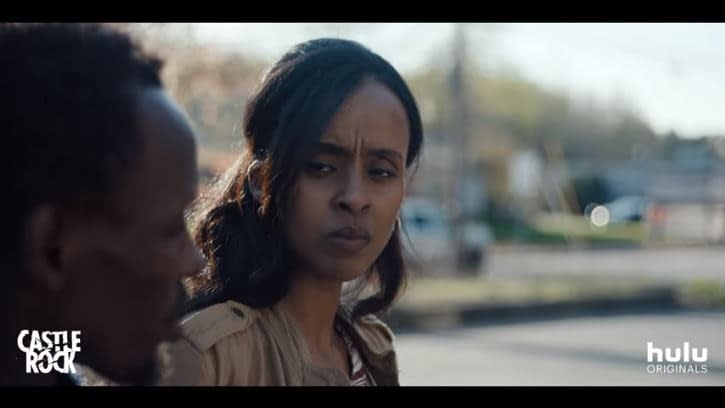 ● Caplan's Annie Wilkes is a nurse and superfan who finds herself and her daughter forced to lay low in Castle Rock as tensions continue to rise…
● Robbins' Reginald "Pop" Merrill is the patriarch of King's iconic crime family – dying of cancer and at a reckoning with his family. In King's universe, Pop was the owner of The Emporium Galorium who loaned money at outrageous rates to his advantage.
● Sparks' John "Ace" Merril is Castle Rock's legendary bully, set to take over his uncle Pop's businesses – and threatening a fragile peace with nearby Jerusalem's Lot.
● Fisher's Joy is Annie's home-schooled teenage daughter – who is starting to question her mother's sanity.
● Warsam's Dr. Nadia Omar is the Harvard-trained Somali medical director of a rural hospital in Jerusalem's Lot, where his rational and scientific mind will be put to the test.
● Abdi's Abdi Omar is Nadia's tough, older brother who leads the charge to build a Somali community center that will deepen the roots of his people in Maine.
● Alan's Chris Merrill is Pop's nephew and Ace's brother, struggling to keep the peace between the Merrills and the Somali community.
● Hoogenakker's character is a man with a complicated connection to Wilkes.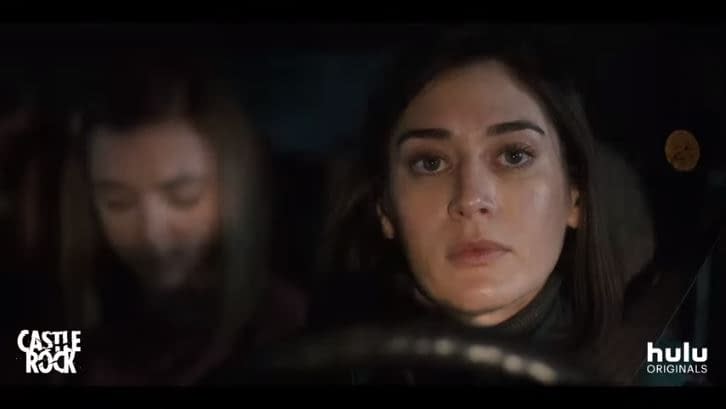 ● Weigert's Crysilda Wilkes is Annie's mother.
● Gadon's Rita Green is a vengeful woman from Annie's past.
● Wright's Valerie is a kind-hearted local who is exploring the town's evil history.
● Grunberg's local official Sheriff Boucher just might end up Valerie's ally as he faces off against a brewing dark force in Castle Rock.
Shaw and Thomason executive produce alongside with Abrams, King, Ben Stephenson, Vince Calandra, and Liz Glotzer. Castle Rock hails from Bad Robot Productions in association with Warner Bros. Television.