"Castle Rock" Season 2: The Town Begins to Take Shape Again [IMAGES]
Hulu's critically-acclaimed Stephen King "shared universe" series Castle Rock is currently in production, and now thanks to some excellent reporting from a few local newspapers we have some production images from the horror anthology's upcoming sophomore season from creators Sam Shaw and Dustin Thomason, J.J. Abrams, and King. This season's ensemble cast includes Lizzy Caplan (Masters of Sex), Tim Robbins (Here and Now), Elsie Fisher (Eighth Grade), Paul Sparks (Boardwalk Empire, House of Cards), Barkhad Abdi (Blade Runner 2049), Matthew Alan (13 Reasons Why), John Hoogenakker (Tom Clancy's Jack Ryan), Robin Weigert (Big Little Lies, Deadwood), Alison Wright (The Americans), Greg Grunberg (A Star is Born, Heroes), and Sarah Gadon (True Detective).
With special thanks to the Athol Daily News, Greenfield Recorder, and Daily Hampshire Gazette, here's a look at some of the images from local coverage of filming/production – with more images available at each respective site's main article (links embedded):
Greg Yaitanes (director of the first season's award-winning eighth episode "The Queen") has been tapped to direct both the season premiere and an episode later in the season – and had these updates to share during his interview with IndieWire:
"I'm directing the first episode [and] an episode later in the season, too. [Co-creator] Dusty [Thomason] pitched me a departure episode later in the season that was too enticing to say no to, [but] I was happy to come in to launch the season. […] It was great to get that call."
● Yaitanes is taking what he learned from directing "The Queen" regarding what works and connects with viewers and applying it to the overall tone of the new season:
"We wanted to evolve the look on a visual level, and move [more] and be with characters more. One of the things that worked well with 'The Queen' was point of view. That episode had a strong point of view of character, so [we're] bringing that into Annie's story and giving the show […] more urgency this year, more tension. We're taking the things that worked well in Season 1 and taking them up a level."
● As for the Annie Wilkes (Caplan) connection this season (see below), Yaitanes revealed that he was a fan of King's Misery since his first year at film school and that he was going to be "responsible for Annie Wilkes' origin story."
The second season of Castle Rock focuses on a feud between warring clans comes to a boil when budding psychopath and King's nurse-from-hell Annie Wilkes (Caplan) gets waylaid in Castle Rock as a fight between two warring clans overwhelms the town.
● Having finished shooting the premiere episode earlier this week, Yaitanes revealed that this season begins "on the heels" of the first season. While no names have been mentioned, this does open up the possibility of characters from the first season making guest appearances as well as giving viewers a larger view of Castle Rock:
"We're seeing more of Castle Rock than we did last year. It's set back in the town. We're going back to familiar places, and [also] new places the story didn't touch on."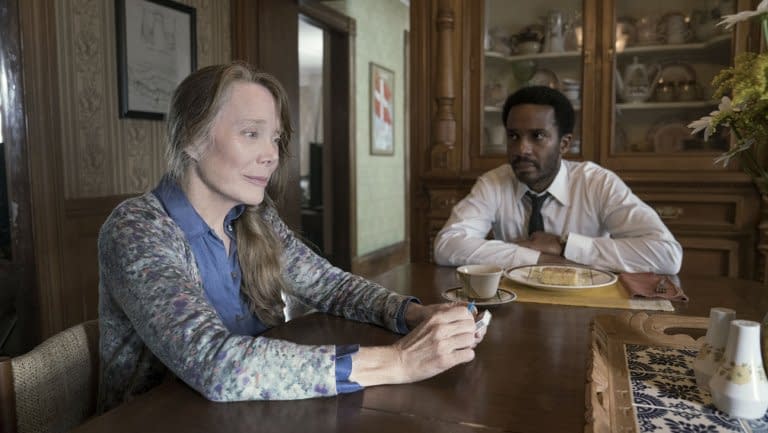 ● Because the director was given a longer shooting schedule for the premiere, fans should expect "a lot of story" right from the start – as well as some more King-themed easter eggs:
"There was some imagery that was important as someone who sat in that movie theatre between showings reading Stephen King that I wanted to make sure we tagged. Whether it was a map on a wall or somebody referencing something or ways to kind of tell the story and use the camera to really tell it. I wanted to focus on camera and character, and 'The Queen' is a good example of what I'm trying to bring to Season 2 of 'Castle Rock.'"
From what we've learned so far, the second season of Castle Rock appears to be a dramatic departure from what was implied from the first season's finale: Jane Levy's Diane "Jackie" Torrance (Jane Levy) appeared to be heading out to her uncle Jack's old chopping grounds from The Shining. Whether that storyline will be followed up on or if any additional characters from the first season will appear still isn't known.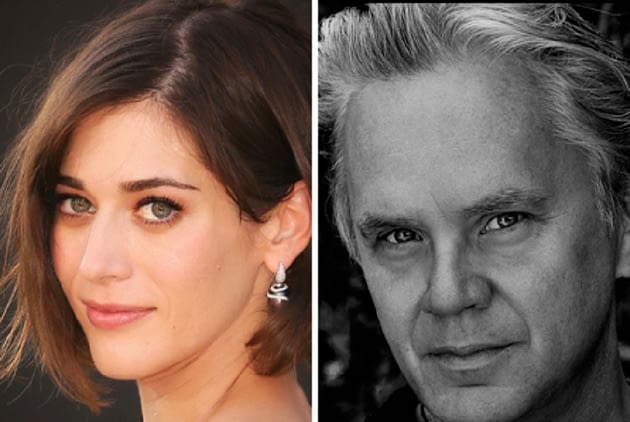 ● Caplan's Annie Wilkes is a nurse and superfan battling to overcome mental health issues – is this pre- or post- Paul Sheldon from Misery? Assumption would be pre-Misery… but the series has been know to "tweak" King lore a bit so anything's possible.
● Robbins' Reginald "Pop" Merrill is the patriarch of King's iconic crime family – dying of cancer and at a reckoning with his family. In King's universe, Pop was the owner of The Emporium Galorium who loaned money at outrageous rates to his advantage – appearing in the novella "The Sun Dog" and mentioned several times throughout Needful Things
● Sparks' John "Ace" Merril is Castle Rock's legendary bully, set to take over his uncle Pop's businesses – and threatening a fragile peace with nearby Jerusalem's Lot.
● Fisher's Joy is Annie's home-schooled teenage daughter – who is starting to question her mother's sanity.
● Warsam's Dr. Nadia Omar is the Harvard-trained Somali medical director of a rural hospital in Jerusalem's Lot, where his rational and scientific mind will be put to the test.
● Abdi's Abdi Omar is Nadia's tough, older brother who leads the charge to build a Somali community center that will deepen the roots of his people in Maine.
● Alan's Chris Merrill is Pop's nephew and Ace's brother, struggling to keep the peace between the Merrills and the Somali community.
● Hoogenakker's character is a man with a complicated connection to Wilkes.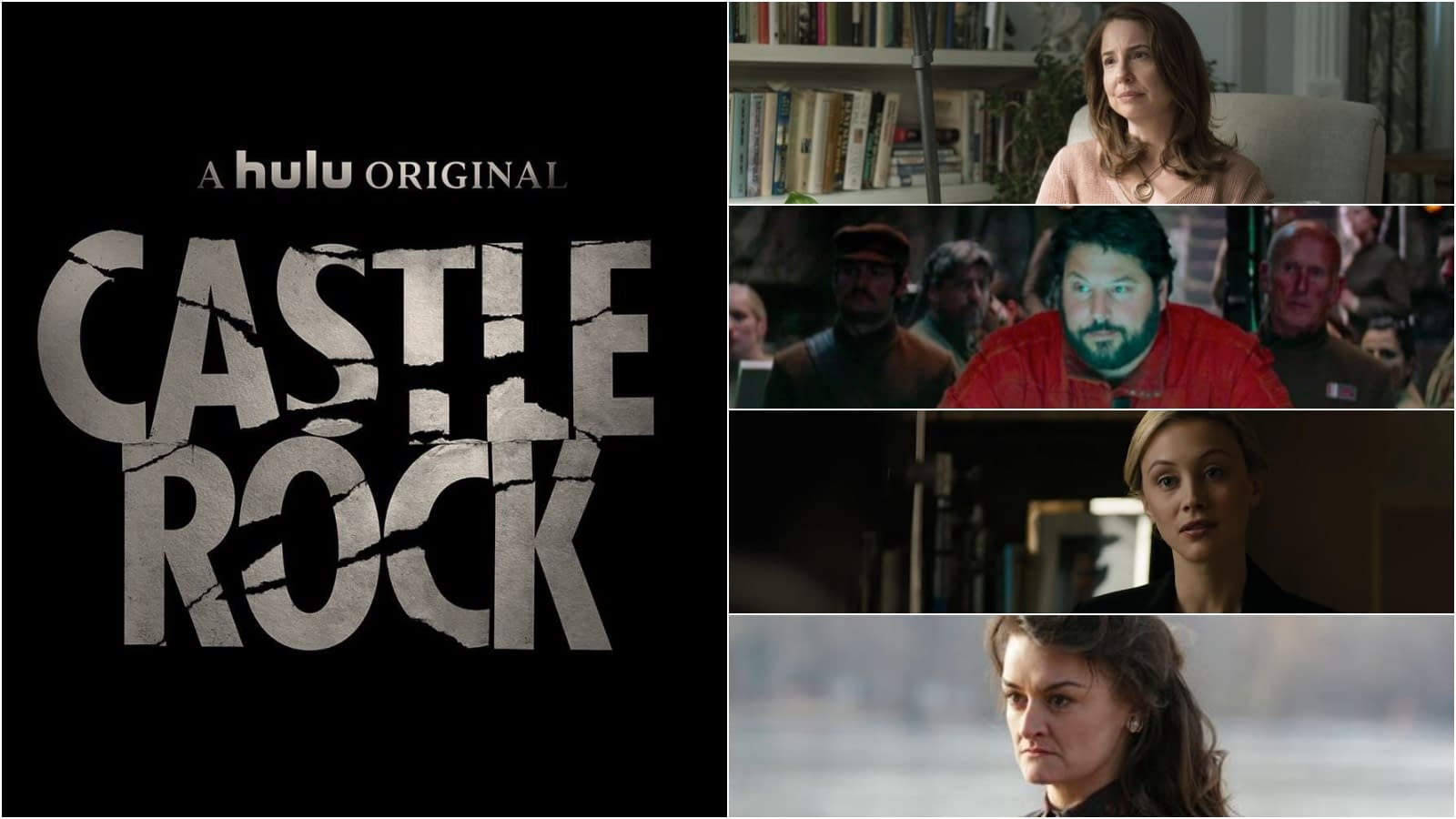 ● Weigert's Crysilda Wilkes is Annie's mother.
● Gadon's Rita Green is a vengeful woman from Annie's past.
● Wright's Valerie is a kind-hearted local who is exploring the town's evil history.
● Grunberg's local official Sheriff Boucher just might end up Valerie's ally as he faces off against a brewing dark force in Castle Rock.
https://youtu.be/gXsKCQenpt0
Shaw and Thomason executive produce alongside with Abrams, King, Ben Stephenson, Vince Calandra, and Liz Glotzer. Castle Rock hails from Bad Robot Productions in association with Warner Bros. Television.