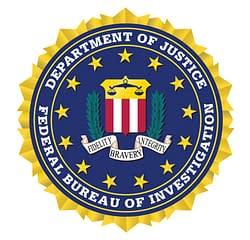 CBS has chosen Niels Arden Opley (Mr. Robot) to direct and executive producer the pilot episode of their series F.B.I. The 13-episode drama series hails from Dick Wolf, creator of the Law & Order and Chicago franchises. It's set to chronicle the inner workings of the New York office of the Federal Bureau of Investigation. Craig Turk (The Good Wife) has written the pilot episode and will server as the series showrunner.
The plan is to film the pilot this spring during normal pilot season and then proceed with the remaining 12 episodes in the network's initial order. This is a co-production between Universal Television (Where Wolf has been a long time) and CBS TV Studios. Wolf and Turk will executive produce with Arthur W. Forney and Peter Jankowski.
Oplev is an in-demand pilot director and has an overall deal with Universal where he recently directed the pilot for NBC's Midnight Texas. He's also directed the pilots for Unforgettable and Under-the Dome, both at CBS. He also directed the Mr. Robot pilot and in features he did the original The Girl with the Dragon Tattoo movie and the remake of Flatliners.
It's interesting timing that CBS would make this announcement today with the real FBI being in the news for both the departure of the embattled Deputy Director Andrew McCabe and a decision being made about the possible released of a top secret memo that questions the impartiality of the agency.
Source: Deadline
Enjoyed this article? Share it!