Chris Matthews Resigns from MSNBC's "Hardball"; Apologizes for Past "Never OK" Comments Towards Women
After over two decades on MSNBC and two weeks that were filled with controversial comments directed at presidential candidate Bernie Sanders, an awkward and uncomfortable exchange with presidential candidate Elizabeth Warren, and his being named as having made inappropriate comments towards a female journalist, Hardball host Chris Matthews announced during the opening of his Monday night show that he was was stepping down from the show – which is now set to end.
The decision for Matthews to step away for the show to end was a mutual one – and he took a moment to explain his reasons for leaving as well as apologize for past comments he's made about women's appearances:
""The younger generations out there are ready to take the reins," said Matthews. "We've seen them in politics, in the media, and fighting for the causes. They're improving the workplace. We're talking here about better standards than we grew up with. Fair standards. A lot of it has to do with how we talk to each other. Compliments on a woman's appearance that some men, including me, might have once incorrectly thought were OK, were never OK. Not then and certainly not today. And for making such comments in the past, I'm sorry."
Matthews did not finish the hour – with MSNBC's Steve Kornacki hosting the remainder of the hour. Hardball originally aired on CNBC from 1997 until 1999, when the program moved to its current home on MSNBC.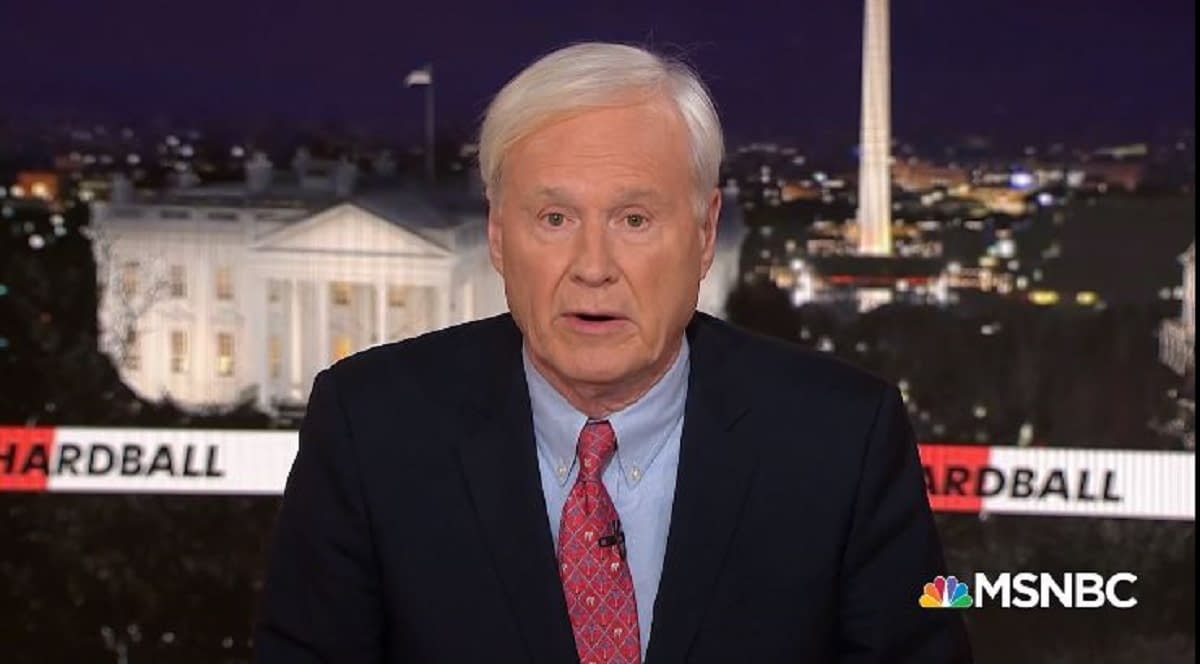 Last week, GQ published a first-person account from freelance journalist Laura Bassett, where she tells of a time when Matthews behaved inappropriately toward her when she was guest on his show:
"In 2016, right before I had to go on his show and talk about sexual-assault allegations against Donald Trump, Matthews looked over at me in the makeup chair next to him and said, 'Why haven't I fallen in love with you yet?' When I laughed nervously and said nothing, he followed up to the makeup artist. 'Keep putting makeup on her, I'll fall in love with her.' Another time, he stood between me and the mirror and complimented the red dress I was wearing for the segment. 'You going out tonight?' he asked."
Here's a look at Bassett's tweet, where she names Matthews as the individual from her 2017 account: