Marvel's Cloak and Dagger Season 1: Watch as Their Powers Grow
Freeform (formerly ABC Family) has released a new trailer for the upcoming two-hour premiere of Marvel's Cloak and Dagger. The trailer was released with the tagline: "This is their chance to take back what the world has stolen from them." The series is set to air on both Freeform and on Hulu, which was home to another Marvel series Marvel's Runaways. The feel of the two series match up pretty well from the trailer, so maybe we'll get a crossover in the future.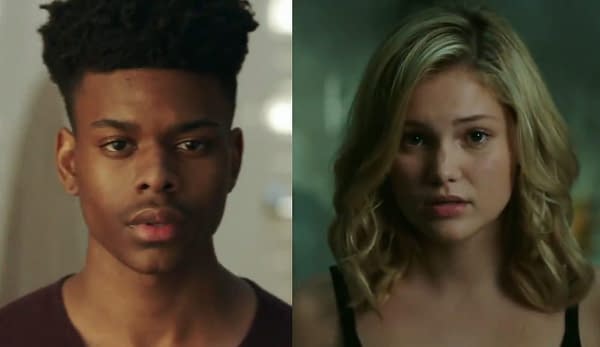 The series is based on the comic character created by Bill Mantlo and Ed Hannigan in the pages of Peter Parker, the Spectacular Spider-Man #64 in 1982. It's said Mantlo came up with the idea while visiting Ellis Island and then worked with Hannigan to create the visuals.
The series focuses on two teenagers from very different backgrounds, Tandy Bowen (Olivia Holt) and Tyrone Johnson (Aubrey Joseph), who acquire superpowers and meet by chance, soon realizing that their powers work better when they are together. The series also stars J.D. Evermore, Miles Mussenden, Gloria Reuben, Andrea Roth, and James Saito.
Cloak and Dagger is slated to be 10 episodes long and will premiere June 7th on Freeform.
https://youtu.be/zTq1GpK92Kw