Coldplay Shines for "Doctor Who" Star Jodie Whittaker's "Yellow" Charity Cover with Surprise Appearance [VIDEO]
Children in Need is an annual charity event on BBC television in the United Kingdom, and Doctor Who has a long history of supporting the effort. Every year, BBC One usually has a telethon while showcasing special sketches and scenes from popular shows. This year, Children in Need recorded charity album Got It Covered, where acclaimed actors were invited to sing a cover of a favourite song.
Jodie Whittaker chose to cover "Yellow" by Coldplay. In the clip, Jonny Buckland and Will Champion of Coldplay show up to surprise the heck out of her. Brit and Mercury award-winning producers and songwriters Guy Chambers and Jonathan Quarmby help the actors cover their songs. The album was recorded at the Rak and Abbey Road Studios in London. Vocal coach Mark De-Lisser also helped the actors through their songs.
Watch the Doctor sing! Watch the Doctor fangirl! Bless.
"Doctor Who" Got it Covered…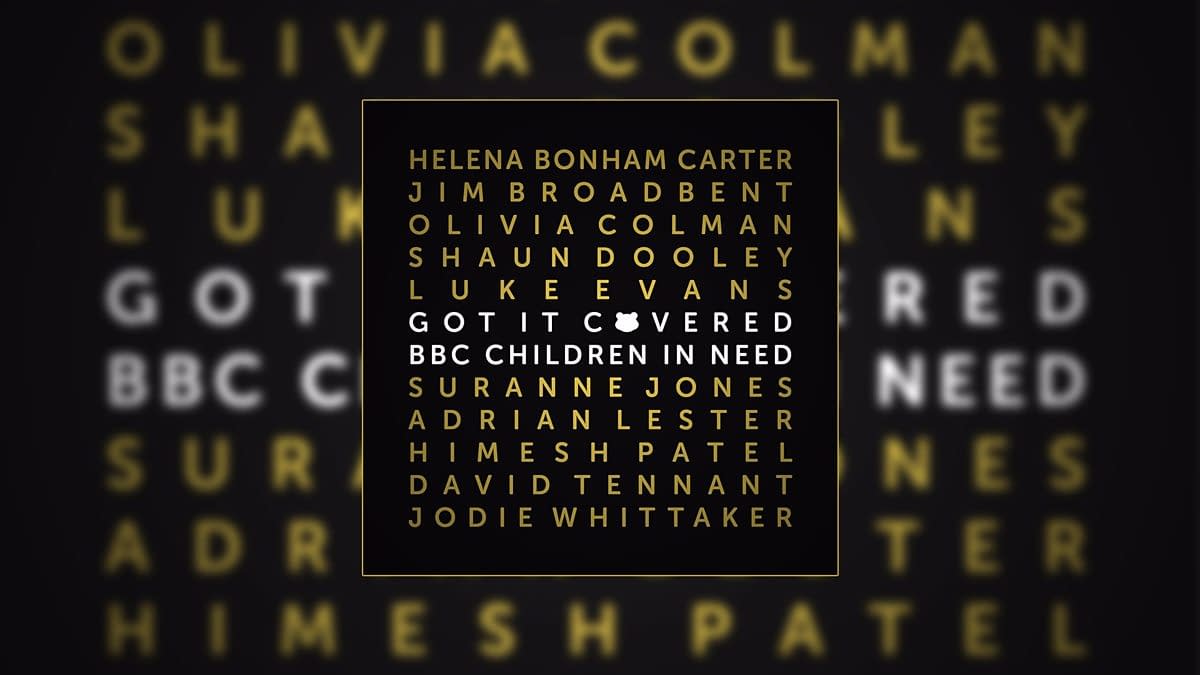 The rest of the album's lineup includes Doctor Who's Whittaker; former Time Lord David Tennant; Harry Potter and The King's Speech star Helena Bonham Carter; Jim Broadbent; Oscar-winner Olivia Colman; Misfits and Doctor Who's Shaun Dooley; Beauty and the Beast's Luke Evans; Gentleman Jack's Suranne Jones; Hustle's Adrian Lester; and Yesterday star Himesh Patel.
The BBC will show a 90-minute documentary about the making of the album. Cameras follow the actors as they cram rehearsals into their busy schedules. The illustrious company get to grips with being out of their comfort zone and we see the real them unfold. The actors also visit some charity projects that Children in Need supports in order to help raise funds and awareness.
Meanwhile, here's the full version of Whittaker's cover of "Yellow".
You can pre-order the album now. The special documentary on the making of the album will be broadcast on BBC One on 30th October.