AMC Networks' premium streaming service Shudder is getting ready to introduce an entirely new generation of scream fans to some old-school horrific thrills-n-chills with upcoming horror anthology Creepshow. Sounds familar, right? It should since it's based on the 1982 horror classic, written by Stephen King and directed by the legendary George A. Romero.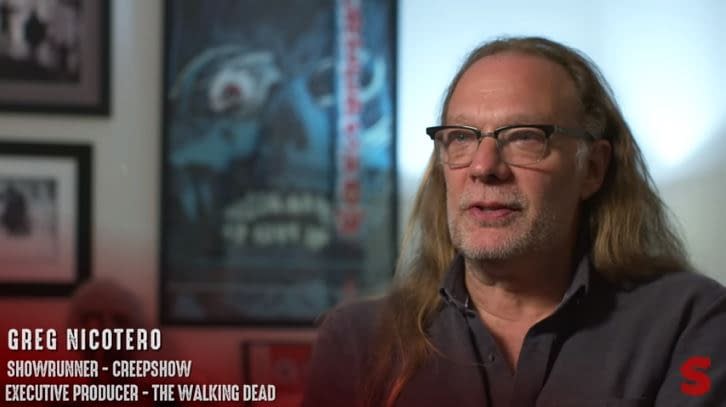 It was also a major influence on series executive producer/"Gray Matter" segment director Greg Nicotero (The Walking Dead), who opened up about what the original film meant to him as well as the impact King and Romero had on him – both personally and professionally.
Adapted by Byron Willinger and Philip de Blasi (The Commuter), "Gray Matter" spotlights Doc and Chief: two old-timers in a small, dying town, brave a storm to check on Richie, an alcoholic single father, after encountering his terrified son at the local convenience store. First published in 1973, the story was part of King's best-selling 1978 collection, Night Shift.
Earlier this month, it was announced that Adrienne Barbeau (The Fog, Swamp Thing), Giancarlo Esposito (Breaking Bad), and Tobin Bell (Sawfranchise) would headline "Gray Matter" for the horror anthology. Last week, horror icon Tom Savini revealed he was set to direct the Joe Hill-penned segment "By the Silver Water of Lake Champlain."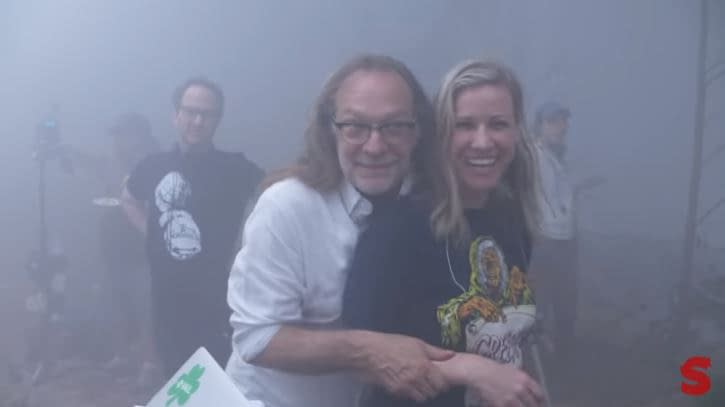 Here's a look at the previously-announced 8 confirmed segments, with additional information of the 4 reamining segments coming soon:
● "Gray Matter" by Stephen King (adapted by Byron Willinger and Philip de Blasi)
● "By the Silver Water of Lake Champlain" by Joe Hill
● "House of the Head" by Josh Malerman
● "The Companion" by Joe Lansdale
● "The Man in the Suitcase" by Christopher Buehlman
● "All Hallows Eve" by Bruce Jones
● "Night of the Paw" by John Esposito
● "Bad Wolf Down" by Rob Schrab
Creepshow is produced by the Cartel with Monster Agency Productions, Taurus Entertainment, and Striker Entertainment: Stan Spry, Jeff Holland, and Eric Woodsare executive producers for the Cartel; Nicotero and Brian Witten are executive producers for Monster Agency Productions; Robert Dudelson, James Dudelson, and Jordan Kizwani are executive producers for Taurus Entertainment; Russell Binder is executive producer and Marc Mostman co-executive producer for Striker Entertainment.
Enjoyed this article? Share it!