"CSI: Crime Scene Investigation" – CBS Eyeing Possible Event Series Return [REPORT]
With this October marking the 20th anniversary of CSI: Crime Scene Investigation, CBS is looking to celebrate the occasion with an event series reunion (similar to how The X-Files, 24: Live Another Day, and Heroes returned). Writer Jason Tracey (Elementary), CBS TV Studios, and Jerry Bruckheimer TV are expected to spearhead the project, set in Las Vegas and serving as a sequel to the original series (based on Deadline Hollywood reporting).
Reports are that original cast members William Petersen and Jorja Fox have been contacted about a return, but no formal offers are in play. In fact, the possibility of a limited series is still in its early stages, with no deals in place and financial considerations needing to be finalized (CBS and CBS TV Studios reps declined to comment).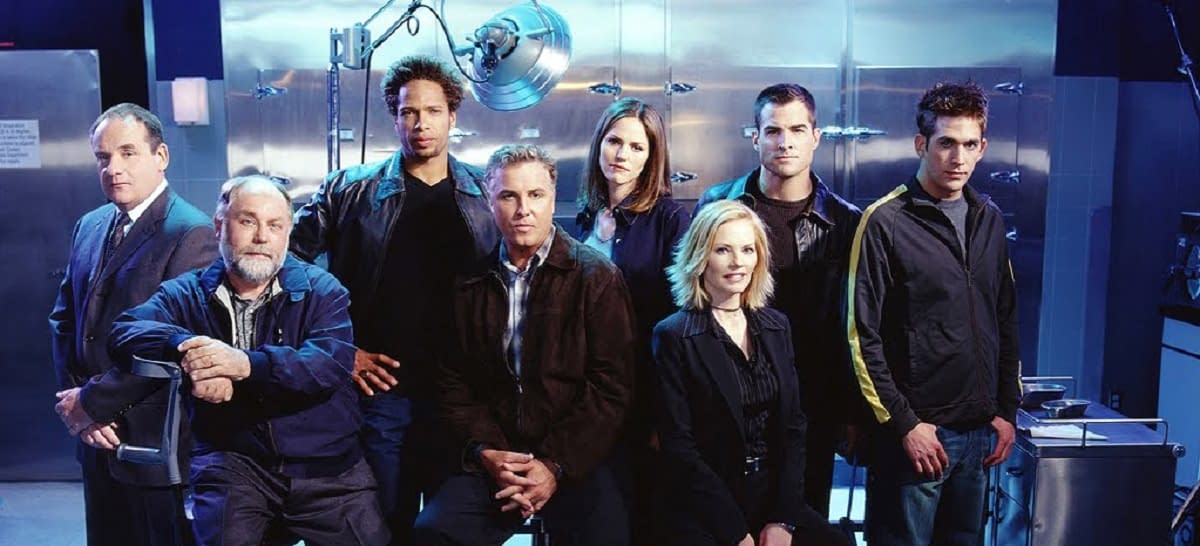 There is also no word on if the limited series would involve any characters from the main series' three spinoffs: CSI: Miami, CSI: New York, and CSI: Cyber.
Created by Anthony Zuiker, the series took viewers inside a Las Vegas Police Department's crime-scene investigations unit to showcase the way physical evidence can be used to solve crimes. Joining Petersen and Fox during the show's original run were Marg Helgenberger, George Eads, Gary Dourdan, and Paul Guilfoyle. Petersen's Dr. Gilbert "Gil" Grissom was followed in the lead role by Laurence Fishburne, and then Ted Danson.
Over the course of 15 seasons (wrapping up its final case in 2015), CSI: Crime Scene Investigation proved a billion-dollar-plus franchise that dominated prime time for a large chunk of that run. CBS gave the series a special two-hour finale sendoff in September 2015 – though the network, CBS TV Studios, and Bruckheimer TV have thrown around the idea of bringing the franchise back for the past four years. Tracey is set to executive produce the project, alongside JBTV's Bruckheimer and Jonathan Littman.