Daredevil's Charlie Cox Wants More 'The Defenders'
With season three of Netflix series Marvel's Daredevil a scant week and a half away, star Charlie Cox has been doing the usual round of press ops and interviews. What's interesting is what he had to say about another Netflix Marvel series, The Defenders.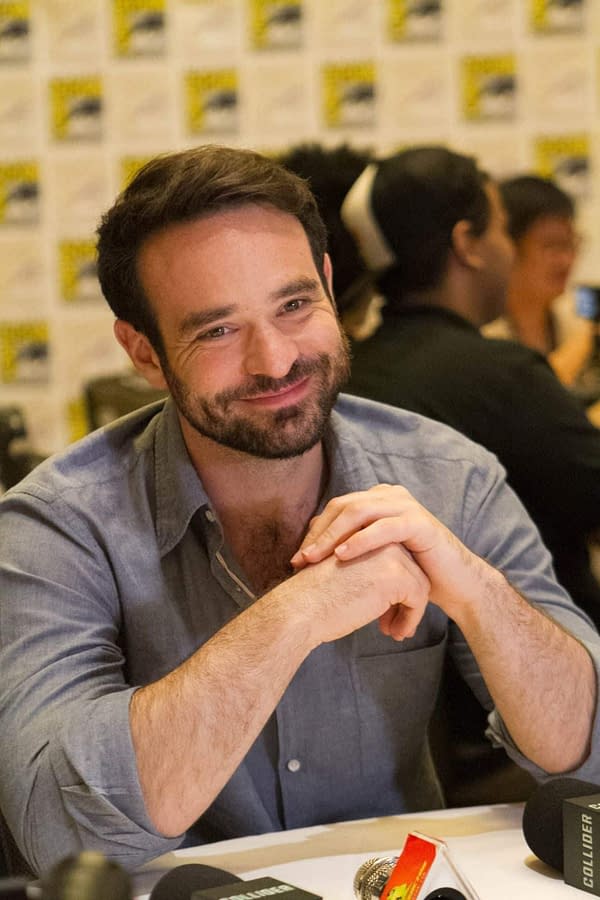 While speaking with UK outlet Metro, Cox commented that what he really wants is MORE The Defenders:
"I would like to see it go again if that's something they wanted to do. I'd be well up for that. I think that'd be really fun.

I had a great time filming it. I really loved working with those other Defenders and I really enjoyed the dynamic. 'In the process of doing Daredevil, I've kind of become a fan of those genre in a way I wasn't before — so I do get a little kick out of these little easter egg moments of when they may meet, how they interact and what that's like.

I think what we discovered with The Defenders is that it was a lot to try and handle within eight episodes. To have these four people meet in an organic way and then set up a story, and then resolve it, and introduce a new villain all in eight episodes, became a lot. In a weird way, the first part of the season felt too slow because they wanted these people to meet organically and not just chuck them in a room in the first episode. But then, by the time that happened, we only had three episodes left.

It was a real challenge, and Marco Ramirez did an amazing job because he's having to take characters who were created and written by, not just different writers, but also shows that are tonally completely different. Just trying to bring The Defenders into one tone was a mammoth undertaking. I think he did fantastically in that area.

I would like to see a story that is more in keeping with the show's that we make, which is a little bit more grounded, a little more boots on the ground. I don't want to see us try and compete with the Avengers in terms of the scope. I'd like to see The Defenders in more of a crime drama that happens in Hell's Kitchen underground. That'd be fun."
Okay, so does that mean maybe more The Defenders is on the horizon? Don't ask Charlie Cox, "I have no idea. I can't talk about it because I don't know. My understanding is that, at this moment, there are no plans to do that."
Marvel's Daredevil returns for a third season on Netflix on October 19th, 2018.