Decision on Marvel's Agents of SHIELD Could Be Days Away
Almost two dozen shows have been cancelled today and another slew renewed from all the networks, but one of the series still waiting for a decision is Marvel's Agents of SHIELD. The series has been on the bubble for a while. The ratings work against it, but critical acclaim for the new season and ties to the MCU might keep it alive. Either way, writers have crafted a season finale that will work as a series finale if they don't get renewed.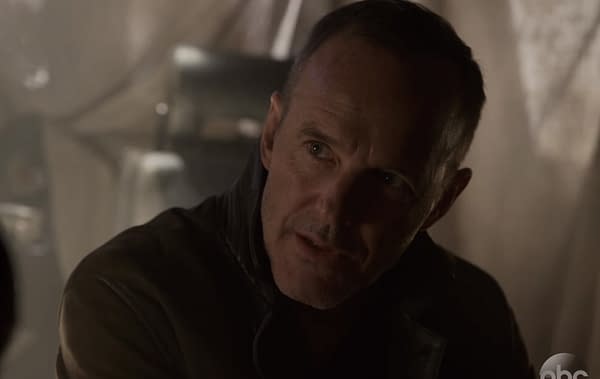 As for when we'll hear, Lesley Goldberg of THR is saying that the series is still in contention and that a final decision will be coming in the next few days. ABC is slated to do their presentation for advertisers at the Upfronts on Tuesday. A decision by then is expected.
The series numbers have been down this season, but are actually better than the network was getting in that timeslot the previous season. Agents of SHIELD has been moved around a lot, mainly time wise on Tuesdays, but season five saw them move to Fridays at 9 PM after Once Upon A Time that tried a soft reboot for their final season.
The penultimate episode of the season airs tonight at 9 PM on ABC… a good ratings night couldn't hurt.