"Disenchantment": Netflix Goes Wide-Eyed with Part 3 Announcement [VIDEO]
Netflix announced that Matt Groening's animated series Disenchantment will return in 2020. Instead of adding teaser scenes to the announcement, though, the streamer chose instead to air the last scene of part two finale "Tiabenie Falls."
The clip starts at Bean's (Abbi Jacobson) execution for the attempted murder of her father King Zøg (John DiMaggio). As guards escort her to the gallows for the hanging, the foundation crumbles underneath. Her and her companions, Elfo (Nat Faxon) and Luci (Eric André), fall to the chasm below.
The End of Part II
Many pairs of eyes hidden in the darkness greet the trio. Torchlight reveals the not-so-dead Queen Dagmar (Sharon Horgan) greeting Bean with the subterranean Trogs, who dug her escape. Season two picked up following Dagmar's betrayal of Dreamland unleashing a potion that turned the kingdom and its citizens into stone and her best friend, Elfo slain.
As Bean unwrapped one conspiracy surrounding her mother, another emerged at the end of part two. Following her return from Steamland, Zøg was accidentally shot with a pistol after a struggle in the throne room. With the King incapacitated and facing certain death, Odval (Maurice LaMarche) charged Bean of attempted regicide. Odval and the Arch Druidess (Tress MacNeille) conspired to rule by proxy controlling under the guise of advising Zøg's half-witted son, Derek (MacNeille) as the new king. Can Bean resuscitate her father before it's too late?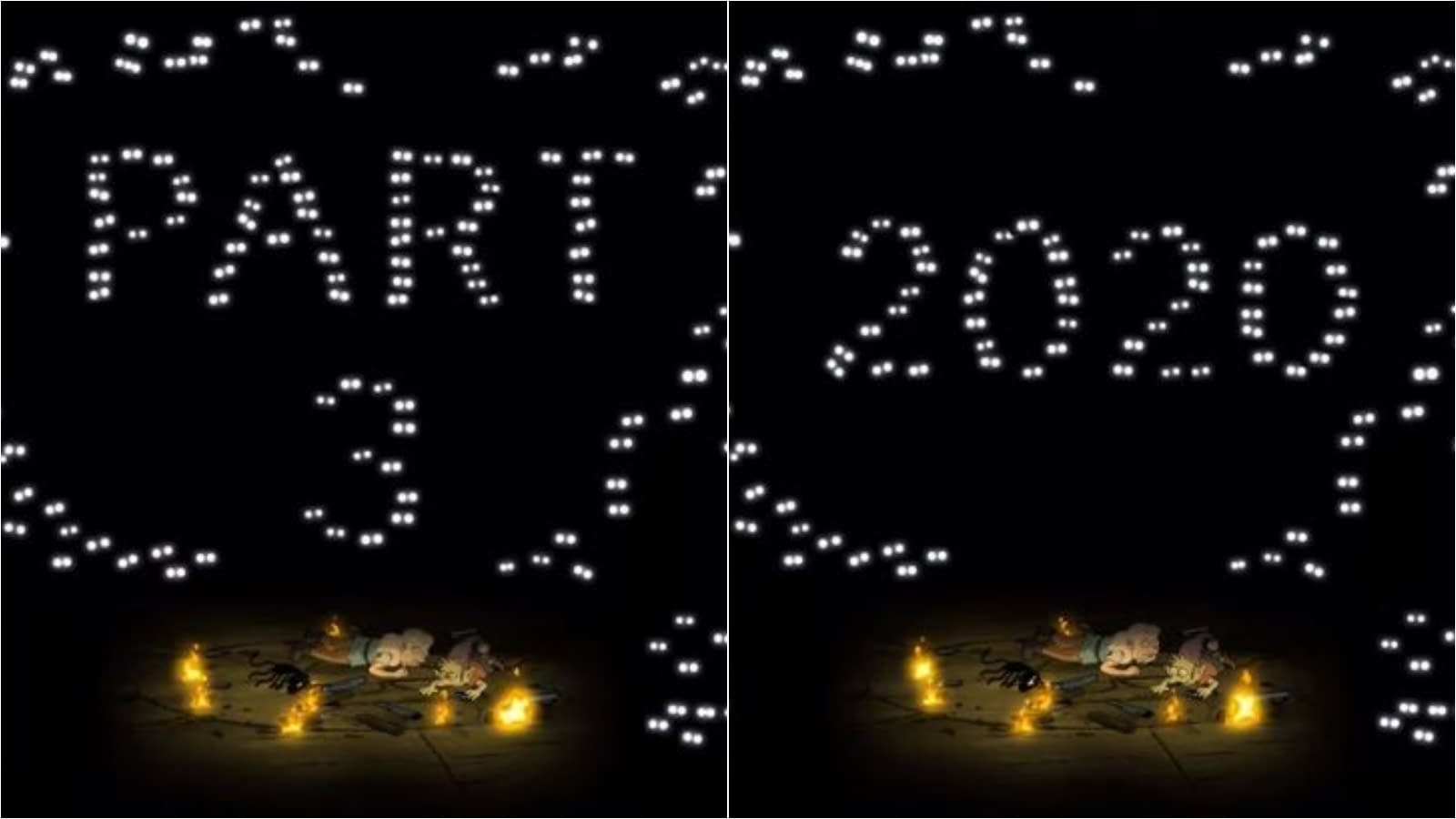 "Disenchantment": An Overview
Disenchantment is Groening's third animated television series after the long-running The Simpsons and Futurama. The main protagonist is Bean, who wants more to her life than settling down for a life of royal servitude. Along the way, she meets Elfo, who wants to explore beyond his mundane life and Luci, a demon who bonds with the two looking for new ways to expand his mischievous ways.
While The Simpsons and Futurama were proven successes on network TV, Disenchantment was Groening's first series featured on a streaming service.
Parts One and Two are available on Netflix, with Part Three premiering in 2020.