DMZ Director Ava DuVernay "In Public," Working on HBO Max Pilot?
Ava DuVernay's upcoming adaptation of DC Comics/Vertigo comic book DMZ is one of those series that's been on our radar since it was first announced, and one of the few productions that was lucky enough to finish filming before the COVID-19 pandemic began shutting down television productions around the world. But as we all know, there's still a ton of work that needs to be done between the end of filming and having a pilot ready for eyeball consideration and that's where the project took a hit from social distancing rules and lockdown laws. On Friday night, the award-winning writer-director-producer seemed to signal that she was back in the production offices and back to work on the series.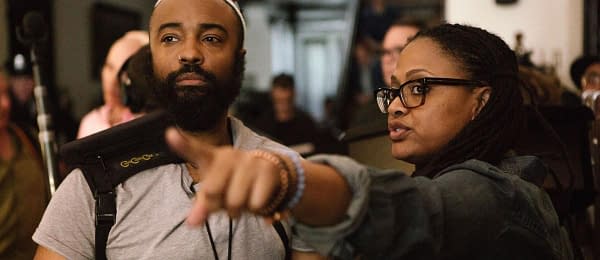 Directing the pilot for HBO Max from a Roberto Patino (Westworld) screenplay and with Matthew Lloyd (Daredevil) serving as cinematographer, DuVernay tweeted a mini-video with the following message: "Back to work in public today after many months working from home. Felt good to be at it again. Felt weird to be at it again." Bleeding Cool was able to capture an image of the tweet (which has since been taken down), and we'll just state the facts that we know: DuVernay finished filming DMZ in mid-March, so the pilot would be at this stage of its production, and we're not aware of any other projects (currently) Rosario Dawson (Briarpatch) has coming up with DuVernay. Dawson leads the series as medic Alma Ortego, with Benjamin Bratt (Law & Order, Modern Family) is on board as series regular Parco Delgado. If this is the case, then we're sending DuVernay waves of healthy vibes. As much as we're looking forward to seeing the pilot make it to series, a healthy DuVernay is the only concern. And we'll leave the speculation to all of you for the comments section below.
Written by showrunner and executive producer Patino, the pilot finds the U.S. in the midst of a new civil war that leaves Manhattan a demilitarized zone (or "DMZ"). Dawson's medic Ortego goes on a harrowing journey of saving lives while desperately searching for her lost son. As she contends with the gangs, militias, demagogues, and warlords that control this lawless no man's land, she becomes the fierce, unlikely source of what everyone here has lost: hope. Bratt's Delgado is the popular (and deadly) leader of one of the most powerful gangs in the DMZ. Known as a wildly magnetic, affable, and equally influential man, Delgado wants to rule the DMZ and will stop at nothing to secure that outcome.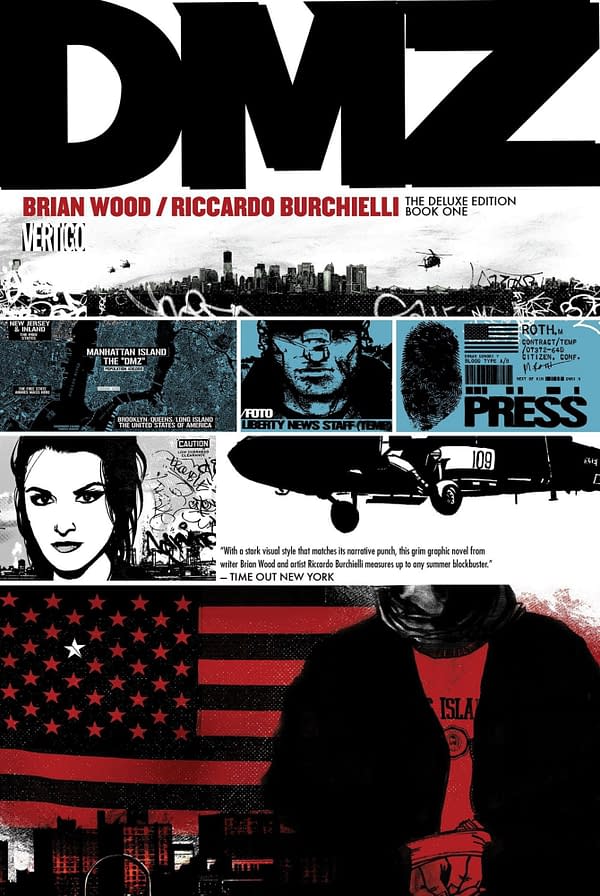 Both DuVernay and Patino signed overall creative and production deals with Warner Bros Television towards the end of 2018. DuVernay was excited for fans to see their take on the comic book series when the pilot order was first announced: "DMZ is a special project to me as it marks a key collaboration with my company ARRAY Filmworks, the excellent team at Warner Bros TV and the dynamo Roberto Patino. We've all worked diligently on this material and I've witnessed Roberto in action. He's insanely talented and cares about telling stories with maximum impact and imagination. I'm eager to share this one with DC fans."