Posted in: BBC, Doctor Who, Preview, Trailer, TV | Tagged: 60th anniversary, bbc, big finish, doctor who, once and future, preview, trailer
---
Doctor Who 60th Anniv Event "Past Lives": Tom Baker Trailer Released
Big Finish released a trailer for their 60th anniversary event, with Tom Baker returning for Doctor Who - Once and Future Ep. 1: Past Lives.
---
Even though the BBC, Disney+ & showrunner Russell T. Davies have some big plans for the 60th anniversary of Doctor Who hitting this November, Big Finish Productions is getting the party started early. How? With a look at the trailer for the first of the eight-episode full-cast audio drama adventure Doctor Who – Once and Future. Kicking off in the middle of The Time War, an injured Doctor is being cared for at a field hospital when he begins to glow. Regeneration time, right? Wrong. The Doctor begins to go through a "degeneration" that finds him face-to-face with a number of his other selves as he seeks to find an answer before it's too late. In the first episode, Robert Valentine's "Past Lives," things kick off with Tom Baker returning as the Fourth Doctor. Joining him are Rufus Hound (as the time-meddling Monk), Jemma Redgrave (as UNIT chief Kate Stewart), Ingrid Oliver (as scientific advisor Osgood), and Sadie Miller (as Sarah Jane Smith).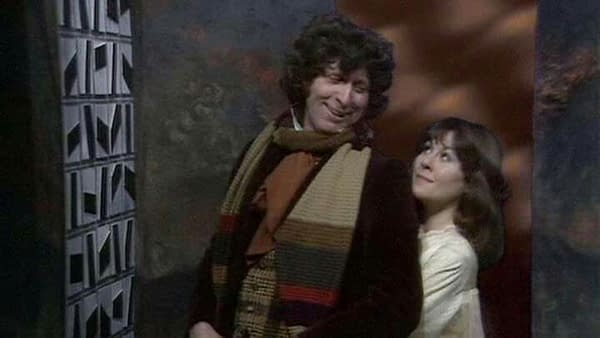 Settling as his Fourth incarnation, the Doctor goes in search of the Monk, with a vague memory that he had something to do with his 'degeneration.' On Earth, the Monk is meddling, bringing Sarah Jane Smith to the future UNIT HQ to steal a device for an alien race. The Doctor must help Kate Stewart and Osgood foil an invasion before he can confront the Monk about what he knows. Now, here's a look at the trailer that we promised, followed by more details on how to order the adventure:
A Look at Doctor Who – Once and Future
At the time that the project was first announced, it was confirmed that Tom Baker, Peter Davison, Colin Baker, Sylvester McCoy, Paul McGann, Christopher Eccleston, and David Tennant were on board. In addition, on the Doctor side of things, Stephen Noonan, Michael Troughton & Tim Treloar are on board to represent the first three Doctors. The series will also include the final performance recorded by David Warner as the Unbound Doctor. Michelle Gomez will be returning as Missy, with Georgia Tennant returning as the Doctor's daughter Jenny, and Camille Coduri returning as Jackie Tyler. Also, Nicola Walker is set to return as Liv Chenka, while Sadie Miller will voice Sarah Jane Smith, played in the live-action series by her late mother, Elisabeth Sladen. In addition, we have Michelle Ryan as Lady Christina, Neve McIntosh as Madame Vastra, Catrin Stewart as Jenny Flint, Dan Starkey as Strax, Christopher Naylor as Harry Sullivan, Ken Bones as the General, and Beth Chalmers as Veklin. Now, here's a look back at the original trailer for audio anniversary event, followed by the official overview:
The Time War. The Doctor has been injured and brought to a Time Lord field hospital. His body glows with energy, but this is no regeneration into a future form – instead, the Doctor's past faces begin to appear as he flits haphazardly between incarnations…
Staggering to his TARDIS, the Doctor sets out to solve the mystery of his 'degeneration.' Who has done this to him? How? And why? From the Earth to the stars, across an array of familiar times and places, he follows clues to retrace his steps, encountering old friends and enemies along the way. Tumbling through his lives, the Doctor must stop his degeneration before he loses himself completely…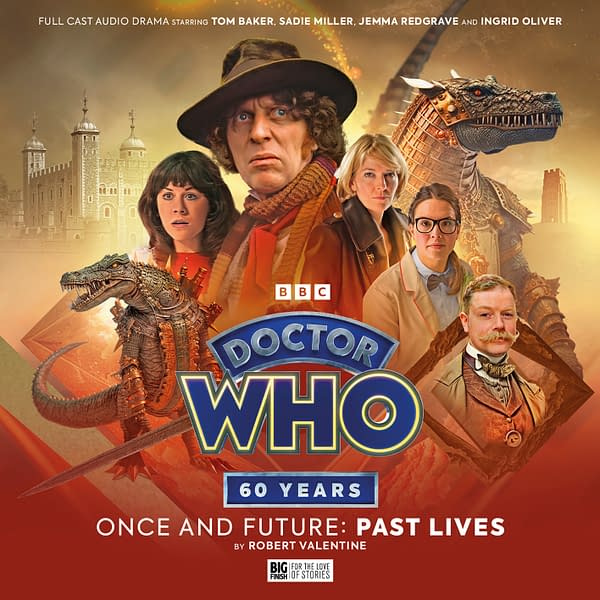 Doctor Who – Once and Future: Past Lives is now available to pre-order as a standard 1-disc collector's edition CD (+ download for just £10.99) or digital download only, (for just £8.99), exclusively here. Fans worldwide can pre-order the special edition bundle of all eight audio adventures for just £75 (CD box set + download) or £62 (digital download only). The special edition CD bundle is strictly limited to just 3,000 pressings and includes numbered CDs, special bonus artworks and additional audio content, including music suites and extended behind-the-scenes interviews. A standard bundle is also available to pre-order for just £72 (collector's edition CD box set and download) or £60 (download only). The standard edition does not include the extras contained in the special edition but does include behind-the-scenes features. All the above prices include the special pre-order discount, and they are subject to change after its general release (and international fans should check with Big Finish on specific pricing if the website doesn't automatically adjust for your region).
---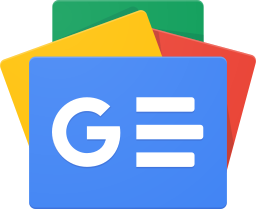 Stay up-to-date and support the site by following Bleeding Cool on Google News today!