Doctor Who: BBC Exec Says Social Distancing Could Delay Series 13
Though Doctor Who fans have had the satisfaction of knowing that the late 2020/early 2021 holiday special "Revolution of the Daleks" was filmed and in the can, Rhodri Talfan Davies, Director of BBC Wales, isn't sounding too optimistic about any new Who coming any time soon after that. Television productions across the pop culture landscape were shuttered by the global COVID-19 pandemic back in March, though we're hearing news of productions slowly unveiling their production plans now that return guidelines/policies are being put into place.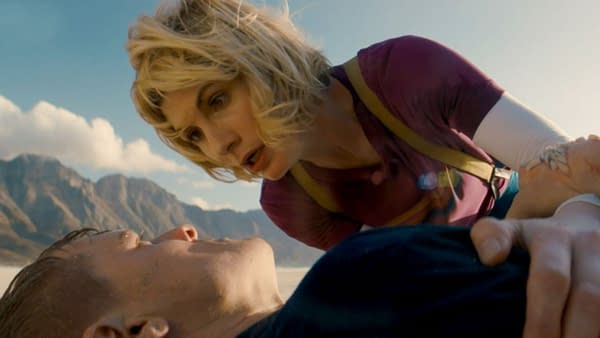 So that should be good news, right? Not with the social distancing rules currently being implemented, which Davies says the production couldn't accommodate considering its size and scope. During an online Q&A, Davies explained, "It'll be down to social distancing. A production like that, which at any point employs hundreds of people, freelance and stuff, I don't believe can be made to the current standard in a socially distanced environment. So it depends when you think social distancing is going to end." You can check out the clip below:
Geography and differing governmental policies are also a factor that need to be considered, with Davies also noting the differences in production guidelines enacted by the Welsh Assembly Government and what is being rolled out in England. "It may well be that the rules on social distancing in Wales are different to those in England," Davies explained. "And obviously each production center from those two countries is going to need to respond to the specific rules and regulations that each of the governments are introducing." Reportedly, shooting on Series 13 was supposed to begin this September 2020, which means there is still time for production restrictions to be rolled back (if September 2020 was the official start month). The news was first reported by RadioTimes.com, who did not receive a response from the BBC when asked to comment on Davies' view.