It's almost time for fans from all over the world to converge on Downtown Atlanta over Labor Day weekend to celebrate the 31st Dragon Con. One of the special things about the event annually is the cosplay and incredible builds the talented creators bring to the Peach Tree center hotels, and the convention is giving them yet another avenue to showcase them.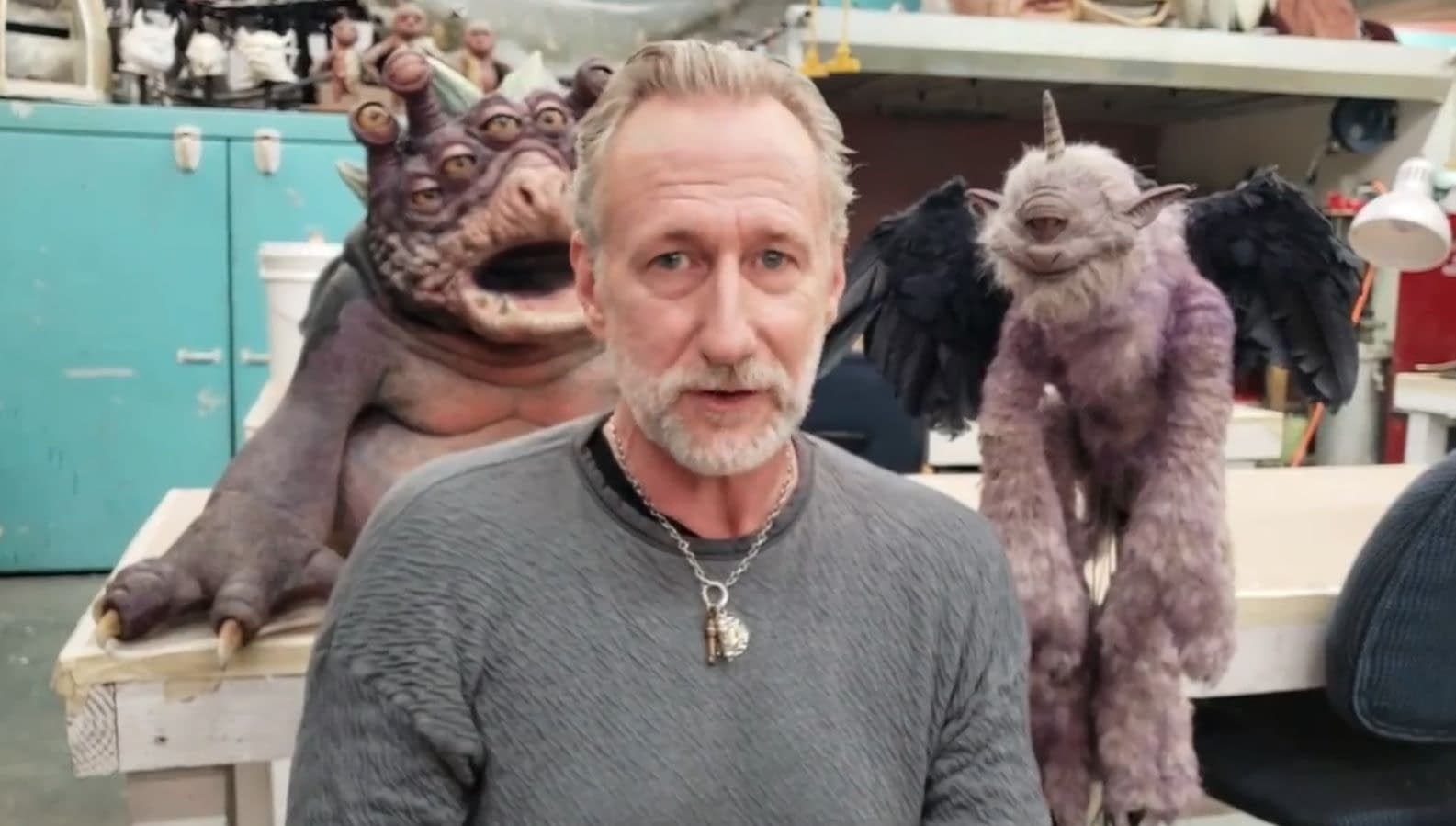 Perhaps you'll recall the incredibly short-lived (but amazing) competition series on SYFY called Jim Henson's Creature Shop Challenge, hosted by our friend Gigi Edgley and judged by Brian Henson. The series only lasted a single season, despite numerous attempts by both Edgley and Henson to lobby for a second, but the Puppet-loving city of Atlanta (no, really, there's an Atlanta Puppetry Museum that you can visit that has hosted a few Dragon Con events) wants to give fans a chance to compete again.
In a video posted to the official Henson Company Facebook page today, Brian spoke a bit about the live challenge we are SOOOOOOO LOOKING FORWARD TO this year:
Participants will be required to meet the guidelines of a creative brief that will be announced on August 6th. Be sure to follow Dragon Con and The Jim Henson Company social media channels for details. Follow #CSCLIVE for all announcements! Contestants will have their creations pre-judged on Friday, August 31st at 2:30 p.m. at the Atlanta Marriott Marquis. At 4 p.m., Jim Henson's Creature Shop Challenge Live will begin in the Marriott's Atrium Ballroom.
Henson said:
"We hear from fans again and again how inspired they were by our series Jim Henson's Creature Shop Challenge. The incredible level of artistry and talent in the costumes and creatures at Dragon Con got us excited to do this contest. It will be amazing to see participants bring out their best work in the spirit of a real challenge of creativity and skill."
One winner will be invited to tour The Jim Henson Company in New York City or Los Angeles and will receive a travel stipend, courtesy of Dragon Con and The Jim Henson Company. If you can't make it to the live judging, you can watch the contest in your hotel room on DCTV or after the show at home at https://dragoncon.tv/.
We'll let you know who wins the challenge when we report live from Dragon Con in Atlanta over August 30th-September 3rd, 2018.
Enjoyed this article? Share it!