With Vince Gilligan and Peter Gould's Breaking Bad prequel/sequel/parallel series Better Call Saul set to return for a fifth season with two-part premiere on Monday, February 23, and Monday, February 24, AMC's been running a "Breaking Bad universe" marathon on Sundays to mark the occasion. Which brings us to this Sunday, February 16 – that's when the final season of Breaking Bad gets its binge marathon – with the special cable network debut of El Camino: A Breaking Bad Movie. Originally airing on Netflix in October 2019, the film focuses on what happened to Jesse Pinkman (Aaron Paul) after the credits rolled on "Felina" and asks an important question: will Jesse be a victim of the past, or can he carve out a new future for himself?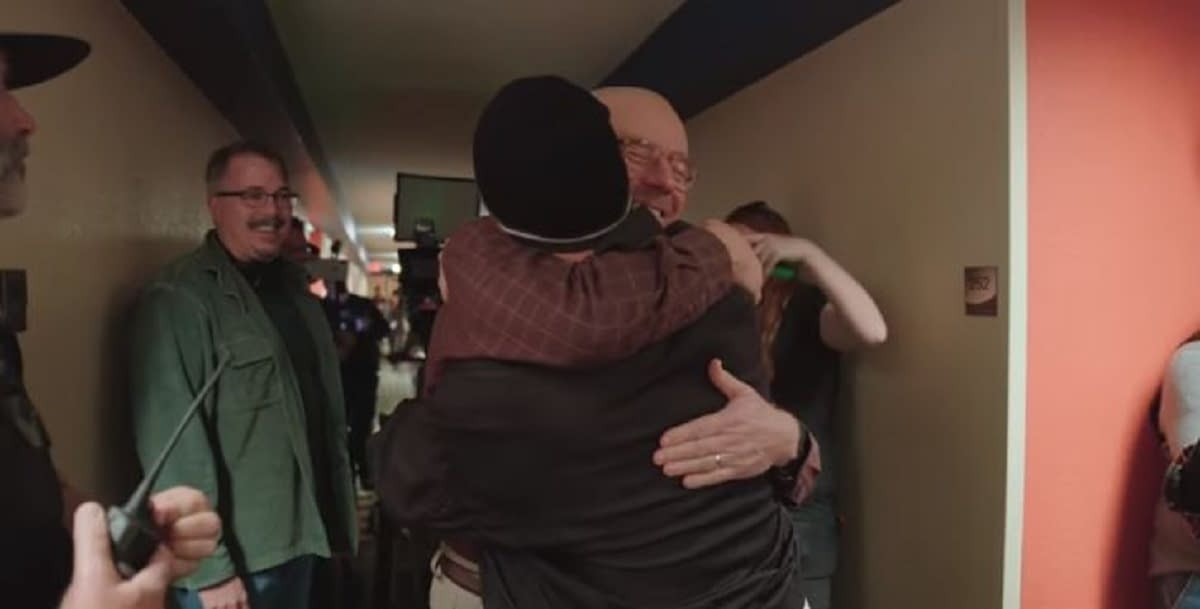 So with only days to go before we watch it for the tenth time, Bryan Cranston offers up what it was like to return to the role of Walter White aka Heisenberg for the film and how Gilligan first pitched it to him.
Here's a look at the remaining dates on AMC's Breaking Bad-El Camino-Better Call Saul marathon:
Sunday, February 16
Breaking Bad season five (1:30 a.m. ET/12:30 a.m. CT)
El Camino: A Breaking Bad Movie (world television premiere – 8 p.m. ET/7 p.m. CT)
Sunday, February 23
Better Call Saul season five (10 p.m. ET/9 p.m. CT)
Monday, February 24
Better Call Saul season five premiere (encore – 7:45 p.m. ET/6:45 p.m. CT)
Better Call Saul season five, episode two (9 p.m. ET/8 p.m. CT)
https://youtu.be/qLbdg4WM8qc
In season five of the critically acclaimed drama, Better Call Saul, Jimmy McGill's decision to practice law as "Saul Goodman" creates unexpected and profound waves of change throughout Albuquerque's legal and illegal circles. Kim Wexler finds herself at a crossroads as her connection with Jimmy deepens. Wracked with guilt and regret, Mike Ehrmantraut hits rock bottom. Meanwhile, Nacho Varga tries to survive as Gus Fring's covert war on the cartel becomes a life-and-death chess match with the mercurial and relentless Lalo Salamanca.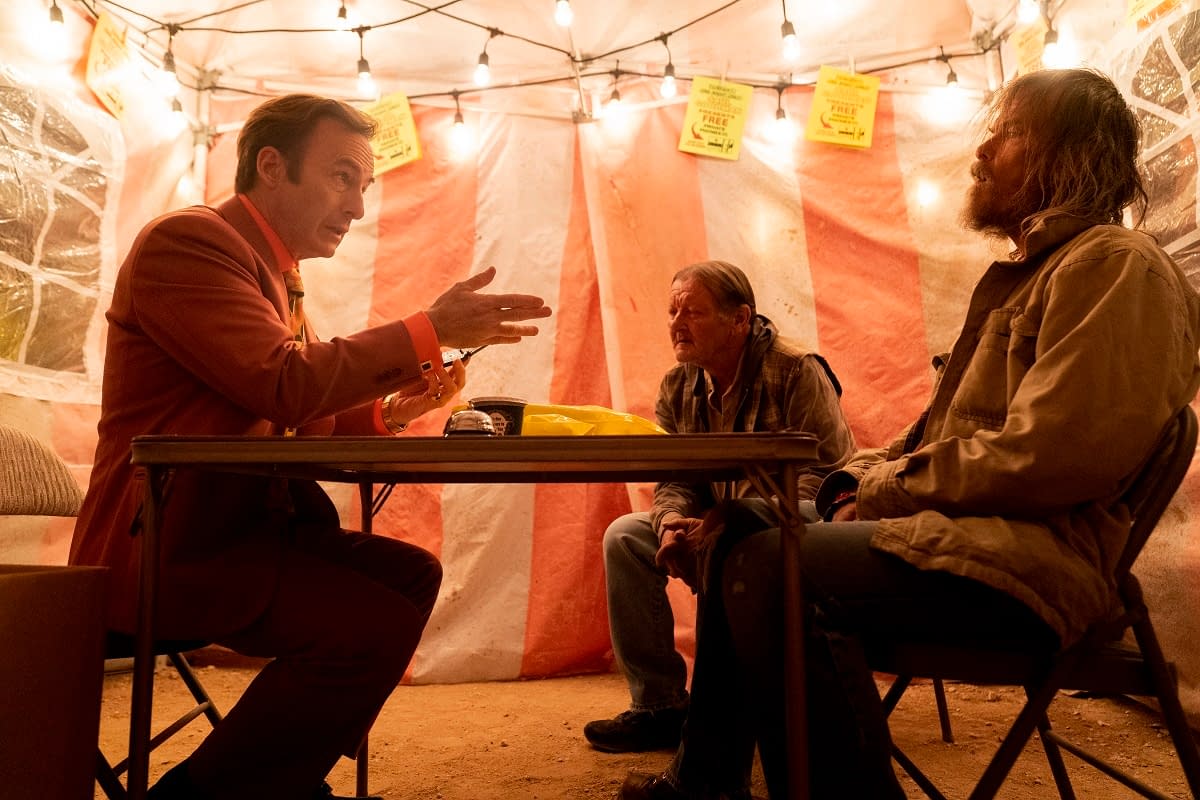 "Better Call Saul" season 5, episode 1 "Magic Man": Now doing business as "Saul Goodman," Jimmy unveils an unorthodox strategy for client development that tests Kim's tolerance of his new legal persona. Lalo searches for the mysterious "Michael," only to discover a problem within his own operation. Written by Peter Gould and directed by Bronwen Hughes.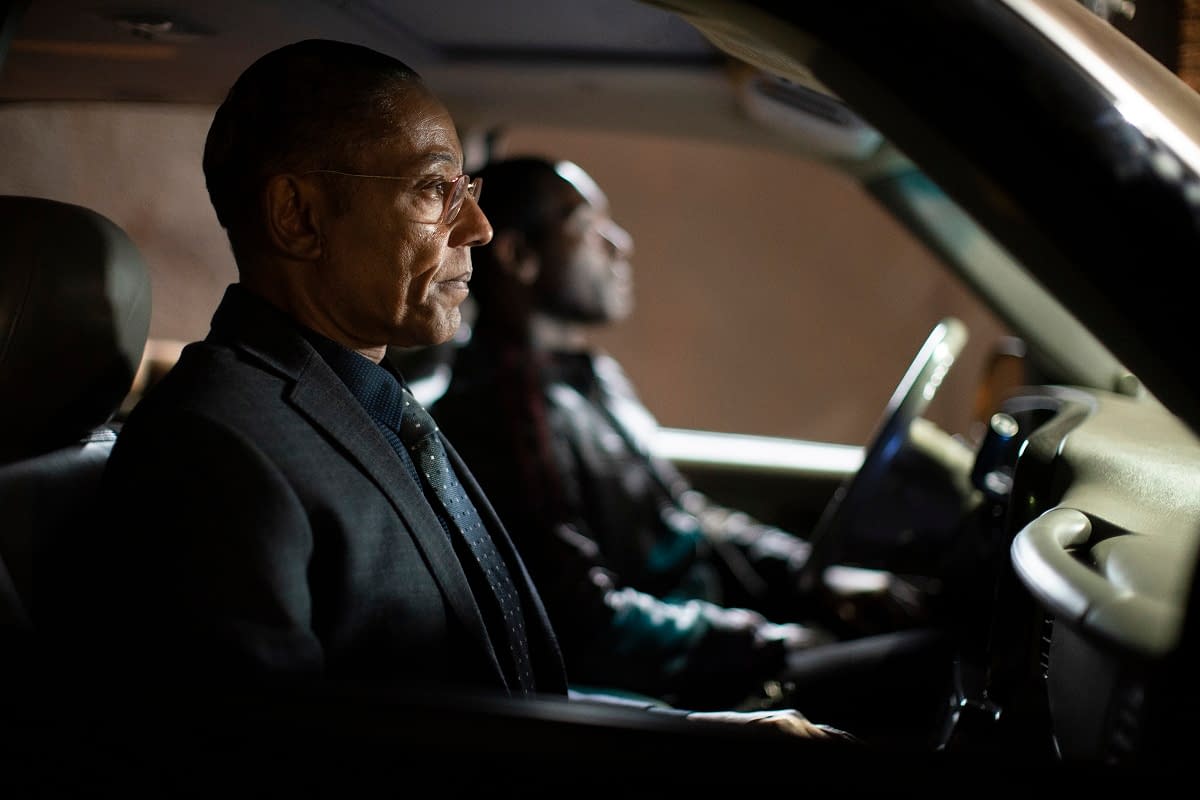 "Better Call Saul" season 5, episode 2 "50% Off": Jimmy's promotional stunt has unintended consequences. Nacho takes extreme measures to earn Lalo's trust. "Saul" is a success at the courthouse, but still has yet to win Kim over. Simmering with rage and self-loathing, Mike loses his temper. Written by Alison Tatlock and directed by Norberto Barba.
Enjoyed this article? Share it!