Family Guy: The Wire Star Wendell Pierce Wants to Voice Cleveland
The animation field has spent the past few weeks looking at how it's been conducting business over the years when it comes to the matter of fair and equal representation on the mics. Kristen Bell (Central Park), Jenny Slate (Big Mouth), and Mike Henry (Family Guy) stepped down from their respective roles so that those characters could be voiced by a Black voice actor. Producers for FOX's The Simpsons pledged to no longer have white actors voice non-white characters on the long-running animated sitcom. BoJack Horseman star Alison Brie (Community, GLOW) posted on social media her regrets over voicing Diane Nguyen, a Vietnamese-American character, though the series wrapped up its final season earlier this year.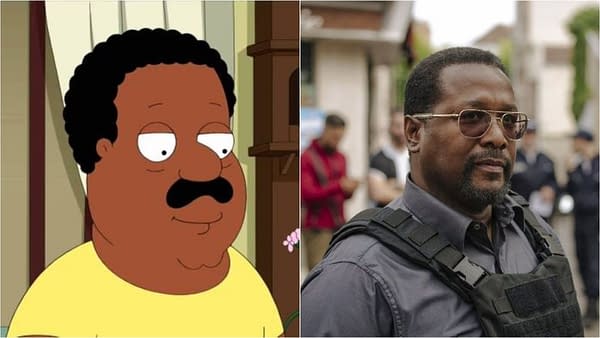 With Henry stepping down from the role of Cleveland Brown on FOX's other long-running animated series, actor Wendell Pierce (The Wire, Teme, Jack Ryan) has a pretty good idea who could take over: Pierce. Taking to Twitter on Sunday, Pierce posted, "Now that Mike Henry has consciously given up the role of Cleveland, I am publicly starting a campaign to voice the role myself on The Cleveland Show. #WendellIsCleveland". Though the Twitter followers clearly seem to like the idea, we're not sure the actor's going to get too far considering the accounts he tagged:
As we've already seen over the past two weeks with a line-up of series that includes Little Britain, 30 Rock, Scrubs, The Office, Community, and others, the growing national spotlight on systemic racism and unequal representation in all facets of media has resulted in shows either choosing to have potentially racially insensitive episodes (usually involving the use of blackface in some manner) pulled or having the work done for them by the studio or service. Even modern classic television series such as The Golden Girls are under the microscope, with Hulu removing third-season episode "Mixed Feelings" over a scene involving characters in blackface.