First Look at Josh Dallas and Melissa Roxburgh in NBC's Manifest
NBC has released the trailer for their new epic-mystery series Manifest about a plane load of people disappearing for over five years, then suddenly reappearing without any knowledge of the time passing. The series stars Josh Dallas (Once Upon a Time), J.R. Ramirez (Marvel's Jessica Jones), Athena Karkanis (The Expanse), Melissa Roxburgh (Valor) and Luna Blaise (Fresh off the Boat).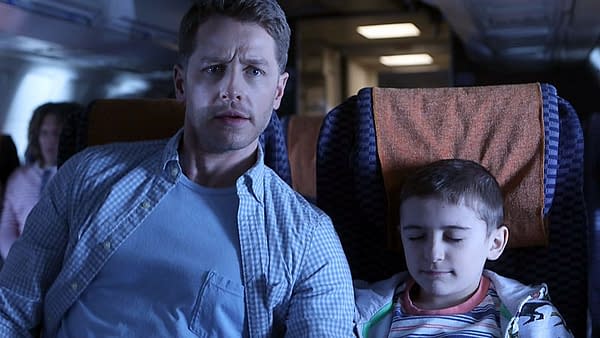 Here is the synopsis for the series:
When Montego Air Flight 828 landed safely after a turbulent but routine flight, the crew and passengers were relieved. But in the span of those few hours, the world had aged five years – and their friends, families and colleagues, after mourning their loss, had given up hope and moved on. Now, faced with the impossible, they're all given a second chance. But as their new realities become clear, a deeper mystery unfolds and some of the returned passengers soon realize they may be meant for something greater than they ever thought possible. From Robert Zemeckis and Jack Rapke comes an emotionally rich, unexpected journey into a world grounded in hope, heart and destiny.
A lot of folks are comparing this to Lost, partly because of the big mystery and partly because a plane being involved.
Manifest will air Mondays at 10 PM starting this fall on NBC.
https://youtu.be/Dwc27Lsr1EY