Flash Season 4: How Far is Ralph Dibny Willing to Go to Stop the Thinker?
The Flash has been on a way-too-long hiatus… or at least it seems like it's been way too long. The show comes back on April 10th with the episode called 'Null & Annoyed', directed by Kevin Smith and introducing us to at least one of the last two bus metas who has the ability to negate gravity — hence the name Null (Bethany Brown). It also features a cameo by Smith and his friend Jason Mewes. But now we have some information about the episode airing on April 17th, called 'Lose Yourself', and it seems it puts Ralph Dibny (Hartley Sawyer) to the test of what he is willing to do to stop the Thinker.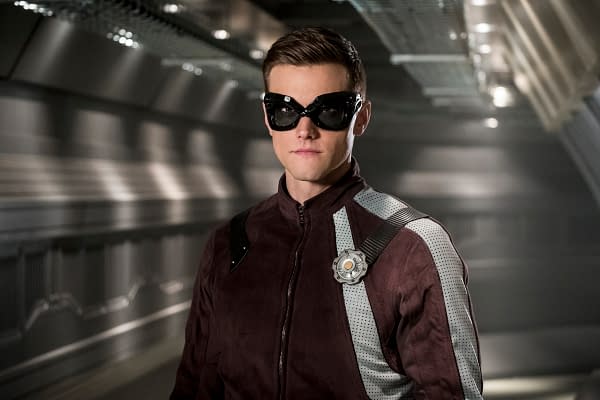 Here is the synopsis:
RALPH CONSIDERS CROSSING A LINE TO DEFEAT THE THINKER — When Barry (Grant Gustin) and Team Flash find a way to enter The Thinker's lair, Ralph (guest star Hartley Sawyer) considers crossing a dangerous line to defeat DeVoe. Meanwhile, Joe (Jesse L. Martin) is concerned by Harry's (Tom Cavanagh) recent behavior. Hanelle Culpepper directed the episode written by Jonathan Butler & Gabriel Garza (#418). Original airdate 4/17/2018.
We know that the Thinker's lair is in a pocket reality, and the other meta that's been announced, the Folded Man, would have the ability to go there — but whether he is or isn't the way they get in remains to be seen. Ralph seemed to have gotten very close to Izzy in a short amount of time, would he be willing to kill the Thinker? And it looks like maybe Wells has been wearing the thinking cap a little too much if Joe is worried about him.
The Flash airs Tuesdays at 8 p.m. ET on the CW.