The CW has released the synopsis for the season finale of The Flash season 4. We've known for a while that it's going to be called 'We Are the Flash' in honor of the theme of the season that Barry (Grant Gustin) isn't in this alone and the he can rely on his teammate… what's left of them, at least. The synopsis doesn't have much to it except one clue, so I'll give the ***Spoiler Warning*** here and let you decide if you want to scroll down.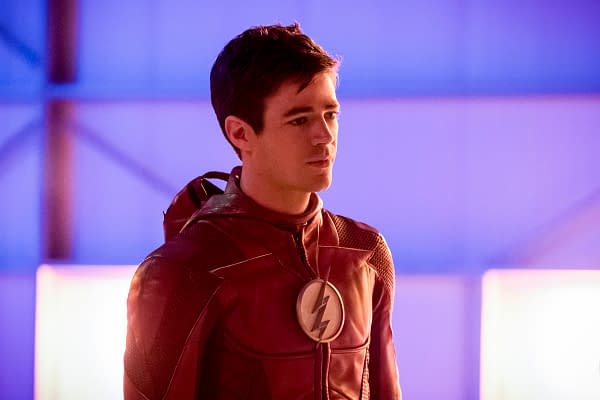 Here is the synopsis for 'We Are the Flash':
SEASON FINALE — Team Flash gets help from a surprising ally in their battle against DeVoe (Neil Sandilands). David McWhirter directed the episode written by Todd Helbing & Eric Wallace (#423). Original airdate 5/22/2018.
How many surprising allies are left? They've already gotten help this season from Jay Garrick (John Wesley Shipp), Jesse Quick (Violett Beane), Citizen Cold (Wentworth Miller), Gypsy (Jessica Comacho) and are slated to get help from Amunet Black (Katee Sackhoff) and John Diggle (David Ramsey) before the finale… Maybe the mysterious girl (Jessica Parker Kennedy) lends a hand or their talking about the Mechanic (Kim Engelbrect) switching sides… okay, that last one sounds plausible.
The Flash airs Tuesdays at 8 p.m. ET on the CW with the season finale set for May 22nd.
Enjoyed this article? Share it!