Posted in: DC Universe, TV | Tagged: cw, entertainment, flash, jay garrick, Jesse Quick, television
---
Flash Season 4: Things Get Explosive when Jay Garrick and Jesse Quick Return
When the Flash returns on February 27th, it will be the 14th episode of the season called Subject 9 and the trailer shows us that we'll be dealing with the 9th bus meta who can use a violin/fiddle to hypnotize people. It she would likely be the Flash villain the Fiddler, and even though she could also be Virtuoso, a woman who got the Fiddler's violin after he died in the comics, the fact we now know the character is named Izzy leans more toward the Fiddler whose first name is Isaac. Izzy is being played by Miranda MacDougall.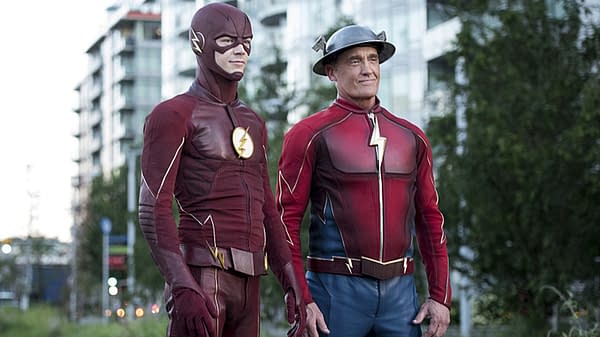 It's the 15th episode now that becomes really interesting as we know it is called Enter Flashtime and features the return of Jesse Quick (Violett Beane) and Jay Garrick (John Wesley Shipp). And they've released the synopsis for the episode:
When a nuclear bomb detonates in downtown Central City, Barry, Jesse Quick and Jay Garrick slow down time by entering Flashtime. As everyone in the city is frozen, the three speedsters push themselves to the breaking point to save the city and everyone in it.
We got our first look at Flashtime in the Trial of the Flash episode when Barry stopped time to talk with Iris (Candice Patton). It will be interesting to see how they portray this visually, having a whole city stopped in time while three speedsters keep moving. Also, it's interesting to see them do a nuclear explosion episode so close to introducing the character of Fallout (Ryan Alexander McDonald) and having Barry and Cisco (Carlos Valdes) siphon the nuclear blast to a dead Earth. Now, does this mean that Fallout is back? I don't think so. There was a casting announcement a while back for a character that fits here… a Green Arrow villain oddly enough, but I'll post about her separately today. So look for that.
The Flash returns February 27th at 8 PM on the CW.
---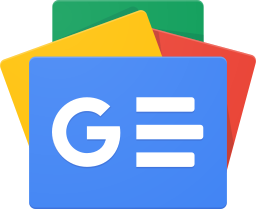 Stay up-to-date and support the site by following Bleeding Cool on Google News today!