Fox Corp Statement "Inaccurate"; Biden Super Bowl Interview Not Set
The White House issued a statement saying Fox Corp's statement was "inaccurate" & that a Joe Biden/FOX Soul Super Bowl interview is not set.
---
So much for Fox Corp clearing up the "confusion" surrounding whether or not President Joseph Biden will be sitting down for an interview with FOX Soul. After a back-and-forth on Friday that saw the interview shelved and then (at least, according to Fox Corp) reactivated, it looked like everything was good to go. Well, except for one major problem. According to what a White House spokesperson had to share with The Hill, Fox Corp was "inaccurate" in its statement and that an interview has not been agreed upon: "As we said earlier, we had arranged an interview with Fox Sports Host Mike Hill & Vivica A. Fox with the President ahead of the Super Bowl and Fox Corp had the interview cancelled. FOX has since put out a statement indicating the interview was rescheduled, which is inaccurate."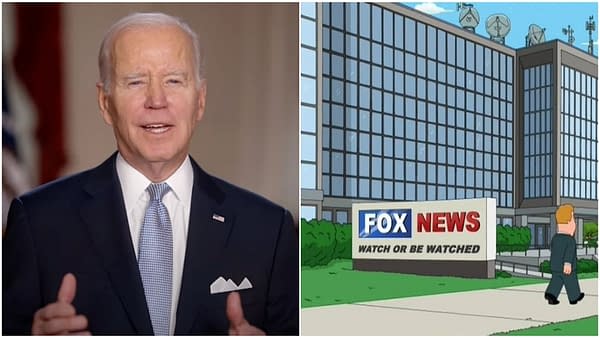 Originally, The White House claimed that sportscaster Mike Hill & TV/Film star Vivica A. Fox were set to interview President Biden on behalf of the African American audience-aimed streaming service & digital broadcast network (with the interview shared across FOX platforms & services). The White House said that it originally booked the interview with FOX Soul to help reach "diverse audiences in innovative ways is a cornerstone of the President's media strategy" and that Biden was intending "to discuss the Super Bowl, the State of the Union, and critical issues impacting the everyday lives of Black Americans." On Friday, White House Press Secretary Karine Jean-Pierre shared a tweet confirming what Biden had requested regarding his Super Bowl interview and that Fox Corp had "asked for the interview to be cancelled." Not long after, Fox Corp had apparently had a "change of heart," issuing a statement confirming the interview was back on: "After the White House reached out to Fox Soul Thursday evening, there was some initial confusion. FOX Soul looks forward to interviewing the President for Super Bowl Sunday."