Empire Star Jussie Smollett Victim of Possible Hate Crime; Series Creators, Others Respond
On Tuesday morning, Empire star Jussie Smollett was hopitalized following an assault in Chicago that law enforcement is describing as a possible hate crime. In a statement released by the Chicago Police Department, Smollett was beaten by two males who approached him while yelling "racial and homophobic slurs" at around 2 a.m. Tuesday morning in the 300 block of E. North Water Street.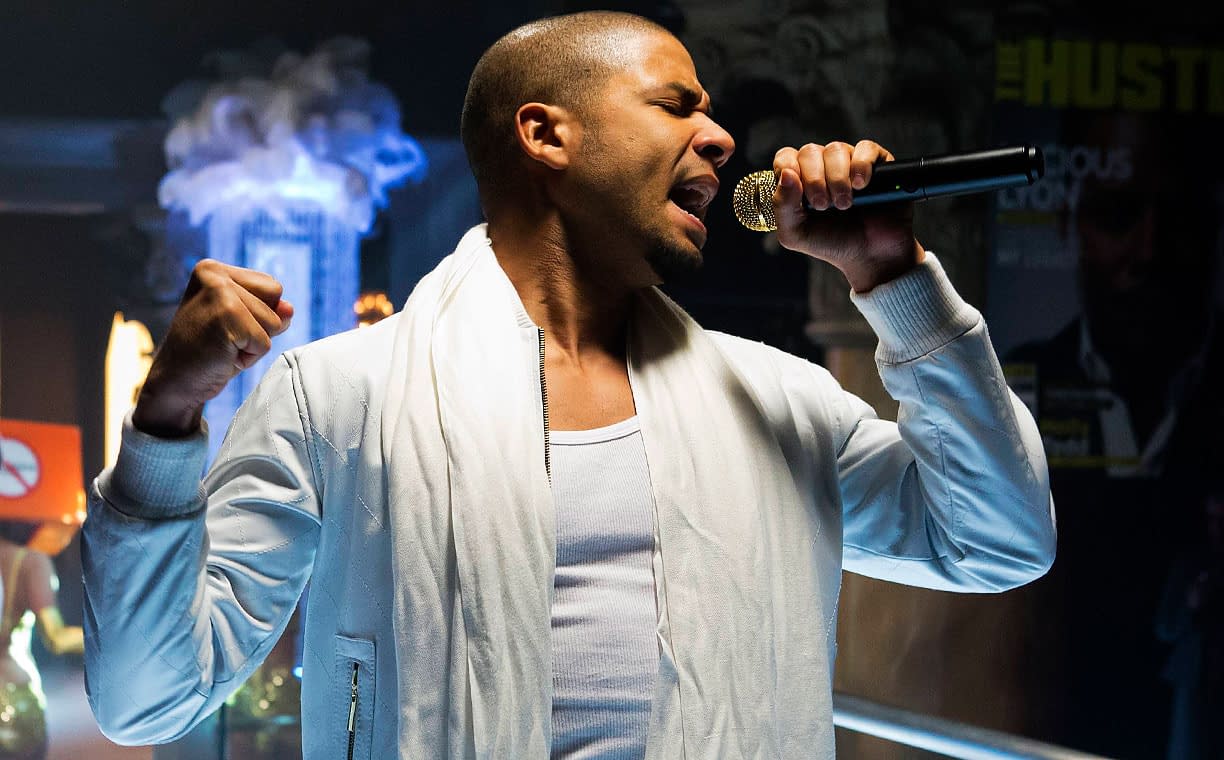 Smollett was assaulted by the two men, who proceeded to pour "an unknown chemical substance" on him and put a rope around Smollett's neck before fleeing the scene. Smollett was able to make his way to an area hospital and was described as being in "good condition" at the time of this writing.
Portraying the character of Jamal Lyon on FOX's long-running and popular prime-time drama since its premiere, the award-winning actor/singer was in Chicago to prepare for a concert he was set to perform this Saturday.
Messages of support and condemnation were swift , including Empire co-creator Lee Daniels:
https://www.instagram.com/p/BtOrBBmH6GK/?utm_source=ig_web_copy_link
FOX issued their own statement:
"We are deeply saddened and outraged to learn that a member of our Empire family, Jussie Smollett, was viciously attacked last night. We send our love to Jussie, who is resilient and strong, and we will work with law enforcement to bring these perpetrators to justice. The entire studio, network and production stand united in the face of any despicable act of violence and hate — and especially against one of our own."
Daniels' Empire co-creator Danny Strong took to social media:
…whoever did this, do not forget that you are nothing but hate filled cowards while Jussie's talent and activism will continue to shine a bright light on to the world for decades to come.

— Danny Strong (@Dannystrong) January 29, 2019
Human Rights Campaign (HRC) President Chad Griffin issued the following statement on behalf of the organization:
I am sick to my stomach over the news of a violent attack on @JussieSmollett. I'm so glad you are safe, my friend. All of us at @HRC wish you a quick recovery. Law enforcement MUST act quickly & thoroughly given the horrific racist/homophobic details described in news reports.

— Chad Griffin (@ChadHGriffin) January 29, 2019
On their website, the Anti-Defamation League posted the following statement:
"ADL today forcefully condemned the alleged homophobic and racist assault on actor Jussie Smollett in Chicago.

'This reported attack on Jussie is a disturbing reminder of the terrible homophobia and racism that plagues our society,' said ADL CEO Jonathan Greenblatt. 'We call on police to investigate this vile incident as a hate crime and work swiftly to bring the alleged perpetrators to justice.'

According to the FBI's 2017 Hate Crime Statistics Act (HCSA) report, 1,338 victims were targeted for their sexual-orientation and 2,458 victims were targeted for being African American.

'We stand with Jussie and our partners in the LGBTQ and African-American communities in fighting against this kind of hateful violence, which has no place in our society,' Greenblatt said. 'For decades, ADL has been the national leader in crafting and advocating for inclusive state and federal hate crime laws, including protections for the LGBTQ community, and we continue to be committed to this every day.'

ADL led the broad coalition of civil rights, religious, law enforcement, education, and professional organizations that worked for 13 years to secure enactment of the landmark Matthew Shepard and James Byrd, Jr. Hate Crimes Prevention Act (HCPA) in October 2009.