'The Orville' Season 2, Episode 11 "Lasting Impressions": A Love Paradox with Best Intentions [SPOILER REVIEW]
This week's episode of The Orville, "Lasting Impressions" takes some suspension of disbelief even by the show's own standards, but oddly satisfying.
The episode begins with a time capsule discovery that was originally buried in 2015. Much of the crew act like so many of these "artifacts" are so foreign to them, yet throughout much of the show's history, the attitudes among its predominantly human crew reflect more of those of immature 21st century high jinks, especially from Lieutenant Commander John LaMarr (J Lee), Lt. Gordon Malloy (Scott Grimes) and Captain Ed Mercer (Seth MacFarlane). Even Commander Kelly Grayson (Adrianne Palicki) has fascination with the 20/21st century content. The crew talk to Dr. Sherman (Star Trek: Voyager's Tim Russ), who discusses the meaning of what these artifacts can mean in 25th century research. Among the major findings is an iPhone which completely fascinates Gordon upon finding details of the phone's owner, Laura Higgins (Leighton Meester). The other item is a cigarette, which draws particular interest from Lt. Commander Bortus (Peter Macon) with its unique smell of tobacco.
As Bortus and later his mate, Clyden (Chad L. Coleman develop a smoking addiction after replicating cigarettes, Dr. Claire Finn (Penny Johnson Jerald) attempts to figure out how to treat their nicotine addiction.
Meanwhile, Gordon starts to obsess over Laura's life since it's a person who lived over four centuries ago who is flesh and blood and not some conjured figment of a crew member's imagination to the simulator. As he gets to know her personally through the simulator, the crew begin to notice how drawn he's become to her and disturbingly so after he invites them to a game night.
https://www.youtube.com/watch?v=45DRw665EB8
Gordon's "dating" of Laura shows the kind of disconnect that behind the surface of a fun-loving and dutiful pilot, lies a lonely person who struggles to apply himself socially. No doubt, the episode was all about Gordon and Grimes' genuine and organic way he portrays his pain with how much he tries to project himself into a woman who's long been gone.
The viewer sees this as he unravels more of Laura's life and Gordon's soul eventually becomes crushed. One of my most favorite scenes of the episode and possibly one of the best developed female characters in sci-fi is when Kelly has a heart-to-heart with him about the immediate impact he has on the rest of the crew. The point is greatly emphasized when Gordon deleted one of Laura's men in her life and he discovers one of the things he loves about her is mysteriously gone.
Kelly's demonstration of how her ex, Ed, gave her an ability how to go cross-eyed, because he was physically part of her life lends the lesson of showing appreciation of what you have. It's a light-hearted version of It's a Wonderful Life and how it can remind someone of their value in their existing world. It's something we often take for granted in life, especially given the luxuries in escapism we are afforded. You can't live in someone else's life forever in a day without the lifetime of experience to show for it. While the execution was awkward at first, the messaged shined bright as day in the end, because it shows Gordon the type of value within himself he's been overlooking this entire time.
Directed by Kelly Cronin and written by MacFarlane, this show executed a common TV story often mishandled so many times before. It's hard to feel things out organically, when the chemistry isn't there or if things feel too rushed, but The Orville manages to pull it off better than most. It's the testament to both Grimes and Meester. I am interested to see a romcom if these two starred in it.
The episode wasn't balanced, but it definitely has where it needed it most, heart.
https://youtu.be/D82OKzsK4C8
---
---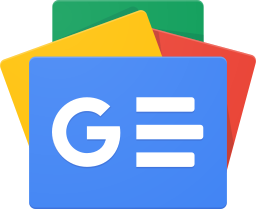 Stay up-to-date and support the site by following Bleeding Cool on Google News today!