"Friends": Fathom Events' 3-Night, 25th Anniversary Event Will Be There for You
Fathom Events and Warner Bros. are celebrating 90's television sitcom classic Friends for its 25th anniversary with a special three-night event – set exclusively in movie theaters. Named Friends 25th: The One with the Anniversary (rather than the more accurate "The One Where Fans Watch a 90's Sitcom in a Movie Theater), fans will be able to relive 12 of the most popular episodes of the NBC sitcom, which ran for 10 seasons.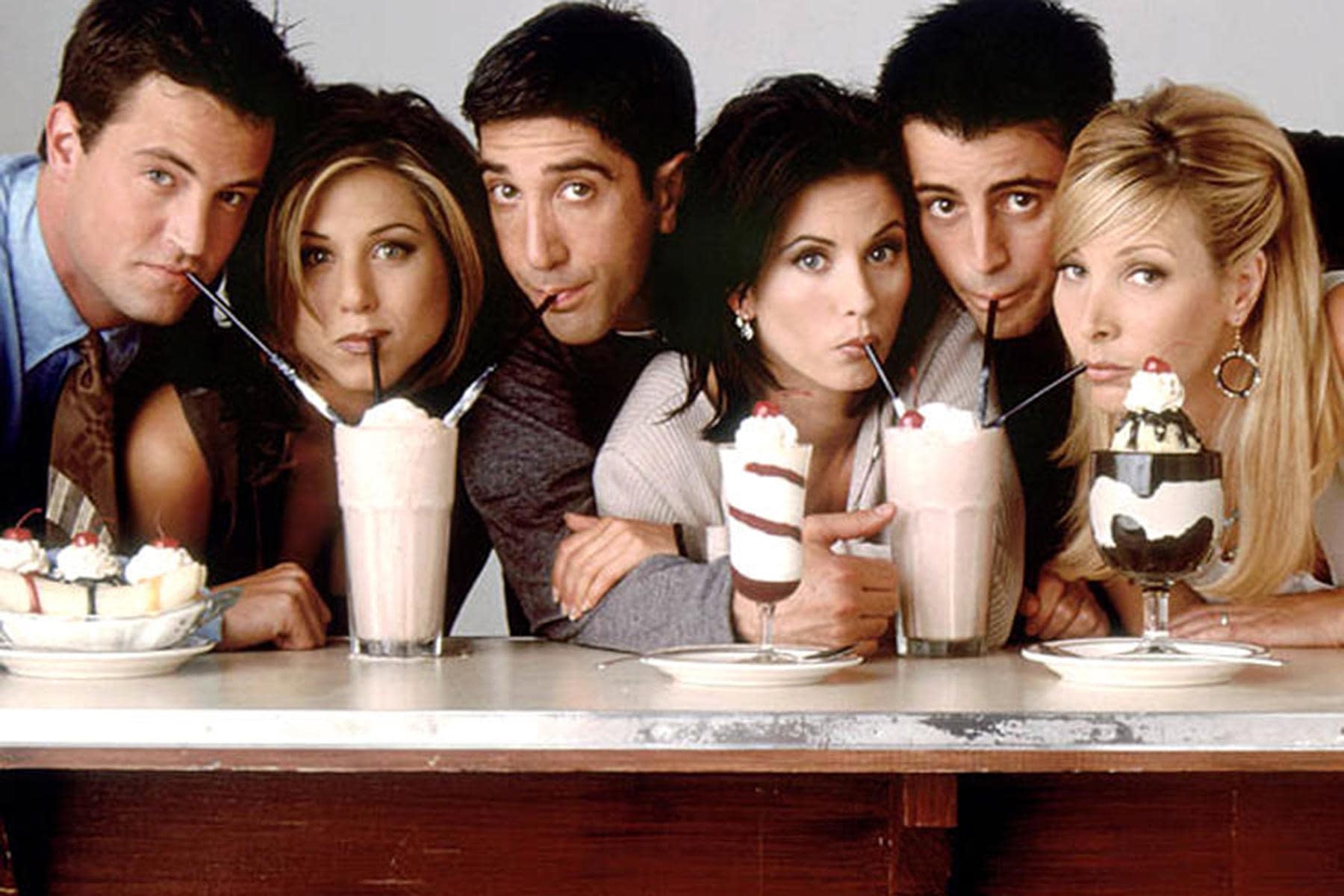 Over 1000 participating theaters will be announced through Fathom Events on August 16th, according to reporting by Deadline Hollywood. The event will take place on September 23, 28, and October 2 at 7 p.m. local time. Each screening will feature episodes remastered from their 35mm original format into 4K form. Screenings will also include exclusive interviews and never-before-seen content.
Created by David Crane and Martha Kauffman, Friends premiered on September 22nd, 1994 – featuring the misadventures of six young adults trying to make it in New York City as they try to overcome their worries and struggles over life, love and career. The series starred Jennifer Aniston, Courtney Cox, Lisa Kudrow, Matthew Perry, Matt LeBlanc, and David Schwimmer as Rachel, Monica, Phoebe, Chandler, Joey, and Ross, respectively.
During Friends' original run, the series became a mainstay in the Nieslen ratings top 10 with its lowest standing in its first season (8th) and its best at eighth season (1st) averaging 15.2 million viewers. Its series finale was the fourth most-watched in TV history at 52.2 million. The show was also nominated for 62 Emmy Awards, winning several – including Outstanding Comedy Series in 2002 as well as individual awards to Aniston and Kudrow.
When the series was optioned for streaming in 2014, Netflix paid $120 million – with the current Netflix deal set to expire in early 2020, for WarnerMedia's HBO Max is set to be the new home for the series. According to Adweek, the series is the second most streamed series on the SVOD service – only behind The Office (US).