Posted in: Anime, Crunchyroll, TV | Tagged: anime, Crunchyroll, Frieren: Beyond Journey's End, Kenehito Yamada, manga, Tsukasa Abe
---
Frieren: Beyond Journey's End Offers Different Take on Fantasy Sagas
Frieren: Beyond Journey's End asks, "What happens after the end of the Great Adventure?" The answers await in this highly-anticipated anime.
---
Frieren: Beyond Journey's End is a new wrinkle on the Tolkein-esque, Dungeons & Dragons-style fantasy saga. It asks the question: What next after the Grand Adventure? What happens after the heroes' journey is over? What happens after the heroes defeat the final evil demon lord? And what happens when one of the heroes is immortal and lives long enough to be around when all their friends and comrades are gone?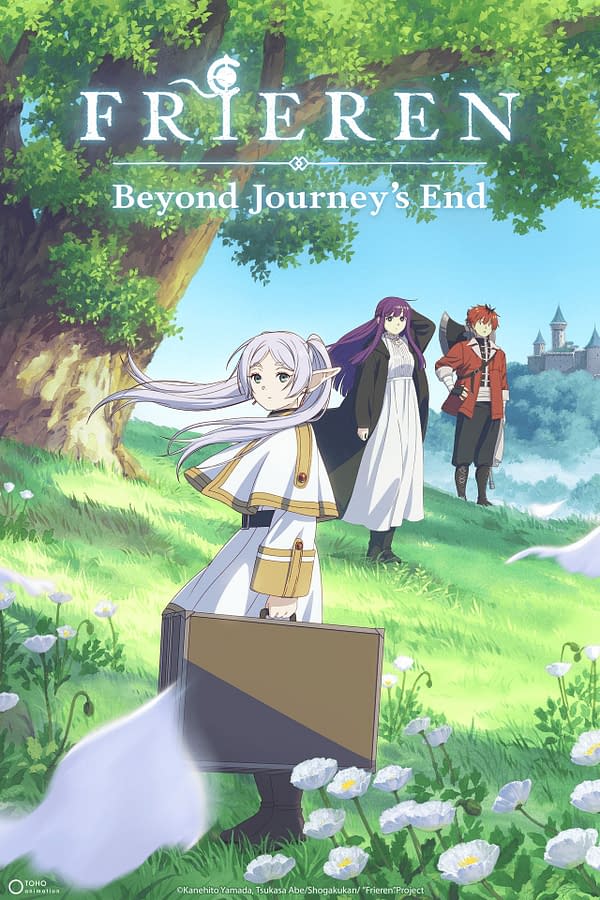 You know how fantasy sagas go in every novel, D&D game, and RPG, especially JRGs. A team of adventurers meet and go on a quest to fight a demon lord. Frieren: Beyond Journey's End begins after the party has come back from defeating the demon lord and are hailed as heroes by the land. Frieren is an elf and the mage of the party led by hero swordsman Himmel (which means "Heaven" in German), with cheerful booze-loving priest Heiter (which means "happiness" in German) as the cleric of the party and Dwarven axe warrior Eisen (German for "iron") as their tank. The writer of the original manga Kenehito Yamada has chosen German names for the characters, and artist Tsukasa Abe has decided on a Germanic medieval world to set this fantasy in. Frieren's name is German for "cold" or "frozen," which indicates her seeming coldness or aloof nature. She's sort of the Mr. Spock of the party and the main character of the series because it's about life seen through her eyes and what she does long after their epic adventure is over.
Fifty years after the end of their grand adventure, Frieren seeks out her party members for a promised reunion to see a predicted meteor shower and, given the party members' ages, to see each other for the last time. Himmel and Heiter are both grand old men living in retirement now, and Himmel is the first to pass away shortly after their reunion. They gather again for his funeral, and Frieren's façade cracks for the first time when she's surprised by the grief that pours out of her for the loss of her friend. For an elf, their ten-year adventure to defeat the demon lord is barely a blink in her lifespan, and she feels she never truly knew any of her friends, though they know her better than she thinks. She decides to take to the road again on her quest to collect magic spells and grimoires and learn more magic, as well as see how much the world has changed. Soon, she'll end up gathering a new party and start a new ten-year journey.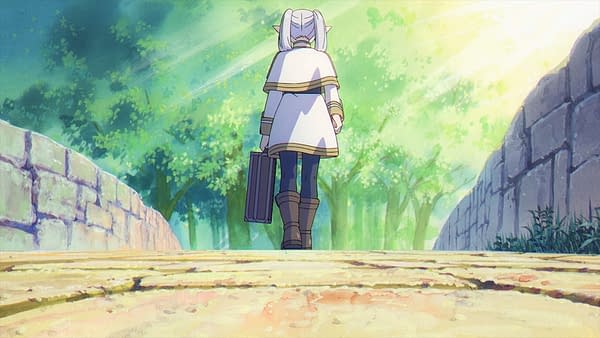 Frieren: Beyond Journey's End isn't just another fantasy saga but explores the theme of growing older, watching the world change, and the loss of friends to time. There's a slice-of-life comedy, action, quirky characters, and a heroine who can be ancient, wise yet childish, and whimsical at the same time whose geeky pursuit of magic is a running joke, but there's an underlying melancholy that's unique to this story that sets it apart. This is why it's one of the most highly anticipated new anime series this season.
Frieren: Beyond Journey's End is now streaming on Crunchyroll.
---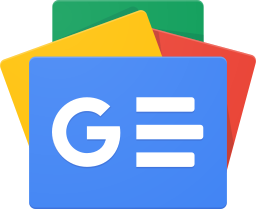 Stay up-to-date and support the site by following Bleeding Cool on Google News today!