Just a bit in advance of Juneteenth, FX has renewed Donald Glover's brilliant series Atlanta for a third season.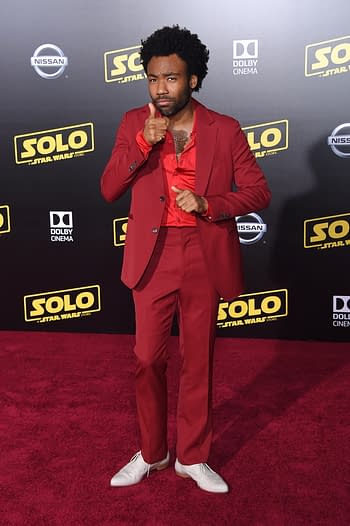 The show, which stars Glover (Solo: A Star Wars Story, Community) alongside Zazie Beetz (Deadpool 2, Dead Pigs), Brian Tyree Henry (Hotel Artemis), and Lakieth Stanfield (Get Out, Sorry to Bother You) recently wrapped up its second season in May.
The show follows the lives of Glover's Earn and his family and friends as they try to navigate their way through Atlanta society and the rap scene. The first season won Glover an Emmy for Best Comedic Actor and an Emmy for directing in a comedic series — making him the first black director to take home an Emmy in the directing category. Atlanta's first season also won the Golden Globe for Best Television Series – Musical or Comedy, and a Golden Globe for Glover's acting.
In addition to wrting, executive producing, starring in, and sometimes directing the show, Glover will next be heard as Simba in The Lion King live-action remake (though how that's live action when it's all 3D animation is still a mystery). He also continues to put out music as Childish Gambino.
It's unclear when the next season will debut; there were somewhat significant gaps between the first and second seasons. However, given the quality of the Atlanta, I'd say it's well worth the wait.
Enjoyed this article? Share it!