'Game of Thrones' Character Lyanna Mormont Was Only Going to be in One Episode
Days, DAYS REMAIN before the premiere of the 8th and final season of HBO's Game of Thrones, and we're far from done learning new things about the series. For example, everyone's favorite should-be-Queen-in-the-North Lyanna Mormont (played by Bella Ramsey) was only supposed to be in one single episode.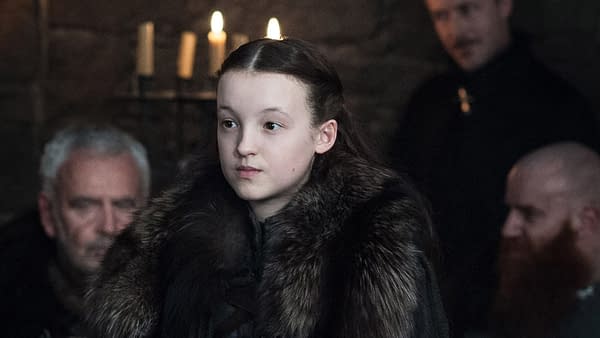 Series co-creator David Benioff recently revealed to Entertainment Weekly that originally, Lady Lyanna was only meant to appear once, in the season 6 finale episode "The Winds of Winter".
"Part of what excites me is the performance of these actors. So many of them have been with us since the beginning and they've grown — both literally for the kids, and as characters. In many cases, they're going so far beyond what was expected for them.

Some, like Lyanna Mormont, were just supposed to be in one scene. Bella is such an incredible actress that we kept bringing her back because we wanted more Bella."
Even Ramsey's co-stars thought we was wonderful, as Liam Cunningham (who plays Ser Davos Seaworth) told The Hollywood Reporter back when the episode first aired.
"From the moment she came in, she was on it: She was professional, and she was just brilliant. There's an old adage about how actors should never work with children or animals, but that's B.S. When kids are as good as this young lady is, it's a joy to play opposite. She was absolutely amazing. When somebody comes in and is that good, it makes your job that much easier."
We are of course delighted to know that the young actress knocked the producer's socks off, leading to more screentime for the character.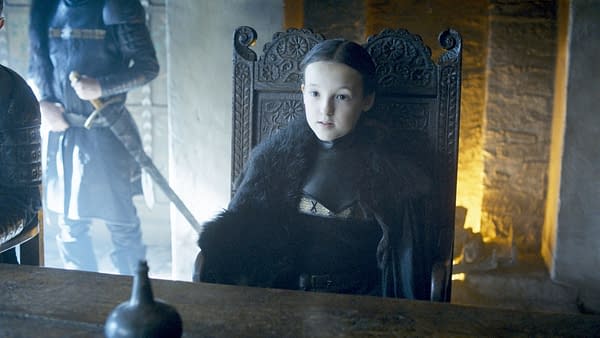 We're still kind of hoping SHE ends up on the Iron Throne, kind of.
Game of Thrones returns for the beginning of it's 8th and final season on HBO on Sunday April 14th.