Game of Thrones Spinoff Trio Join J.J. Abrams, HBO Sci-Fi Series
It's been a little over two years since Bleeding Cool first reported on J.J. Abrams developing a high-profile sci-fi drama that was the subject of a bidding war between HBO and Apple (for what would become Apple TV+). When the smoke cleared, HBO won the battle and the rights to the series (with WarnerMedia also eventually signing Abrams to a massive exclusive deal). On Monday, the cable giant announced that Kira Snyder (The Handmaid's Tale, Pacific Rim 2) and producing partners Rand Ravich and Far Shariat (Life, Crisis) would serve as co-showrunners and executive producers of Demimonde. Snyder, Ravich, and Shariat all have overall deals at the network, where they are also developing a Game of Thrones spinoff that's still being considered as well as a series adaptation of cult classic novel Freaks' Amour.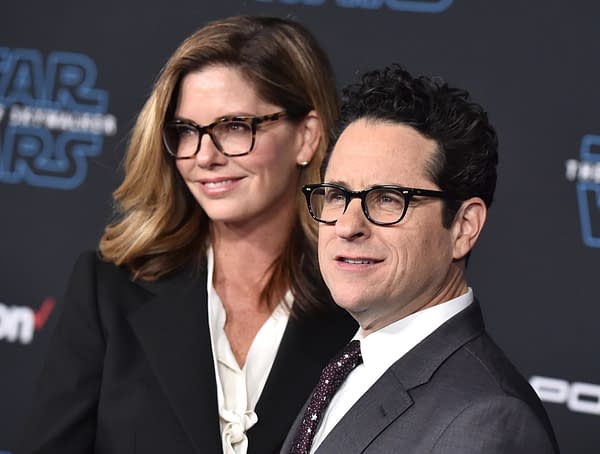 Created and written by Abrams, the sci-fi drama follows the lengths a family will go to find their missing child. Snyder, Ravich, and Shariat will executive produce with Bad Robot's (Westworld, Lovecraft Country) Abrams and Ben Stephenson. Rachel Rusch Rich serves as a co-executive producer, with Bad Robot Productions producing in association with Warner Bros. Television and HBO. Originally given a series order in 2018, the project originally had Bash Doran serving as showrunner. Doran would exit the project when work was put on hold for Abrams' to wrap post-production and do publicity for Star Wars: The Rise Of Skywalker. At the end of 2019, Abrams began looking to the projects under his WarnerMedia deal as well as meeting with potential showrunners.
In a 2013 interview with Rolling Stone, Abrams discussed what it is about television that makes the medium so unique artistically: "Part of the joy of television is being a part of something that is an organic, living, breathing, evolving thing. It's an evolution, and you're constantly making decisions based on the results you're getting – it's a whole other form of entertainment [than movies] that way."