Posted in: HBO, TV | Tagged: game of thrones, Oberyn Martell, Pedro Pascal
---
Game of Thrones Star Pedro Pascal on Those Touchy-Feely Fan Requests
Pedro Pascal (The Mandalorian) opened up about the unusual fan requests he received after his run as Oberyn Martell on HBO's Game of Thrones.
---
Pedro Pascal has never stopped riding his wave of popularity since his memorable short-lived role as Oberyn Martell (aka The Sand Snake) on Game of Thrones. On the HBO high fantasy series, Oberyn was introduced in the season four episode "Two Swords," eventually becoming the champion of Tyrion Lannister (Peter Dinklage). His opponent was his sister Cersei Lannister's (Lena Headey) champion in Ser Gregor Clegane (Hafþór Júlíus Björnsson), aka "The Mountain." Aside from exhibiting The Princess Brides' Inigo Montoya vibes against The Mountain, the fight seems to go in the Sand Snake's favor before his opponent delivered the fatal blow…to Obern's eyes and crushes his skull in the episode "The Mountain and the Viper." Pascal recalled what fans have requested of him since the episode's release as part of The Hollywood Reporter roundtable discussion.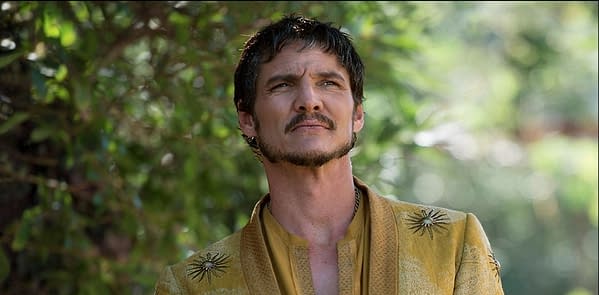 The Fan Requests Pedro Pascal Got After Game of Thrones
"I remember early, because of 'Game of Thrones' and the way my character died… people were super into taking selfies with their thumbs in my eyes," Pascal said. "At first, I was so kind of earnest and happy about the success of the character in the show, and I would let them. In New York, of all places. I remember getting a little bit of an eye infection, and then I stopped." The actor recalled, "[Björnsson's] over me, and he puts his thumbs into my eyes, and they've got tubing through his body and into his forearms and just pumping this cool blood…There were all of these fleshy bits that they were placing all over my face and pumping blood so that it would pool and spread through the amphitheater for this good, wide… that shot of the two of us from above."
Before Oberyn's death, he did infuse his spear with poison that would normally kill anyone at the other end, but not before Qybern (Anton Lesser) saves The Mountain. His treatment leaves the Mountain permanently changed; we won't see it until the final season. The fan requests didn't stop for Pascal in his role as Din Djarin in the Disney+ series The Mandalorian as parents ask him to talk to their children in his Mando voice, which he refuses to do. For more, you can check out the video below.
---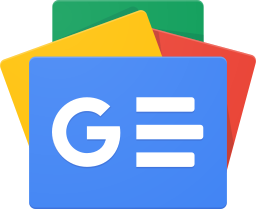 Stay up-to-date and support the site by following Bleeding Cool on Google News today!